Rolling in the Deep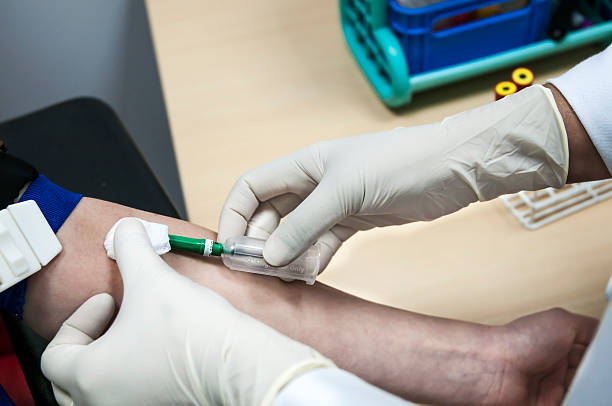 Rolling in the Deep –
Today I had my annual doctor's visit. It went well with lower weight and blood pressure. Although I was happy with the outcomes of these I knew what was coming. They had to draw blood. I don't like needles, small rooms, people breaking my personal space, so this was not going to be fun. The nurse was likable and chatty. I told her; "Just do what you have to do. I'm not going to look. I don't want a warning. I want it over." She understood and began tapping my veins to find a good one. She said; "Oh! This is going to be easy. You have nice big veins. What she didn't realize was my veins like to roll. She stuck me, "Ouch!", and began trying to pin on of them down. She couldn't do it. After trying to catch the vein with the big metal needle she had in my arm she took it out and tried to find another one. Locating it she stabbed me again and once again couldn't pin the rolling vein. Finally, she said; "Let me see if another person will have better luck." I waited and the next nurse came in, began exploring my other arm, found a vein, and struck blood on her first try. "Whew!" When she was finished I was thankful to get out of that office.
After leaving the office I thought about the interior work of wisdom. Sometimes it is a lot like drawing blood from an uncooperative vein. The lessons learned, bring pain and there doesn't seem anything to show for it. However, if we keep at it, sooner or later the innermost parts of us are touched and the fruits of our searching produce needed results.
blessings,
@BrianLoging (Twitter)
thewannabesaint.com
Posted on August 30, 2017, in Mindfulness and tagged #anything, #fruits, #innermost, #interior, #keep, #later, #lessonslearned, #pain, #produce, #results, #searching, #sooner, #wisdom, #work. Bookmark the permalink. Leave a comment.