Three Surpises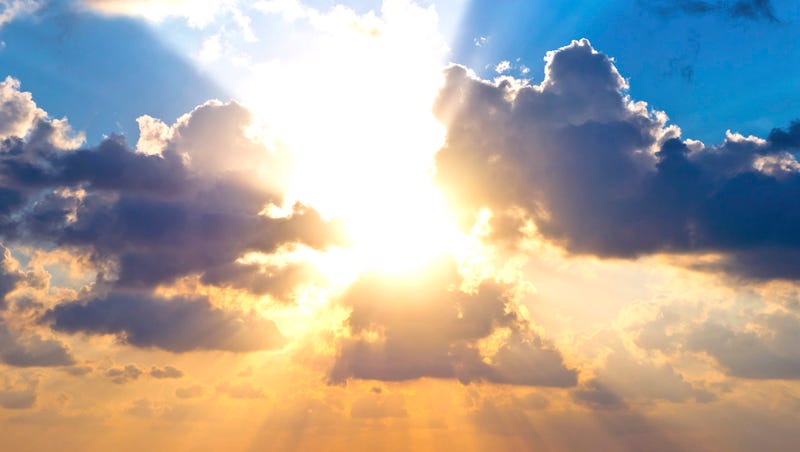 Three Surprises –
In a recent conversation that included a range of topics including heaven, I told a friend what had been said to me many years ago. "There will be three surprises when we get to heaven. People will be surprised who made it. People will be surprised who didn't make it. Lastly, people will be surprised we made it!" It's a humorous yet true statement about the afterlife and Heaven's membership. There will be surprises aplenty so don't be so convinced in your beliefs, ability, and acceptability that you lose the mystery of a God who knows more than you, sees more than you, and is bigger than you can imagine. Heaven mirrors God's nature and love not ours.
Wisdom teaches us that our ways are not God's ways, our thoughts are not God's thoughts. In the Benedictine tradition, we are to keep our; "eyes tilted toward the ground." We are to keep our sin and shortcomings always in front of us. Not as a burden to bear but a constant reminder of God's goodness and a reason to rejoice.
Several years ago I was leading a Bible study and we were talking about God's grace. I made the statement; "Without God, no matter what we said or did, we had no true goodness or love." A man in our group spoke up and asked; "If we don't have anything worth redeeming why does God love us?" "That,' I answered, 'is why they call it grace."
For more posts, reflections, poems, and other writings, please visit:
http://www.thewannabesaint.com
blessings,
@BrianLoging (Twitter)
Posted on August 13, 2018, in Mindfulness and tagged #ability, #acceptability, #answered, #aplenty, #beliefs, #Biblestudy, #biggerthanyou, #blessings, #constantreminder, #conversation, #convinced, #eyes, #front, #God, #God's, #Godloveus, #Godsgoodness, #Godsgrace, #grace, #ground, #heaven, #humorous, #Imagine, #inability, #keep, #lose, #membership, #mirrors, #mystery, #ourthoughtsarenotGodsthoughts, #ourwaysarenotGodsways, #poems, #posts, #redeeming, #reflections, #shortcomings, #statement, #surprises, #teaches, #three, #ThreeSurprises, #tilted, #true, #truegoodness, #whodidntmakeit, #whomadeit, #wisdom, #WithoutGod, #worth, #www.thewannabesaint.com, @BrianLoging, Afterlife, Benedictine, love, Nature, sin, Tradition, Writings. Bookmark the permalink. Leave a comment.