Blog Archives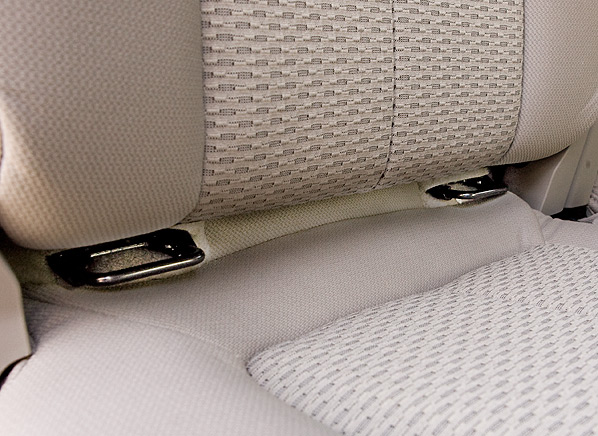 Anchors –
Today I participated in a class which is teaching those attending about the importance of car seats. It is an in-depth look at this important safety product. One wouldn't think there's a lot to know about car seats and how to put them in correctly but one would be wrong. My brain was frazzled with terms, mechanical processes and the different laws and rules. One of the things I learned is that there are hidden latches and anchors on many vehicles which car seats are to be attached to for them to be as safe and secure as possible. Even if you can't see the anchors there are symbols and signs to alert you of their presence.
After the class dismissed today I began reflecting on the "anchors" in our lives. Often when life turns upside down, runs into trouble, leaves us stranded and lost we can feel discombobulated and adrift in unfamiliar places. In these moments and seasons, we need people and truths upon which we can anchor our life. This wisdom, family, and friends keep us grounded, help us remember what's important and not forget that which makes life worth living.
blessings,
@BrianLoging (Twitter)
thewannabesaint.com
Full of Junk –
Today is President's Day. I wish I would've remembered that before this afternoon. The last few weeks have been rough weather wise. Cold, rainy, windy and our trash has piled up in the bin outside. Finally, today, it was dry enough to put the all the trash in the back of the truck and take it to the Refuse and Recycle Center. Unfortunately, I didn't have time to do it before meeting with some fathers today so it sat in the back of the truck until afternoon. My truck looked like Sanford and Son. After finishing up my appointments I headed to the dump. I was almost there and thankful to get rid of the trash. Then, to my disbelieving eyes, the gates were closed and it dawned on me; "President's Day." It was a holiday and county employees weren't working today. My truck would stay loaded down until tomorrow. "Grrrr!" and "Sigh."
"Don't let what's happening around you get inside you and weigh you down." Easy sentence to write a hard sentence to live. We are surrounded by many negative things which can be like anchors to our spirits. Violence, injustice, racism, sexism, bigotry, and all sorts of evil that threaten to permeate our souls. We must be careful, watchful, mindful to not allow this corruption of creation to become a part of us, absorb us, soak up our existence and make us apart of what we should be fighting against.
blessings,
@BrianLoging (Twitter)
thewannabesaint.com