Blog Archives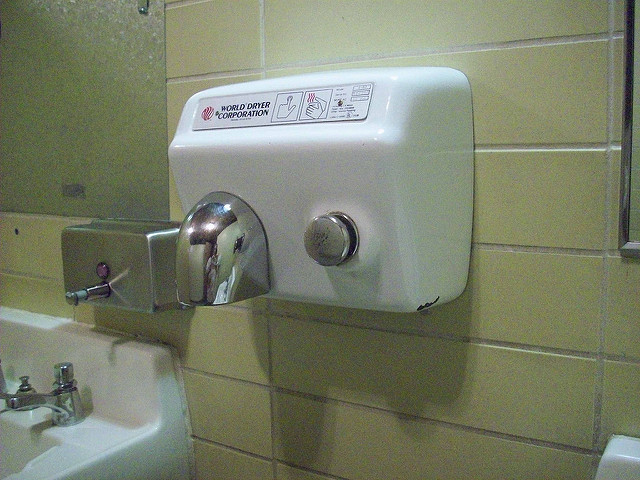 Blow Over –
I have a confession. I don't like air dryers in public restrooms. They either blow too lightly and just move the water further up your arm or they're so powerful they make the skin on your hands look like ripples on a lake. I would rather have paper towels. They're quicker and paper towels are something you can grip, and apply as much or little pressure as you like. You can get them into the crevices and all sides of your hands. When you finish you crumple them up and throw them away,
Today, at a community baby shower in Coffee county, Tennessee, there were booths and tables all over the local mall. Parents, expectant parents and anyone else could discover a lot of information and hands on experience from family experts. Every booth or table had free giveaways. Our table had books and free book bags for families if you listened to my "speech" to help dads understand the importance of reading and being involved in the education of their children.
Each of the community and faith-based organizations were there to help. They allowed parents to know the help and support that was available in the community. The baby shower itself was like a blower in a bathroom covering a lot of things but to get the full coverage, the assistance a family might require, a follow-up would be needed. An opportunity for the organization to get more than a name and contact information. A chance for the family to see the organization in action.
Wisdom teaches us that we must be careful not just to "blow over" each other with banal gestures of friendliness but rather to connect with others in a deep way. Our relationships are not to be a mile wide and an inch deep.
For more posts, reflections and other readings, please visit: http://www.thewannabesaint.com
blessings,
@BrianLoging (Twitter)

Caged –
He paced back and forth like a caged tiger. I watched him as he went side to side, back to front. At first, he was on a phone call and then afterwards he continued his anxious pacing. I was sitting, waiting, in a room at our county jail which was mostly glass facing the pacing man. I knew what he was feeling because I was struggling with the same anxiety. My classroom wasn't ready and I was asked to stay in one room until the other one was available. Inside I felt emotionally restless, ready to go, get the class underway.
However, unlike the man pacing back and forth, I noticed what I was doing and took a breath. I folded my hands together placed them on my knees, inhaled and exhaled again. When I was allowed into the classroom I was no longer anxious but settled. I organized the chairs, wrote my notes on the dry-erase board as the men began to come in and find their seats. A worker from the jail checked in to see if everything was okay and I assured her it was. She apologized for the wait. "That's okay,' I replied, 'sometimes having nothing to do, being forced to wait is exactly what we need."
blessings,
@BrianLoging (Twitter)
thewannabesaint.com
What is our purpose, our calling? For some it seems so easy but for others the search for the meaning of our lives takes a whole life to find.
I sat with a young father on Monday evening speaking with him about his purpose. He's had several jobs, numerous opportunities to make a career but for some reason nothing has intersected with his interests and his skills. I asked him; "What would you like to be when you grow up?" He smiled and then responded; "I really have no idea." We talked a little more about what he liked and disliked, his past occupations and what he found intriguing about them but at the end of the conversation we weren't closer to him finding his "calling."
I was okay with the way things ended because I don't believe everyone's purpose is clearly defined in a moment's time. For some their purpose may change with the seasons of their life. What's important is that we are available to wherever the path may lead. If we walk and trust we may just find that purpose and contentment with our lives are one in the same.
blessings,
@BrianLoging (Twitter)
thewannabesaint.com