Blog Archives
Words –
Today I had the privilege and duty to be a part of the memorial service for my father. It's been surreal the last few days. So many errands to run, items to check off on a list, places to go, people to see. There's been a sense of urgency, a nervous energy, a controlled chaos, riding a wave of sorrow and speed.  Because of the hectic pace of the last several days, I stood on the stage behind the pulpit at the service this afternoon with no notes, and no structure to the stories and experiences I wanted to share.
Words, they've flooded my mind and soul since Dad passed. Words from family and friends who care and are sorry for our loss. Words that go into an obituary, on a card for flowers, in a service program and used in phone calls, emails, and texts. So many words used to describe the love a family has for one who is, was, the central fixed, point.
Now, standing behind the pulpit at the memorial service today, I had no notes, no words written, no solid ideas, memories swarming in my head but none coming in for a landing. How do you choose the right words to convey the meaning of a life which impacted many people?  In the pantheon of phrases, how do you pick out those which will express the purpose of a life lived well?
A deep breath, a small prayer, and … share my heart, open my lips, loosen my tongue and let the words come. No, they will not be adequate. No, they will not be perfect. Yes, there will be second-guessing and memories that are forgotten to be shared.
Words. They are not, and cannot contain the heart's cry of longing and loneliness or succinctly express the fondness, the love, the good of being apart from a person you love. This is okay. Living, being, existing, is more than words, deeper than condolences, greater than expressions of sympathy and sadness.
Living should be beyond our ability to communicate it easily if it is done well.
blessings,
@BrianLoging (Twitter)
thewannabesaint.com
Extra –
At a health council meeting today a speaker gave a presentation on going the extra mile. She asked; "Where did this saying come from?" I thought for sure someone would answer but no one did so finally I replied; "Jesus." She smiled and moved on with her talk. She explained in the time of the Roman Empire there was a rule that if a soldier or other important dignitary asked you to help carry some of their weaponry or baggage you were obligated to carry it one mile. Jesus, however, in Matthew chapter 5, said; "If someone has you carry their stuff one mile go ahead and make it two." The speaker continued; "The first mile is obligation the second mile is voluntary. It's the second-mile people remember. When you move beyond your comfort zone, when you give more than what you can afford to, do more than you were asked or expected, offer kindness, grace, and love abundantly, extravagantly."
As I reflected on her presentation it was a good reminder that what the world expects and usually gets is the minimum, the essentials. When someone digs deeper, cares greatly, meets the greatest of needs, it matters and stays with the one helped and the one helping.
"I've learned that people will forget what you said, people will forget what you did, but people will never forget how you made them feel." #MayaAngelou
blessings,
@BrianLoging (Twitter)
thewannabesaint.com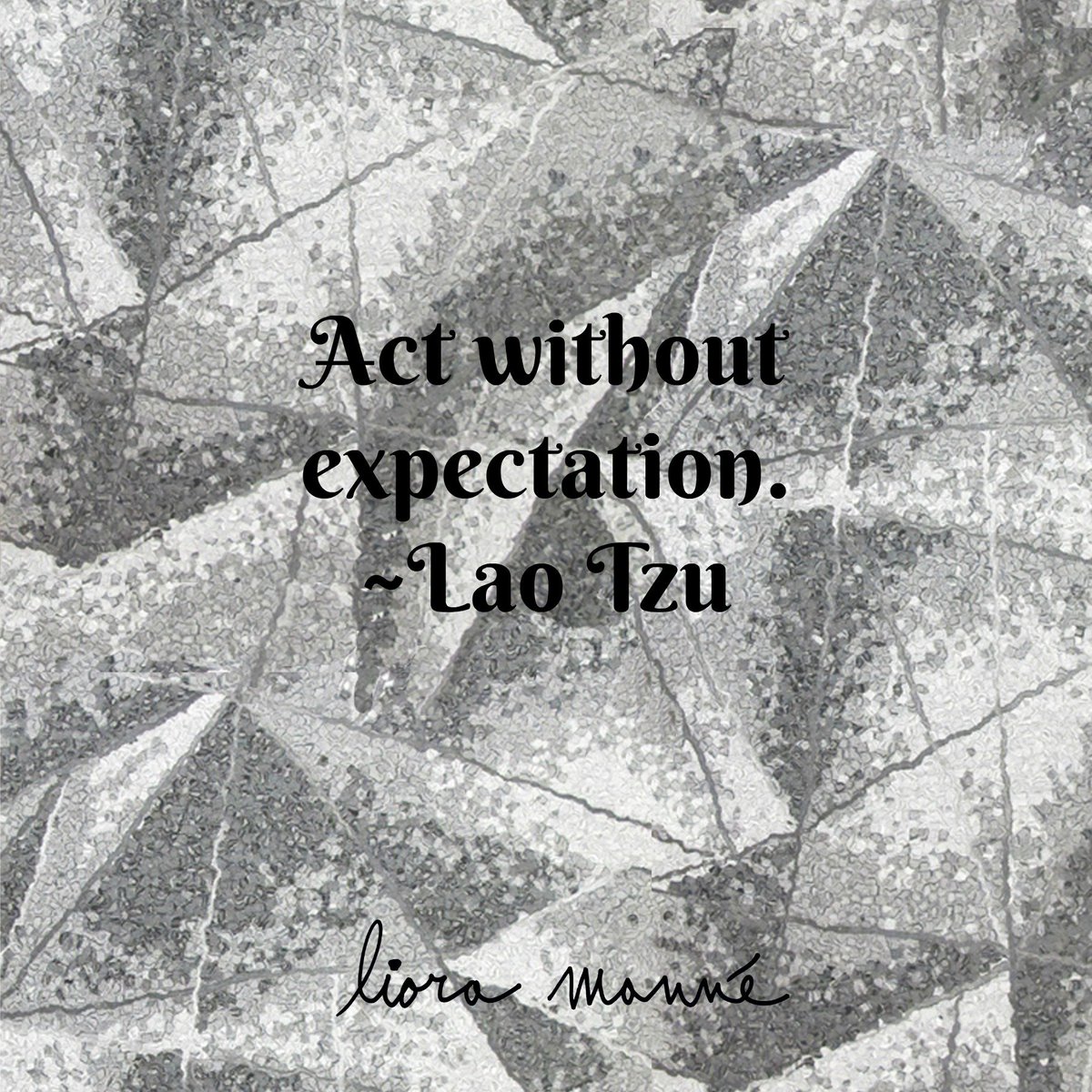 Expecting –
It is so had to do, acting without expecting. Two plus two equals four but life is not mathematics. One action does not necessarily equal an expected result.
Several years ago I was on staff at a large organization and following a particularly long meeting I was among a group of members talking in a hallway. The conversation didn't last long but I said something in passing that hurt the feelings of a fellow staff member. I didn't realize it until that evening when I received a long email about what I had said and done. It took me by complete surprise. I sent an email back immediately apologizing and promising to be more careful with my words and received another email outlining other things I had done that this staff member found irritating and insulting. Again, I apologized and began looking at my words and behavior to see if I could find all of these faults. I didn't agree with everything this staff member wrote but I felt they deserved enough respect from me to pray for greater self-awareness in all my interactions.
This is why expectations can be so dangerous. We may know, or hope we know, our intentions as we develop and cultivate relationships, make our way with others along this path called life. We may not wish to hurt others or offend them. Our life can be about peace and kindness but it may not always be perceived that way. We must purposefully live well but not expect our lives to be beyond questioning. When we make a mistake or someone is hurt by something we have done, even if we believed we acted innocently, we seek forgiveness and restoration so that our lives match the intent of our hearts.
blessings,
@BrianLoging (Twitter)
thewannabesaint.com