Blog Archives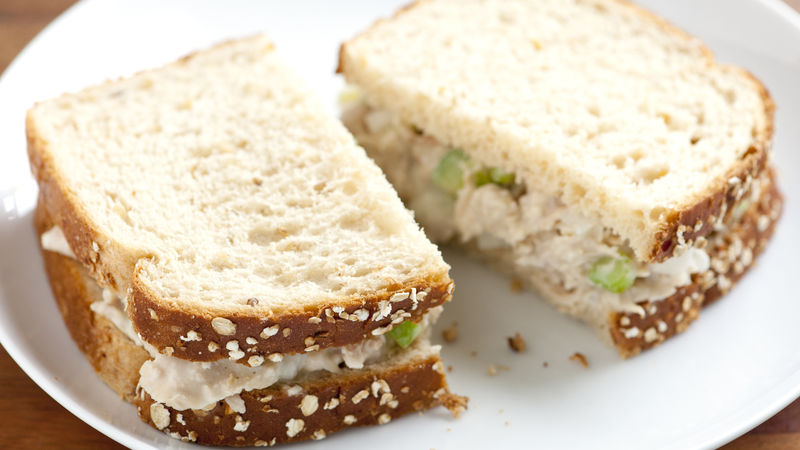 The Smell of a Tuna Fish Sandwich –
My wife came home early from work on Friday. She wasn't feeling well and had a stomach bug. I'm not a natural caretaker but was able to get her settled in the bed and bring her something to drink with saltine-crackers. She slept most of Friday and Saturday was feeling better. She still wasn't eating much and when I asked if she would like lunch she opted for a bland bowl of cereal. I, on the other hand, fixed myself a fresh can of tuna, with mayo and pickles. When Beth fixed her cereal I noted she was on the far side of the counter. "What are you doing over there?" I asked. "The smell of your tuna is not helping my stomach!" she replied and told me it was the last thing she ate Friday before getting sick. The smell of my Tuna Fish sandwich was threatening to make her sick again.
Scientists tell us that smell is one of the greatest memory triggers. However, all our senses, particular situations, certain people, can trigger pain, shame, emotional, mental and even physical reactions in us or others. This is why it's so important making sure we don't judge or label others who may react differently to events and experiences. The path of their life, which intersects ours, could be fraught with challenges and difficulties we've never encountered. Knowing each person has a unique path helps us be aware, accepting, adaptable, and non-judgemental toward each other.
blessings,
@BrianLoging (Twitter)
For more posts, reflections and other writings, please visit: http://www.thewannabesaint.com
Dusted –
I had finished mowing my grass and was now weed eating around bushes and trees. Behind our house is a field that a local farmer harvests for hay several times a summer. The front yard was done and I moved into the backyard with the weed eater. Making my way along the fence line I was hot, sweating and looking forward to sitting down in the shade. The farmer that used the field was also out turning the grass with his tractor which would eventually become hay bales. He was stirring up a lot of dust. I don't know if he didn't see me or didn't care but he and I ended up in the same place on either side of the fence. The dust kicked up went everywhere. I couldn't see because it was in my eyes, and clung to my sweat and made me even more of a filthy mess. I stopped until the dust settled and I could use my shirt to wipe my eyes and glasses filled with grass and dirt. Afterward, I completed the chore and thankful not to be dusted again.
Going inside I saw the dust continue to rise and blow in the wind as the farmer worked the field. I thought about certain people come into our lives like a dust cloud blowing things everywhere, marking our lives with their presence and then leaving all they've touched a mess. When they're gone we find ourselves disoriented, shaking off the negativity and trying to continue living the best we can. Some people don't know they do this, others don't care. Either way, the key to recovering is to be still and wait. Sooner or later, after they blow away and we can regain our focus, our purpose, and try to make sure it doesn't happen again.
For more posts, reflections and other writings, please visit: http://www.thewannabesaint.com
blessings,
@BrianLoging (Twitter)