Blog Archives
Storms –
If I had a Star Wars name it would be "Brian Skywatcher" because this is what I've been doing the last couple of weeks. Looking, waiting, for the sky to open up and give the land a nice good soaking of rain. Its been disappointing the last few weeks because weather patterns would come together, storms and rain clouds lining up to unload only to dissipate at the last moment. Today, however, the rain has finally come. A nice steady rain. Good for grass, trees, bushes, plants and the soul.
Even though we need the rain I know there are parts of the country who need to dry out. They are waiting for the sun to shine, the wind to blow and chase the flooding away. I have a friend who asked me to pray today because they don't like storms and are getting the remnants of the tropical storm in Florida. The prayer wasn't to take the storms away but peace and presence during them.
Wisdom teaches us that storms of life will come and go. At times they bring with them what we need. At other times they batter and bruise us. We can't control the storms but we can accept them and find a stillness deep within.
blessings,
@BrianLoging (Twitter)
thewannabesaint.com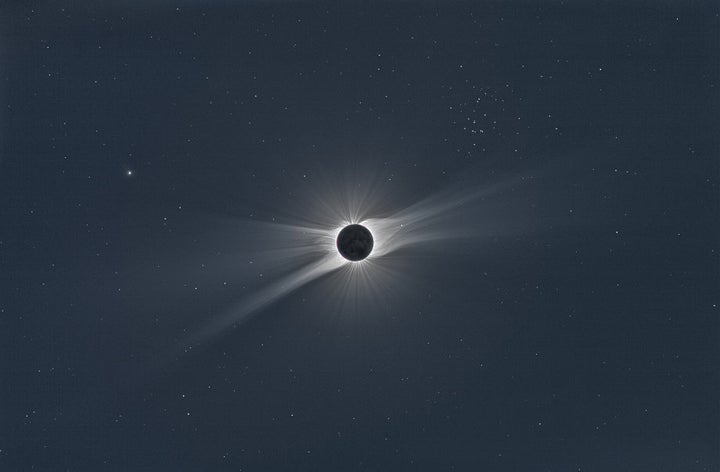 Eclipse –
I'm not sure I've seen as many people standing outside in the middle of a hot and humid day in mid-August staring at the sky. On my way to the county detention center, where I teach a class on Monday afternoons, it seemed there were groups of people at churches, grocery stores, restaurants, manufacturing plants and yes, even at the jail, looking up, waiting for the eclipse.
I didn't pick up a pair of "NASA approved glasses" to watch the eclipse. I figured someone, somewhere would have some if I time to watch the eclipse. Sure enough, there was a corrections officer who let me use his and we handed them back and forth. The day turned a grayish hue. The crickets and other insects began to chirp. It was eerie for a few moments and then it started to get light again, I thanked the officer who let me borrow his glasses, and I went inside to my class.
Afterward, I reflected on the experience and I thought about all the people standing outside looking into the heavens. They knew what they were looking for and most were prepared to see it. However, I wondered how often, on a normal every day, we encounter people who are looking for something greater than themselves and the lives they are currently living? Do we offer them words of wisdom to help show them the way? Do we live in such a way that reveals truth and peace? Will our lives eclipse the other bright shiny trinkets humans so often chase and allow them to know where to look and what to look for?
blessings,
@BrianLoging (Twitter)
thewannabesaint.com
The Chase –
This morning, on my way to work, I rounded a curve and was met with two dogs. I could tell by the look of the younger one a chase was about to go down. The other, who looked much older, wasn't so sure. As I passed the younger it took off running as fast as it could trying to match my speed. I'm not sure he'd know what to do if he caught me but he was giving it his best effort. The elder ran for a while and then gave up. He knew he wasn't fast enough to catch his prize. I smiled at the younger dog and his stamina. He kept up for a long time and even after I turned a corner and accelerated he was still giving it a go. I never saw the older dog again.
It reminded me of life. When we're young we chase after shiny things, fast things. Our attention is easily captured by whatever's on the horizon. We put a lot of effort into obtaining things which never satisfy or give us the rush of the chase. As we get older we realize there's only so much passion, energy and time to give to pursuing and, hopefully, we understand there are precious few things worth chasing after.
Wisdom teaches us to filter and to focus on that which satisfies and to leave the chasing of fast, shiny things to others.
blessings,
@BrianLoging (Twitter)
thewannabesaint.com