Blog Archives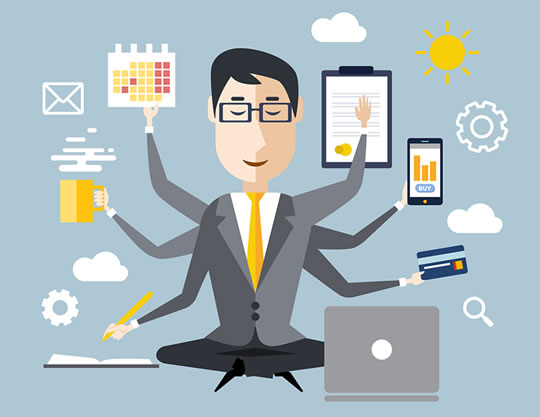 Distraction –
I watched a video today about distraction. It explained how the brain can become accustomed to being unfocused and our inability to change it back. The presenter gave the example of someone having a cellphone in their hand, laying on their desk, next to their plate at a restaurant, or pulling it out of a pocket or purse during a conversation. At this moment the person with whom they are conversing or meeting with realizes they are not the most important person or thing in the room. The cellphone says to the other; "Someone may call who's more important than you. Something might 'ding' indicating a happening that's more important than you." It also impacts the person who has the phone because now they have to look at the screen, see any notifications, continue to check for changes and updates.
I was talking with a group today and part of the session was on; "Listening more than you speak." I used the adage; "You have two ears and one mouth so you can listen twice as much as you speak." We spoke about respect and giving the person you are interacting with your eyes, ears, and mind. Focusing on the other when we are talking, engaging, communicating, connecting, experiencing each other is vital for all participants. When we are made to feel like we one of the many tasks a person has that day we lose our focus and become distracted by their distractions.
blessings,
@BrianLoging (Twitter)
thewannabesaint.com
Touching Life –
I watched a video today about a woman, who is afraid of spiders, try to get past her fear by being in the same room, sitting close to one, and eventually touching one and allowing it to touch her. It was an interesting study of fear, facing what frightens us and hopefully overcoming it.
Being fearful keeps us from participating in all life has to offer. As someone with an anxiety disorder, I am acutely acquainted with fear, in fact, its one of my worst friends. I don't know the source of my fear. One of the reasons I go to therapy is to hopefully one day discover it. Perhaps its as simple as a chemical imbalance and the right combination of medicines will mostly alleviate the ball of worry and stress which sits on my stomach most days. Maybe its memories or experiences which I've buried and one-day uncovering them will set me on the path to a more lasting peace.
Whatever the path I travel I want it to be toward knowing joy, not fear, connecting not being disconnected, living not simply existing.
blessings,
@BrianLoging (Twitter)
thewannabesaint.com
Code –
This afternoon I stopped by a store to pick up some sodas for our incarcerated father's class. I grabbed and carried them to the cashier station. I waited on the woman in front of me and when she was finished stepped up and watched the cashier scan the drinks and stick them in plastic bags. When it was time, I scanned my card and then entered my pin number. However, as soon as I punched the digits in I knew it was the wrong pin. I told the cashier and she reset the scanner. For a moment I couldn't separate all the pins and passwords in my life and choose the correct one but finally settled on the right one. It worked and I walked out with my purchase.
As I drove to the jail I thought about the men in my class who were receiving their certificates of completion tonight. I thought about the different men in the program and how each of them has certain "codes" which work for them. For one humor might be the key, another is not being singled out in class but letting him join the conversation when he's ready. Our goal at the jail is to give the men a collection of tools and skills which will keep them clean, responsible, have abilities that many people on the outside take for granted. However, getting them to participate and accept the knowledge is tricky. Not any one approach works with all. We must take the time, learning about the men, connecting with them, understanding the way they think so we can "break the code" that will help them make life changing choices.
blessings,
@BrianLoging (Twitter)
thewannabesaint.com