Blog Archives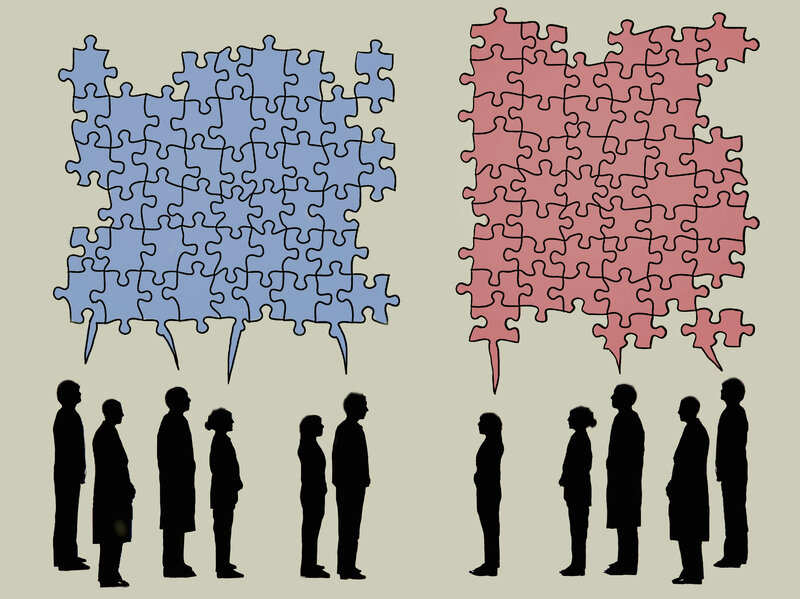 Tribalism –
It is incredibly easy to start an argument these days. Declare your allegiance to a political party, voice your opinion on an issue, talk about who you voted for or why you didn't vote for the other person, accuse someone of not caring because they don't share the same convictions you do.
I am amazed, but not really, how terribly divided our world, nations, states, communities and even our families are over matters of the mind and heart. We are so quick to pick a fight, defend our position, be suspect of anyone and everyone.
I was reflecting today over what it will take to bring us back together again. Then I wondered if we had ever, truly, been together. Maybe all the hate and vitriol had been under the surface all along and we couldn't keep it hidden any longer. I don't like thinking that way. I'd rather believe we, humanity, are going through a rough spot and, in time, something deeper will bring us back together. To be honest I don't have much hope in what's deeper being what's better. Throughout human history we have hated, warred, fought against, killed and used one another to further our own goals with little thought of how it impacts the other.
Wisdom teaches humility first. Serving, helping, putting our neighbor (hint: everyone's our neighbor, including our "enemies") and their needs above our own. It doesn't seem likely to happen soon, if ever, but it starts with the choice to love, be kind, refusing to see the other as separate, apart from us. We are human. If we could only find our purpose, our "being".
For more reflections, posts, and other writings, please visit: http://www.thewannabesaint.com
blessings,
@BrianLoging
Perspective –
I was talking with a friend recently who believes in Bigfoot. My friend is intelligent, philosophical, pragmatic and practical. When I found out he was a believer in Bigfoot I was surprised. At one time he was an avid outdoorsman and through his study and interviews with other people has been convinced by Bigfoot sightings and other evidence. When we talked about it I told him I didn't believe in Bigfoot. There simply isn't enough proof that people have seen what they think they saw or that the "evidence" is purposefully or accidentally being misinterpreted. However, I always make this caveat with my friend. "Just because I don't believe in Bigfoot doesn't mean it doesn't exist."
Wisdom teaches us to be careful about our beliefs. Too often we want to force our convictions on another and convince them to think like we do. The first step on the path of wisdom is the truth that we know nothing. It is the first and only place to begin and exist. Wisdom is a paradox. The more we know, learn, practice, the more we don't know.
We live in a world full of people convinced they see reality "as is" and if you don't see it their way you're wrong! Religion, politics, cultures, ethnicities, separate us into groups and life becomes about "us" and "them."  Maybe, if we listened attentively, spoke softly, and held our fragile beliefs as bubbles ready to pop any time and open us up to a world we didn't even know existed, we'd celebrate humility instead of hubris.
For more writings, articles, and posts, please visit: http://www.thewannabesaint.com
blessings,
@BrianLoging (Twitter)
Paradox –
"par·a·dox" –perəˌdäks – a situation, person, or thing that combines contradictory features or qualities.
I listened to a speaker today talk about his father who was a Jewish prisoner in a Nazi concentration camp during World War II. He talked about how his father and a German guard became friends over their interest in fishing.
One day the guard told him he was having troubles with his bowels and to go to the bathroom immediately. The speaker's father was confused but listened, went to the bathroom and came out several minutes later to find all the other Jewish prisoners had been taken to one of the notorious gas chambers the Germans used to kill millions of Jewish people. His friend, the guard, upon seeing him said; "You are the only Jew left. You should leave. The speaker's father walked out of the camp and went back to his home. "This is a paradox," said the speaker. The German guard knew the other Jewish people, human beings, placed on the train were going to die but still chose to save his friend.
Human beings are walking, talking, breathing, skin encased paradoxes. We are tough to figure out. We do what we don't want to do sometimes and don't do what we should. We take stands for things which don't really matter and shrink from the spotlight on the most important. Brennan Manning, one of my favorite authors, wrote; "I am an angel with an incredible capacity for beer." He was a priest, an oblate, and a recovering alcoholic.
We are all paradoxes and have that in common with one another. There are a plethora of beliefs, convictions, and certainties we hold that unite us and divide us. However, we are also, every one of us, human beings and this truth should overcome everything else.
blessings,
@BrianLoging (Twitter)
thewannabesaint.com