Blog Archives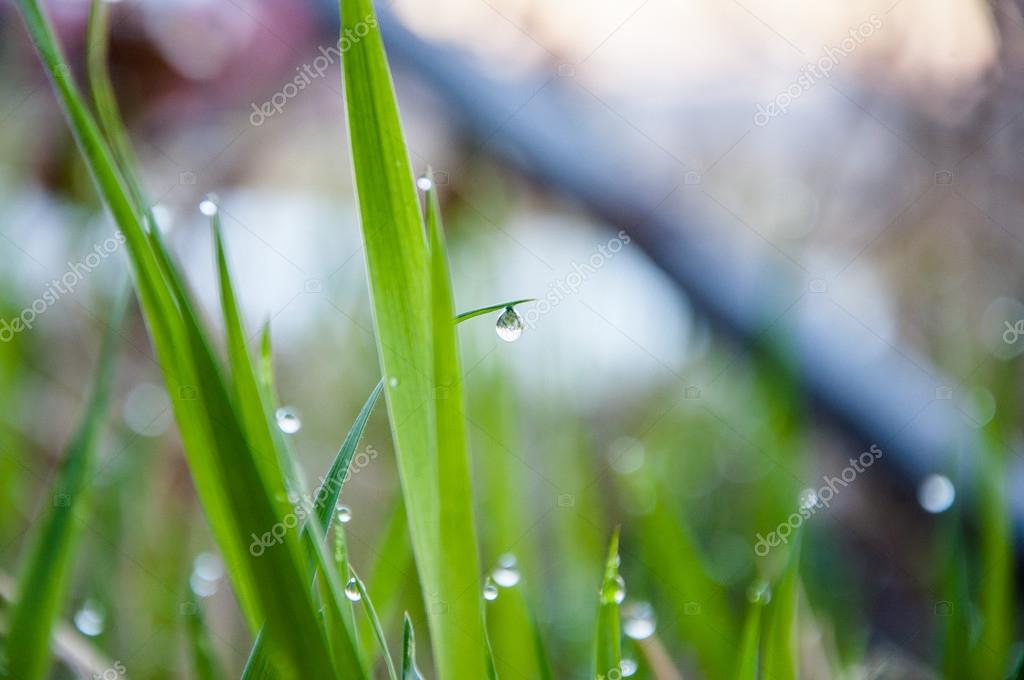 Rainfall –
We need rain! Our grass is turning brown from intense heat and barely any rain the last several weeks. The grass was a beautiful green most of the summer, with showers almost daily, and then not much since mid-July. I have a friend who keeps me informed of their weather and they said its raining almost every day. I asked them to send some our way but that didn't work. I mowed patches of grass and dirt last Friday and the lack of moisture was noticeable.
I'm curious how in some places they've had too much rain and its flooding, in other places like California forest fires rage and they are desperate for it. My friend who's been getting rain almost every day reminded me of the Biblical statement; "The rain falls on the just and the unjust." That didn't help because I don't know if I'm doing something right or wrong but I'd be happy to change to receive the needed rain.
Like summer droughts our souls are at times parched, cracked from dryness, and we need nourishment to replenish us. A person facing a difficult time asked a question yesterday about burnout and I told them some of my symptoms a few years ago and pointed them to my writings from the last several years as one person's experience of spiritual drought and emotional barrenness. I hope a post or a poem helps remind them what I have learned; the mountaintop highs and the valley lows are all part of this journey of life. Rain does indeed fall on the just and unjust. Don't let your desperation for rain, for nourishment, convince you the healing will be quick or easy. Rest. Find peace in the dust and dirt. Trust that it will not be like this forever.
For more posts, reflections, poems and other writings, please visit:
http://www.thewannabesaint.com
blessings,
@BrianLoging (Twitter)
Support –
I think the world stinks! Somedays. Other days its okay and on a rare occasion I see the best in humanity and what we're capable of and it makes the day brighter. 
Earlier this week a man was contemplating ending his life. It's not an easy decision to make but he had decided at least to walk to the bridge and then choose his next step. People say that those who threaten don't want to commit suicide they want attention. It's only those who choose to do it secretly, commit the act in privacy who are serious. This is not true. When someone decides to take their own life they may choose to do it in any number of ways, telling or not telling any number of people. This is why all threats of suicide should be taken seriously.
Back to the man on the bridge, contemplating his existence, his purpose in life and whether both were at an end. As he wrestled with one of life's ultimate decisions police and crisis personnel tried to persuade him not to do it. Then, semi-truckers began to pull under the bridge and stop! They were doing their best to fill up enough space under the bridge that the man couldn't end his life. They had loads to deliver, jobs to do, families to feed and paychecks to earn but they put their livelihoods aside to try to convince this man that people cared. Read story: (https://www.washingtonpost.com/news/inspired-life/wp/2018/04/24/a-man-nearly-jumped-off-an-overpass-13-truckers-made-a-safety-net/?noredirect=on&utm_term=.006906aecec9)
Life is hard, the world is a mess, our nation is falling apart. Each of us can do something to show someone who feels unloved how much we care, clean up our part of the planet, heal our community and be the difference between life and death.
blessings,
@BrianLoging (Twitter)
thewannbesaint.com
Fear –
I heard someone talking today about a giant animated spider a neighbor has in their front yard along with several other Halloween decorations. The problem isn't the decor but the animated spider scares the man and his dog each time they walk near the house The spider is motion activated so there's never a moment when the spider won't "react" when he and the pooch are near the house. He's resigned to walk a different way and in a different direction until his neighbor puts away the spider. He's hoping the Christmas decorations will be less traumatic for him and his dog.
As I listened to his story I thought about fear; our reaction to it and it's reaction to us. There are different things we are each afraid of. What scares one might not bother the other and the stuff of nightmares to one is shrugged off by another.
The man would be silly to try to tell his dog; "It's not real. It's fake. Stop being fearful!" Two things keep the dog from understanding. One, the dog doesn't speak or comprehend language. Two, fear doesn't work that way. How the man handled it is spot on. He walked a different way so he and his dog would be able to walk in peace.
Too often we try to convince people not to be scared of things. Sometimes this works but most of the time we and the person we are trying to convince not to be fearful end up frustrated and eventually separated. Facing our fears is fine in certain cases but in others walking with another a different way shows love, empathy, and acceptance.
blessings,
@BrianLoging (Twitter)
thewannabesaint.com