Blog Archives
Perspective –
I was talking with a friend recently who believes in Bigfoot. My friend is intelligent, philosophical, pragmatic and practical. When I found out he was a believer in Bigfoot I was surprised. At one time he was an avid outdoorsman and through his study and interviews with other people has been convinced by Bigfoot sightings and other evidence. When we talked about it I told him I didn't believe in Bigfoot. There simply isn't enough proof that people have seen what they think they saw or that the "evidence" is purposefully or accidentally being misinterpreted. However, I always make this caveat with my friend. "Just because I don't believe in Bigfoot doesn't mean it doesn't exist."
Wisdom teaches us to be careful about our beliefs. Too often we want to force our convictions on another and convince them to think like we do. The first step on the path of wisdom is the truth that we know nothing. It is the first and only place to begin and exist. Wisdom is a paradox. The more we know, learn, practice, the more we don't know.
We live in a world full of people convinced they see reality "as is" and if you don't see it their way you're wrong! Religion, politics, cultures, ethnicities, separate us into groups and life becomes about "us" and "them."  Maybe, if we listened attentively, spoke softly, and held our fragile beliefs as bubbles ready to pop any time and open us up to a world we didn't even know existed, we'd celebrate humility instead of hubris.
For more writings, articles, and posts, please visit: http://www.thewannabesaint.com
blessings,
@BrianLoging (Twitter)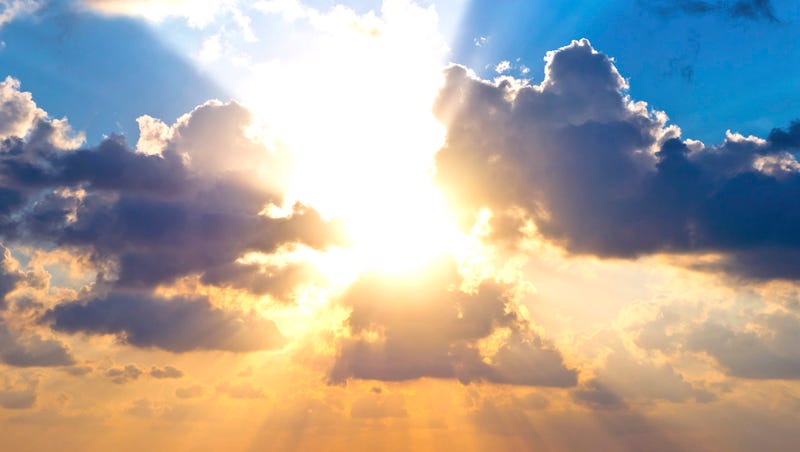 Three Surprises –
In a recent conversation that included a range of topics including heaven, I told a friend what had been said to me many years ago. "There will be three surprises when we get to heaven. People will be surprised who made it. People will be surprised who didn't make it. Lastly, people will be surprised we made it!" It's a humorous yet true statement about the afterlife and Heaven's membership. There will be surprises aplenty so don't be so convinced in your beliefs, ability, and acceptability that you lose the mystery of a God who knows more than you, sees more than you, and is bigger than you can imagine. Heaven mirrors God's nature and love not ours.
Wisdom teaches us that our ways are not God's ways, our thoughts are not God's thoughts. In the Benedictine tradition, we are to keep our; "eyes tilted toward the ground." We are to keep our sin and shortcomings always in front of us. Not as a burden to bear but a constant reminder of God's goodness and a reason to rejoice.
Several years ago I was leading a Bible study and we were talking about God's grace. I made the statement; "Without God, no matter what we said or did, we had no true goodness or love." A man in our group spoke up and asked; "If we don't have anything worth redeeming why does God love us?" "That,' I answered, 'is why they call it grace."
For more posts, reflections, poems, and other writings, please visit:
http://www.thewannabesaint.com
blessings,
@BrianLoging (Twitter)
Unrepeatable Miracle –
I think we forget how amazing the truth that we exist. On some plane of reality, we are present. A one of a kind, never happened before, not to be repeated miracle of life.
I have been watching an unsolved mystery documentary series and a few episodes deal with the proof, or lack thereof, of aliens. I don't believe in aliens. I understand my non-belief does not negate their existence but the more I read about science and the odds of the right planet being formed, at the right time, with the right basic building blocks of life, the critical, tenuous stages of evolution, that have made us possible, the more convinced I become we are indeed a miracle. Every one of us.
With this limited understanding and unending quest for wisdom and truth, we approach each day, hour, moment. Too often we treat our lives with disregard. "Tomorrow is a new day. I will take care of this tomorrow. I will love better, live better, be better, tomorrow." However, in the corners of our minds, in the deepest parts of our spirits, we know tomorrow is not guaranteed. Right now is a miracle and we exist only here.
blessings,
@BrianLoging (Twitter)
thewannabesaint.com