Blog Archives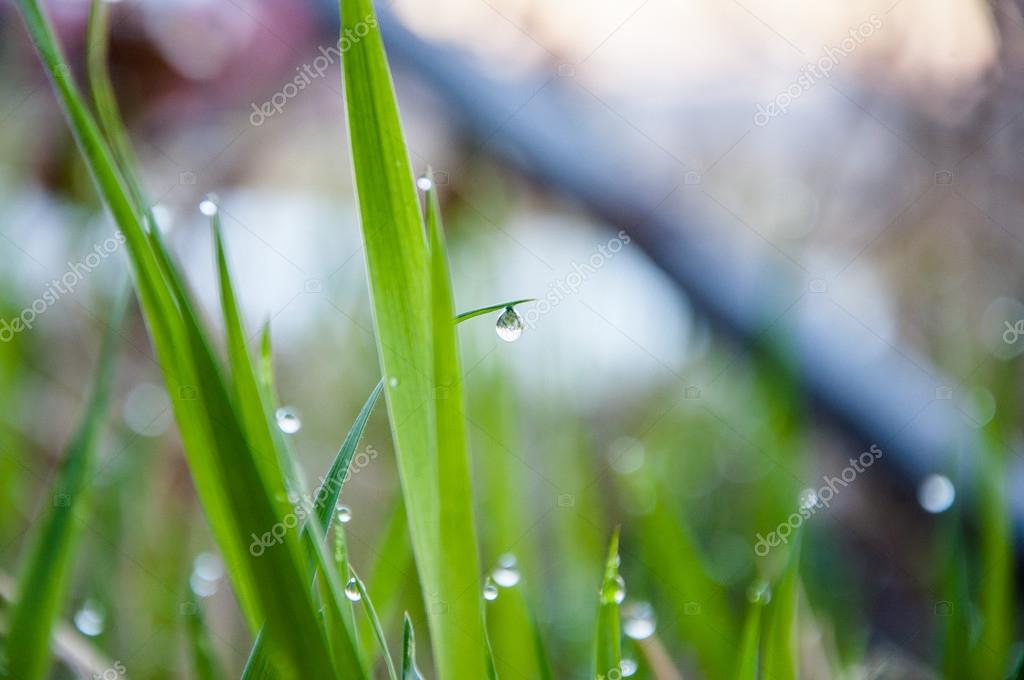 Rainfall –
We need rain! Our grass is turning brown from intense heat and barely any rain the last several weeks. The grass was a beautiful green most of the summer, with showers almost daily, and then not much since mid-July. I have a friend who keeps me informed of their weather and they said its raining almost every day. I asked them to send some our way but that didn't work. I mowed patches of grass and dirt last Friday and the lack of moisture was noticeable.
I'm curious how in some places they've had too much rain and its flooding, in other places like California forest fires rage and they are desperate for it. My friend who's been getting rain almost every day reminded me of the Biblical statement; "The rain falls on the just and the unjust." That didn't help because I don't know if I'm doing something right or wrong but I'd be happy to change to receive the needed rain.
Like summer droughts our souls are at times parched, cracked from dryness, and we need nourishment to replenish us. A person facing a difficult time asked a question yesterday about burnout and I told them some of my symptoms a few years ago and pointed them to my writings from the last several years as one person's experience of spiritual drought and emotional barrenness. I hope a post or a poem helps remind them what I have learned; the mountaintop highs and the valley lows are all part of this journey of life. Rain does indeed fall on the just and unjust. Don't let your desperation for rain, for nourishment, convince you the healing will be quick or easy. Rest. Find peace in the dust and dirt. Trust that it will not be like this forever.
For more posts, reflections, poems and other writings, please visit:
http://www.thewannabesaint.com
blessings,
@BrianLoging (Twitter)
Cracked –
This morning I went grocery shopping. As one who doesn't care for shopping, it's odd to find me roaming the aisles. However, Beth hasn't been feeling well so it was my husbandly duty. On the list was eggs so I found them and as I was putting them in the cart I remembered to open the carton and check to make sure none were broken. There wasn't any so I gently put it into the grocery cart and went to find the next item on my list.
When Beth and I were first married we went grocery shopping together one time and were buying eggs. I picked up a carton and placed it in the buggy without checking to see if any were cracked. A kind elderly man standing near us said; "You might want to check those eggs to make sure none are cracked or broken." We did and there were several that were in bad shape. We thanked the man, retrieved another set of eggs, and from that day forward haven't forgotten to check the eggs or think about the man who taught us this valuable lesson.
The encounter with the older gentleman might many years ago changed the way we did things. His advice helped us look beneath the surface and double-check what we were taking home. After finishing shopping today I wondered; "Have I done anything this week to change anyone's life longterm, for the better?"
blessings,
@BrianLoging (Twitter)
thewannabesaint.com
Cracked –
My fingers have a nasty way of cracking and splitting open when I work outside during the winter in cold and dry conditions. Last week my thumb developed a big one. I had several days of work in front of me and it was becoming sorer by the moment. Finally, after arriving home from a trip yesterday, my wife "made it better." She cleaned it with Peroxide, gently using a Q-Tip to get the dirt and grime in the crack, applied Neosporin to the affected area and then covered it with a Band-Aid to keep it protected. I repeated the procedure this afternoon and will continue until it improves.
Certain seasons of life can also wound us physically, emotionally and spiritually. We do our best to keep going but sooner or later we must pay attention to the hurt because if we don't it will only get worse. At times others can help us heal and other times we can do it ourselves. Wisdom teaches us the important axiom; "If we can't take care of ourselves we can't take care of others."
blessings,
@BrianLoging (Twitter)
thewannabesaint.com