Blog Archives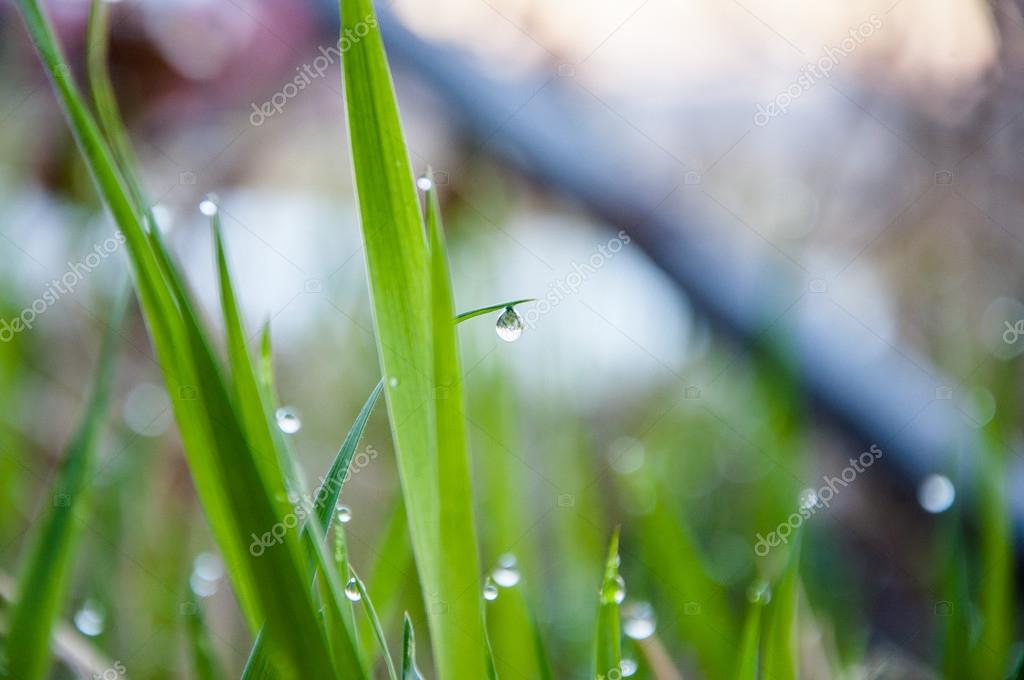 Rainfall –
We need rain! Our grass is turning brown from intense heat and barely any rain the last several weeks. The grass was a beautiful green most of the summer, with showers almost daily, and then not much since mid-July. I have a friend who keeps me informed of their weather and they said its raining almost every day. I asked them to send some our way but that didn't work. I mowed patches of grass and dirt last Friday and the lack of moisture was noticeable.
I'm curious how in some places they've had too much rain and its flooding, in other places like California forest fires rage and they are desperate for it. My friend who's been getting rain almost every day reminded me of the Biblical statement; "The rain falls on the just and the unjust." That didn't help because I don't know if I'm doing something right or wrong but I'd be happy to change to receive the needed rain.
Like summer droughts our souls are at times parched, cracked from dryness, and we need nourishment to replenish us. A person facing a difficult time asked a question yesterday about burnout and I told them some of my symptoms a few years ago and pointed them to my writings from the last several years as one person's experience of spiritual drought and emotional barrenness. I hope a post or a poem helps remind them what I have learned; the mountaintop highs and the valley lows are all part of this journey of life. Rain does indeed fall on the just and unjust. Don't let your desperation for rain, for nourishment, convince you the healing will be quick or easy. Rest. Find peace in the dust and dirt. Trust that it will not be like this forever.
For more posts, reflections, poems and other writings, please visit:
http://www.thewannabesaint.com
blessings,
@BrianLoging (Twitter)
Scent –
Beth went to a reunion today and when she came back she smelled. It wasn't a bad smell but it was a scent of perfume that makes my nose itch, a lot. "Whew, I can tell where you've been and who you've been around!" I jokingly told her. She laughed and agreed. The smell was so pervasive she changed clothes so I wouldn't scratch my nose off my face.
Scientists tell us the sense of smell is one of our most powerful. It can conjure memories, warn us of danger, alert us to life and death, repel us, attract us, make us hungry, turn our stomachs, welcome us or tell us to stay away.
The Book of Numbers, in the Hebrew Bible, chapter 15, verse 14 reads; "If an alien sojourns with you, or one who may be among you throughout your generations, and he wishes to make an offering by fire, as a soothing aroma to the LORD, just as you do so he shall do."
A lot of talk, arguing, and choosing sides about the families and individuals coming to our national borders looking for a new home lately. They smell of desperation and hope. When they arrive I wonder what they sense about us? Do they catch the scent of kindness, love, welcoming or a scent unpleasing to them and to God? What we do, allow done, to the foreigner, the alien, the stranger, the helpless, the hopeless, among us reveals who we are and the God we serve.
blessings,
@BrianLoging (Twitter)
thewannabesaint.com
Confusion –
Earlier today I was trying to get the mowing done before a storm front moved through our area. I saw Beth come outside with our Siberian Husky, Trooper and waved at her. My attention went back to the mowing and when I looked up again she had Trooper by the collar with one hand and was shooing two brown dogs with the other. I quickly disengaged the blades and drove down the hill in our backyard to help.
The two dogs didn't seem aggressive just curious but Trooper was also curious and you're never sure what's going to happen when unfamiliar dogs get too near each other. I jumped off the mower and had the brown dog's attention now and Beth was able to get ours inside. I clapped my hands, marched toward the dogs, while yelling; "Go home! Now!" The younger of the two dogs began trotting home but the older one looked at me and wasn't intimidated. Once I noticed Beth and Trooper inside I made my way back to the mower and headed again to the backyard. The older dog followed. I tried yelling again. It used the bathroom and continued to go wherever I drove and mowed. Finally, I finished mowing and told it to; "Please! Go home!" and thankfully, it did.
I don't know whose dog exactly it was but I think it confused me with its owner. It never growled nor did its hair stand up, it just wanted to be loved, petted, played with? I'm not sure what it wanted which makes me confused as well.
Life is never predictable. We get confused and this makes us frustrated and desperate. We follow what seems familiar only to find ourselves in a strange place with no sense of direction. Hopefully, eventually, someone or something will help us find our way.
blessings,
@BrianLoging (Twitter)
thewannabesaint.com