Blog Archives
Plus One –
When I attend a lecture-luncheon I look for two things when choosing my seat. The first is a seat at the edge of a table which helps with my claustrophobia and the second is the middle to back of the room. If I need to get up for any reason I don't want to block people's view of the speaker or meander around a bunch of tables to get to my destination.
Today, while attending one of these lecture-luncheons, a woman arrived late picked up a box lunch, and proceeded to find a seat at the back of the room only to spot a friend and then zigzagged around the other attendees, dropping her box lunch in the process, and finally settling at the table closest to the front of the room. She couldn't have been more of a distraction if she tried! Finding a familiar face was worth the risk.
After all, isn't that what all of us are seeking? To discover we are not alone.
For more posts, reflections, poems, and other writings please visit
http://www.thewannabesaint.com
blessings,
@BrianLoging (Twitter)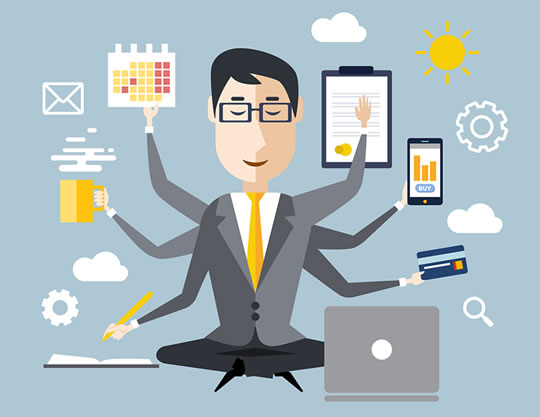 Distraction –
I watched a video today about distraction. It explained how the brain can become accustomed to being unfocused and our inability to change it back. The presenter gave the example of someone having a cellphone in their hand, laying on their desk, next to their plate at a restaurant, or pulling it out of a pocket or purse during a conversation. At this moment the person with whom they are conversing or meeting with realizes they are not the most important person or thing in the room. The cellphone says to the other; "Someone may call who's more important than you. Something might 'ding' indicating a happening that's more important than you." It also impacts the person who has the phone because now they have to look at the screen, see any notifications, continue to check for changes and updates.
I was talking with a group today and part of the session was on; "Listening more than you speak." I used the adage; "You have two ears and one mouth so you can listen twice as much as you speak." We spoke about respect and giving the person you are interacting with your eyes, ears, and mind. Focusing on the other when we are talking, engaging, communicating, connecting, experiencing each other is vital for all participants. When we are made to feel like we one of the many tasks a person has that day we lose our focus and become distracted by their distractions.
blessings,
@BrianLoging (Twitter)
thewannabesaint.com
There are some Sundays when I crave a worship service with liturgy, reading and response, rhythm. Today was one of those days. I arrived at an old, little church with wooden pews where I've attended before. I sat in the back in anticipation and waited.
In front of me was a young mother with two darling little girls who were active and adorable. They began to color and draw, dropping pencils and crayons, flipping pages and whispering. This would keep occurring even after the service began. The leader called the service to order and an infant, a few rows up, decided he wasn't happy, a woman beside me started to cough, another parishioner sang off-key, loudly. My hopes for a meaningful worship time faded.
As part of this Sunday's reading we listened to a selection from the gospel of Saint John, chapter 9. It is the story of man who was born blind and the Master healed him. At the end of the story Jesus finds him again and they share this exchange;
"Jesus … found him and said, 'Do you believe in the Son of Man?' The blind man answered, 'And who is he, sir, that I may believe in him?' Jesus said to him, 'You have seen him, and it is he who is speaking to you.' The blind man said, 'Lord, I believe,' and he worshiped him."
As I listened to the words I was reminded that too often we are led by our eyes, what we see and our ears, what we hear, instead of seeing and listening with our hearts. For it is in the heart where belief and true worship come from. Gently chastised, I let go of the frustration of the distractions and I prayed quietly; "Lord, I believe," and worshiped.
blessings,
@BrianLoging (Twitter)
http://www.thewannabesaint.com