Blog Archives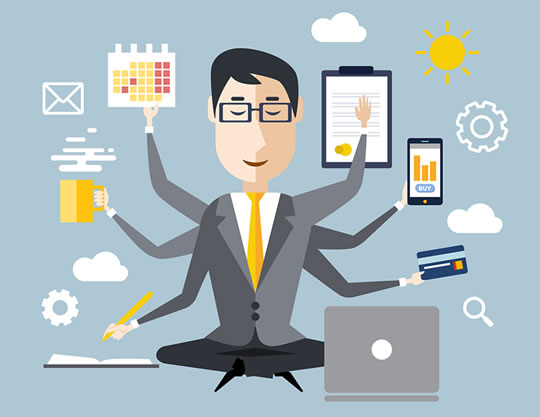 Distraction –
I watched a video today about distraction. It explained how the brain can become accustomed to being unfocused and our inability to change it back. The presenter gave the example of someone having a cellphone in their hand, laying on their desk, next to their plate at a restaurant, or pulling it out of a pocket or purse during a conversation. At this moment the person with whom they are conversing or meeting with realizes they are not the most important person or thing in the room. The cellphone says to the other; "Someone may call who's more important than you. Something might 'ding' indicating a happening that's more important than you." It also impacts the person who has the phone because now they have to look at the screen, see any notifications, continue to check for changes and updates.
I was talking with a group today and part of the session was on; "Listening more than you speak." I used the adage; "You have two ears and one mouth so you can listen twice as much as you speak." We spoke about respect and giving the person you are interacting with your eyes, ears, and mind. Focusing on the other when we are talking, engaging, communicating, connecting, experiencing each other is vital for all participants. When we are made to feel like we one of the many tasks a person has that day we lose our focus and become distracted by their distractions.
blessings,
@BrianLoging (Twitter)
thewannabesaint.com
In the Deep –
I listened to a police officer tell an interesting story today. She and her partner had been called to a house where a married couple was fighting. They knocked on the door, entered the residence and found the man and woman arguing in the kitchen. The two people were screaming at each other so loud the officers could not get a word in even though they were speaking at a high volume. Finally, in an act of desperation, the gentleman officer grabbed a loaf of bread, went to the fridge and retrieved some mayonnaise and meat and sat down at the kitchen table and began making himself a sandwich. After a few moments the couple noticed what the policeman was doing and stopped arguing and stared at him, incredulous at what he was doing. Taking a bite, he said after chewing; "I'm just going to eat this sandwich until you two are ready to listen." Silence filled the room, except for the officer's stomach digesting his snack, everyone else sat down and began to talk.
I reflected on life and all the voices which fill our minds, spirits, emotions and lives everyday. If we aren't careful we can find ourselves all consumed by the noise. On social media, TV, radio, printed media people express their opinion and fight with those who don't agree. Others add their perspective to whoever may be in ear shot, trying to persuade them to embrace their positions on everything from politics to sports to global issues of terrorism and finance. It can be hard, if not impossible, at times to find a place of silence and stability.
Though it may seem counter-intuitive stillness is at times and action. It is a purposeful removal of ourselves from all the distractions of the world, which scream for our attention, and enter into a space where we can rest and remember wisdom, truth, doesn't force itself upon us but rather whispers in the deepest recesses of our souls.
blessings,
@BrianLoging (Twitter)
thewannabesaint.com