Blog Archives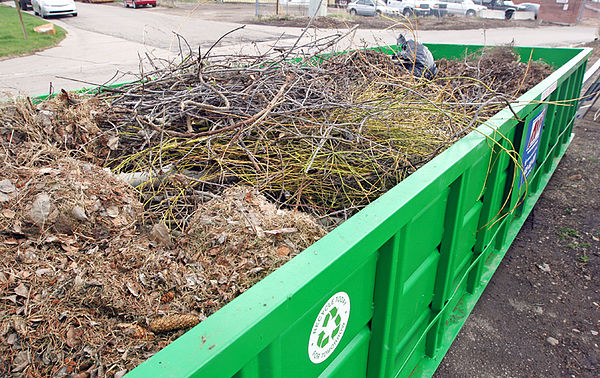 Like Him –
I spent most of last week helping a friend clean up and prepare her yard for winter. There were other friends helping. On Friday, there were several trailer and truck full of limbs, trees, and yard debris. Almost everyone had a truck so we teamed up and began taking loads to the local Refuse and Recycle Center. There was a dump designated for yard trash and my partner and I pulled up and began unloading. There was a lot to put in the dumpster and towards the bottom of the pile I bent down to pick up a dropped limb and when I stood back up my partner was gone! I looked to see if he was in the truck ready to leave, if he'd fallen, or what happened. Then I spotted him. He was at another dumpster over helping an elderly couple with their trash. I hadn't even seen them but he did and left to offer aid. I was impressed by his sight and his willingness to serve even as he was serving someone else. Even now my heart is warmed by his empathy.
I've decided, even though I'm almost 50 as I grow up I want to be like him.
blessings,
@BrianLoging (Twitter)

For more posts, reflections and other writings please visit: http://www.thewannabesaint.com
Burdens –
The fellowship hall which belongs to one of the two churches next to our house had a new roof put on yesterday. As I was doing yard work they were working under the hot sun with no hope of shade. A truck pulled into the parking lot full of shingles and the driver began unloading. After he finished another man grabbed a bundle of shingles, positioned them on his shoulders and carried them up the ladder to the workers on the roof.
Watching this man and the way he handled the shingles and the ladder you might think he would be broad and muscular but actually, he was smallish in size. However, the way expert way he handled the shingles let you know he'd been doing this type of work for a while.
Impressed with his agility and strength I reflected on the burdens that people carry. Mother Teresa once famously said; "I know God says; 'He wouldn't give us more than we could handle.' I just wish he didn't trust me so much."
Size, age, education, talent, and all the accolades the world holds dear doesn't necessarily equal great faith or perseverance. It's the elderly woman we pass in the grocery store, the young man with the earring in his nose,  the middle age woman with a tear in her eye, the man holding the door open for strangers, who carry burdens too heavy for most of us.
They are able to do this not because they are stronger but have been doing it longer.
blessings,
@BrianLoging (Twitter)
thewannabesaint.com