Blog Archives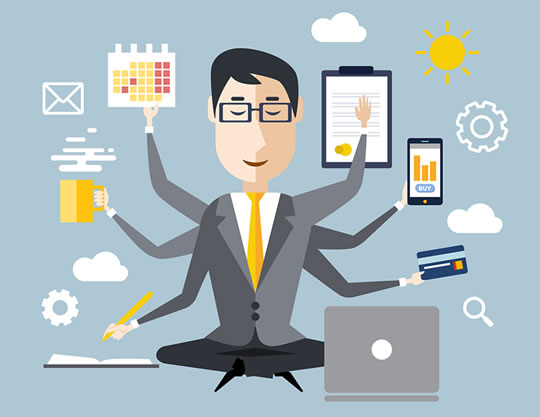 Distraction –
I watched a video today about distraction. It explained how the brain can become accustomed to being unfocused and our inability to change it back. The presenter gave the example of someone having a cellphone in their hand, laying on their desk, next to their plate at a restaurant, or pulling it out of a pocket or purse during a conversation. At this moment the person with whom they are conversing or meeting with realizes they are not the most important person or thing in the room. The cellphone says to the other; "Someone may call who's more important than you. Something might 'ding' indicating a happening that's more important than you." It also impacts the person who has the phone because now they have to look at the screen, see any notifications, continue to check for changes and updates.
I was talking with a group today and part of the session was on; "Listening more than you speak." I used the adage; "You have two ears and one mouth so you can listen twice as much as you speak." We spoke about respect and giving the person you are interacting with your eyes, ears, and mind. Focusing on the other when we are talking, engaging, communicating, connecting, experiencing each other is vital for all participants. When we are made to feel like we one of the many tasks a person has that day we lose our focus and become distracted by their distractions.
blessings,
@BrianLoging (Twitter)
thewannabesaint.com
Soul Alive –
Outside, under our two sheds and front porch are families of rabbits. I see them when I let out the dog, who's too old to chase them anymore, when I drive the truck into the driveway, when I sit still long enough and wait for them to emerge from their hiding holes. It excites me. Wildlife has always had this impact on me. I slow down to look at deer on the sides of the highway or in far-off fields. Stare at Falcons and Hawks perched on fence posts or electric poles. Turkeys, skunks, opossum, armadillos, foxes, even cows grab my attention.
I grew up in the suburbs but my parents took us to National Parks as often as the could. We loved camping, canoeing, hiking, exploring. We saw lots of wildlife and even had a few run-ins with Black Bears. I believe this is where my love of nature was born and raised along with the important lessons of treating it gently, basking in its beauty and always leaving a place better than you found it.
Nature, along with other gifts we take for granted each day, bring life to my soul. I can't imagine not being excited, filled with joy, while experiencing it.
blessings,
@BrianLoging (Twitter)
thewannabesaint.com
This morning I had a lecture to give in Nashville. I left early, as usual, because I'd rather be an hour early than a minute late. The interstates and bi-ways were filled with cars, trucks and semis. Traffic moved slowly in spots, too many traffic lights, lots of stopping, going, waiting, merging, until I finally arrived at the conference.
When it was over I once again turned on the handy-dandy GPS on my phone and noticed it offered me a different way than the one I had taken this morning. It indicated the Natchez Trace was only a few miles from my location. I decided to take this route. Exiting onto it I was at first dismayed when I noticed the speed limit was only 40 MPH! This was too slow when other routes would've let me go 70 MPH! "This is going to take forever." I sighed. However, there was very little traffic and the drive was incredibly beautiful. There was no switching lanes, no bumper to bumper, only trees with a myriad of colorful blooms. It didn't take long to get used to the slow and steady pace of the highway or to decide this is the way I'll go tomorrow when I have my next session to give at the conference.
Wisdom teaches us that often it takes experiencing a different way to open our minds and spirits to the better chosen path for our lives.
blessings,
@BrianLoging (Twitter)
thewannabesaint.com