Blog Archives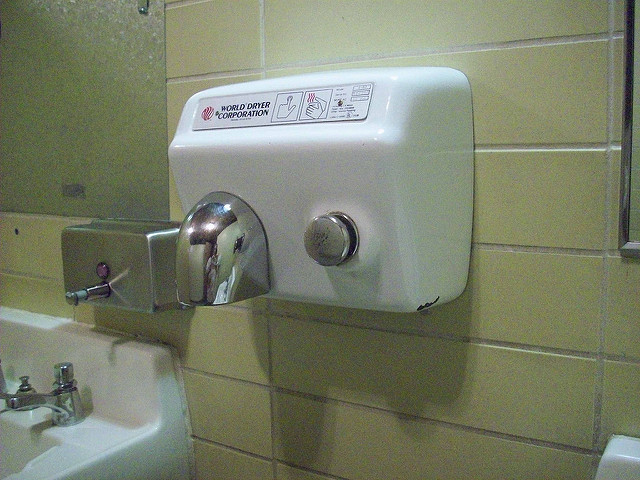 Blow Over –
I have a confession. I don't like air dryers in public restrooms. They either blow too lightly and just move the water further up your arm or they're so powerful they make the skin on your hands look like ripples on a lake. I would rather have paper towels. They're quicker and paper towels are something you can grip, and apply as much or little pressure as you like. You can get them into the crevices and all sides of your hands. When you finish you crumple them up and throw them away,
Today, at a community baby shower in Coffee county, Tennessee, there were booths and tables all over the local mall. Parents, expectant parents and anyone else could discover a lot of information and hands on experience from family experts. Every booth or table had free giveaways. Our table had books and free book bags for families if you listened to my "speech" to help dads understand the importance of reading and being involved in the education of their children.
Each of the community and faith-based organizations were there to help. They allowed parents to know the help and support that was available in the community. The baby shower itself was like a blower in a bathroom covering a lot of things but to get the full coverage, the assistance a family might require, a follow-up would be needed. An opportunity for the organization to get more than a name and contact information. A chance for the family to see the organization in action.
Wisdom teaches us that we must be careful not just to "blow over" each other with banal gestures of friendliness but rather to connect with others in a deep way. Our relationships are not to be a mile wide and an inch deep.
For more posts, reflections and other readings, please visit: http://www.thewannabesaint.com
blessings,
@BrianLoging (Twitter)

Surfing or Drowning –
I just finished reading an article from seven years ago today about a father and son who were killed by a drunk driver. The mom shared it on social media and the heartache is still present and the wound raw. I can't imagine the pain. I knew the father a little. He was in our church's youth group. He was a few years older than me but always seemed cool. He was an athlete. He ran, biked, swam, and surfed. The morning dad and son were killed they were training for a triathlon. The father was named after his father and the son carried on the tradition. He was the III.
How do you have hope in the midst of such loss? How do you not drown in sorrow? How do you not get lost in such darkness? I don't think there's an easy answer. Quips and quotes don't begin to address the brokenness and reveal our lack of intimacy with death. We do everything we can to avoid it. Most of us try to prolong our lives by any means necessary. When death finally does come we are quick to make the arrangements, organize a memorial or funeral service and push past it as fast as possible. But even then, death finds a way to corner us, trap us, confront us. After the hustle and bustle of meals, flowers, sympathy cards, and services we find ourselves alone when death, misery, mourning, comes calling.
Experts tell us that when we are caught in a riptide to not fight the current or it will surely drown its victim. Let it grab you and then slowly, moving parallel to the shore, slip from its grip. I think this is how we deal with the loss of those we love. There's no escaping and fighting and refusing to acknowledge its power end in certain defeat. To allow it take hold, scare us, shake our faith, sweep our "normal" life away, but not giving up is the key. Slowly our strength returns, we regain our bearings, we slip from its grip, rise above the waters and live.
blessings,
@BrianLoging (Twitter)
thewannabesaint.com