Blog Archives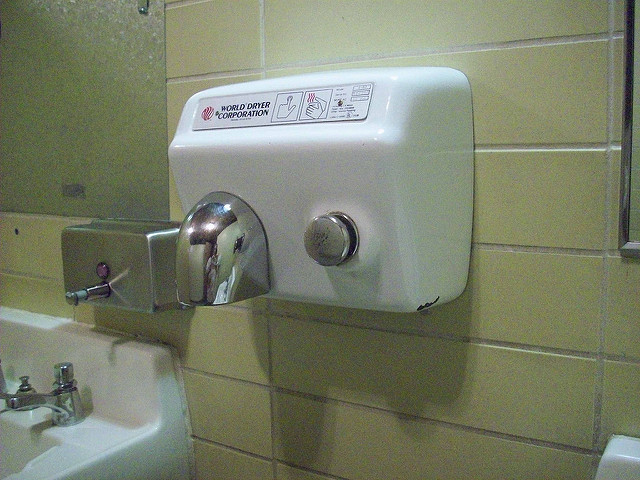 Blow Over –
I have a confession. I don't like air dryers in public restrooms. They either blow too lightly and just move the water further up your arm or they're so powerful they make the skin on your hands look like ripples on a lake. I would rather have paper towels. They're quicker and paper towels are something you can grip, and apply as much or little pressure as you like. You can get them into the crevices and all sides of your hands. When you finish you crumple them up and throw them away,
Today, at a community baby shower in Coffee county, Tennessee, there were booths and tables all over the local mall. Parents, expectant parents and anyone else could discover a lot of information and hands on experience from family experts. Every booth or table had free giveaways. Our table had books and free book bags for families if you listened to my "speech" to help dads understand the importance of reading and being involved in the education of their children.
Each of the community and faith-based organizations were there to help. They allowed parents to know the help and support that was available in the community. The baby shower itself was like a blower in a bathroom covering a lot of things but to get the full coverage, the assistance a family might require, a follow-up would be needed. An opportunity for the organization to get more than a name and contact information. A chance for the family to see the organization in action.
Wisdom teaches us that we must be careful not just to "blow over" each other with banal gestures of friendliness but rather to connect with others in a deep way. Our relationships are not to be a mile wide and an inch deep.
For more posts, reflections and other readings, please visit: http://www.thewannabesaint.com
blessings,
@BrianLoging (Twitter)

On Demand –
This afternoon I had a follow-up appointment at the doctor's office. They needed to do a routine check-up and wanted a deposit. I had figured as much so I made sure not to leave my deposit at home before I left. I went to the restroom, readied the bottle and…nothing. No matter how much I concentrated there just wasn't anything that was going to happen. After several minutes I meekly came out of the lavatory and explained the situation to the nurse. She then sent me to the staff vampire who had no such trouble sticking me with a big needle and taking my second deposit by force. I now have a cotton ball and medical tape covering a hole in my arm.
We live in an; "On Demand" world. We get and expect things instantaneously. The problem is sometimes life doesn't work that way. We may demand expediency but delay and obstruction is what we're given. If we decide to take what we need to wait on by force pain is often the what we receive instead of what we desire.
It does us good to wait, to not get what we want, to be told; "No!" It reminds us we aren't all-powerful, possess full control, aren't as able as we'd like to believe. Wisdom, and the lessons it uses in everyday life remind us who we are, who we aren't and how to be at peace with both.
blessings,
@BrianLoging (Twitter)
thewannabesaint.com