Blog Archives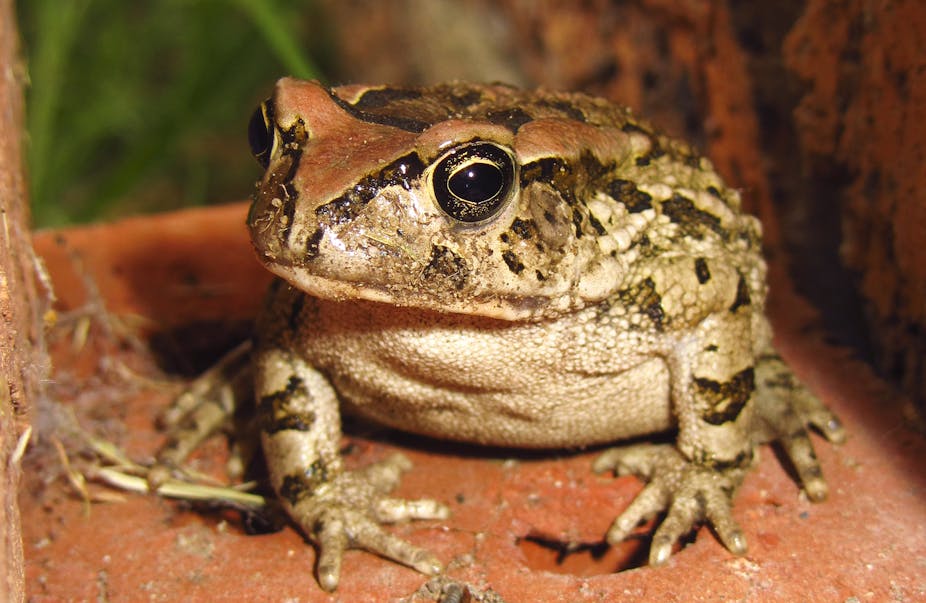 Jumping –
This morning I set out early cutting and weed eating the grass. There was rain in the forecast and temperatures getting into the nineties. Used the riding mower without any trouble, push mowed around hard to reach areas and then retrieved the weed eater and noticed it needed extra string. On a shelf, in my workshop, is where I keep it and finding it I reached down to get it when something moved and jumped toward me. I had my sunglasses on and couldn't see well but when it jumped I jumped! It landed on the ground and I realized it was a frog. I don't know how he got up that high but he survived the fall and hopped away. "Whew!" as I exhaled and finished up the yard work without any further excitement.
As I carried the weed eater I thought about life and how the unexpected keeps us on our toes. Whether it's something silly like a nimble reptile or more serious events which change our lives forever we never know what's around life's next corner. Being aware, adaptable, accepting are ways we can adjust to whatever surprise that jumps on life's path.
blessings,
@BrianLoging (Twitter)
thewannabesaint.com
Mind Made Up –
Today is April 5th. I mowed my grass today because springtime makes things grow. Usually, I mow grass on Friday or Saturday. The reason I mowed today is that rain is in the forecast tomorrow and it might snow on Saturday. Snow. Did I mention we're in the month of April?
The weather cannot make up its mind. My mind has been made up. I'm ready for spring, all of it. Not a little, not touch and go, not warm one day and cold the next, sunny and then snow. The problem is my mind made up doesn't impact the weather or the seasons. I don't have that kind of power. I can be frustrated that I mowed grass in jacket and toboggan today. I can be wary of cool breezes and cold noses. However, my wariness doesn't change things either. Sigh.
So, I accept what I cannot change, understand the finiteness of humankind and remember that gaining wisdom begins with humility.
blessings,
@BrianLoging (Twitter)
thewannabesaint.com
In the Heart –
Earlier this week a friend called and during our conversation, she mentioned the weather forecast called for beautiful weather now and the foreseeable future. I explained it was overcast in Tennessee and rain was expected the next several days. The conversation then turned to something she needed to talk about and as I listened it dawned on me that my outside weather was cloudy and rainy and this mirrored her inside on a certain subject.
I hoped my advice helped, at least in part, to help the clouds to dissipate and for her inside and outside to match. The experience was a reminder that we carry seasons, weather in our souls. There are times and places where things are clear, warm, light, easy. There are others where our spirits are dark, overcast, dreary and difficult. Wisdom helps us monitor, adjust, and accept our inside forecast. We change what we have the power to and trust that even the worst of our inside days do not last forever.
blessings,
@BrianLoging (Twitter)
thewannabesaint.com