Blog Archives
Sharp –
This morning the pastor began his sermon by quoting my favorite Psalm;
"Be still and know that I am God." Psalm 46:10
He had my attention. Then the reverend told the story of a logger challenging another to a contest of chopping down trees. "The one with the most chopped wood at the end is the winner." The challenged accepted and they met the following morning at dawn. The challenger yelled; "Go!" and began swinging his axe with all his might and at great speed. The challenged swung his axe at a steady, but slower, rate. The challenger went as hard as he could all morning, ate a short lunch, and then resumed his feverish pace until the sunset. He knew he had won. How could he not? His speed, strength, and stamina were unmatched by the challenged. In fact, during the day, when he'd stop to wipe his brow, it seemed every time he looked the other logger was sitting down and resting. However, when both men looked at the two piles the challenger was flabbergasted and admitted his opponent's pile of wood was bigger than his. "How could that be?" he asked. "I worked longer, stronger and faster!" "True,' said the winner; 'but when I rested I was sharpening my axe."
A simple but important lesson. Sometimes we are so fixated on "what we have to do!" that we forget to rest. We are overworked and overwhelmed. What we need is rest. Rest restores the body, mind, and spirit. In our culture, resting is frowned upon. This is because we've forgotten the difference between being at rest and being lazy.
blessings,
@BrianLoging (Twitter)
thewannabesaint.com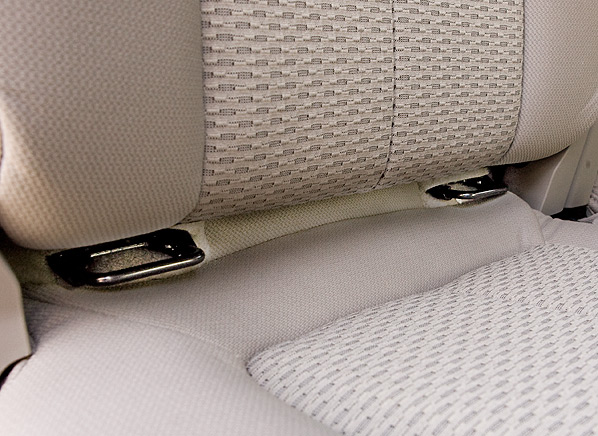 Anchors –
Today I participated in a class which is teaching those attending about the importance of car seats. It is an in-depth look at this important safety product. One wouldn't think there's a lot to know about car seats and how to put them in correctly but one would be wrong. My brain was frazzled with terms, mechanical processes and the different laws and rules. One of the things I learned is that there are hidden latches and anchors on many vehicles which car seats are to be attached to for them to be as safe and secure as possible. Even if you can't see the anchors there are symbols and signs to alert you of their presence.
After the class dismissed today I began reflecting on the "anchors" in our lives. Often when life turns upside down, runs into trouble, leaves us stranded and lost we can feel discombobulated and adrift in unfamiliar places. In these moments and seasons, we need people and truths upon which we can anchor our life. This wisdom, family, and friends keep us grounded, help us remember what's important and not forget that which makes life worth living.
blessings,
@BrianLoging (Twitter)
thewannabesaint.com
Unrepeatable Miracle –
I think we forget how amazing the truth that we exist. On some plane of reality, we are present. A one of a kind, never happened before, not to be repeated miracle of life.
I have been watching an unsolved mystery documentary series and a few episodes deal with the proof, or lack thereof, of aliens. I don't believe in aliens. I understand my non-belief does not negate their existence but the more I read about science and the odds of the right planet being formed, at the right time, with the right basic building blocks of life, the critical, tenuous stages of evolution, that have made us possible, the more convinced I become we are indeed a miracle. Every one of us.
With this limited understanding and unending quest for wisdom and truth, we approach each day, hour, moment. Too often we treat our lives with disregard. "Tomorrow is a new day. I will take care of this tomorrow. I will love better, live better, be better, tomorrow." However, in the corners of our minds, in the deepest parts of our spirits, we know tomorrow is not guaranteed. Right now is a miracle and we exist only here.
blessings,
@BrianLoging (Twitter)
thewannabesaint.com
Pressured –
Beth was almost crushed today! It was a fearful moment that neither of us will forget. I had pulled into a gas station, found a pump and began putting gas in the car. Beth was getting out of the car when an elderly man began backing up his truck. I don't know if he ever saw the car but he backed up jamming his trailer hitch into the car and squeezing the door on Beth! I was yelling; "WHOA! WHOA! WHOA!" to no avail. Beth was waving her arms but the man wasn't stopping. Finally, he put the car in drive and pulled off. No stopping, no explaining, no acknowledgment he never did anything. I was attending to Beth whose legs are bruised and, of much less significance, to how much of a dent he put in the car door. Thankfully Beth is okay. She's put ice packs on her legs and took some pain meds.
Awareness. Without it people are left fearful, hurting and often in disbelief.
blessings,
@BrianLoging (Twitter)
thewannabesaint.com
Tender Touch –
I washed a friend's hair today. That's a sentence most people don't type often. It was an interesting experience. Washing my hair isn't nearly as exciting. I think it's because I don't have much hair but also because I do it almost every day. I know how hot I like the water, the amount of shampoo I need, the best way to move my hands and arms so I can do a good and quick job, the pressure it takes to get my head and hair clean but not so hard I hurt myself. When washing another's hair you aren't sure about any of these things so you are more hesitant, you listen to their instructions intently, careful you are cleaning their head and hair but not scrubbing their scalp off! I did a decent job, spilling some water on their shirt, needed more shampoo because they actually have hair, but overall they were a satisfied client.
Human interaction comes in all shapes and sizes. We connect with each other in a variety of ways. Hopefully, we come out the better for it afterward. Often we take these joinings for granted. We interact with each other and forget how important these linkings are to who and what we are and become. It's a delicate dance to make sure we don't violate each other's space and move together allowing each one to lead and follow, instruct and listen, b secure enough in the relationship to simply be or change entirely.
blessings,
@BrianLoging (Twitter)
thewannabesaint.com
Extra –
At a health council meeting today a speaker gave a presentation on going the extra mile. She asked; "Where did this saying come from?" I thought for sure someone would answer but no one did so finally I replied; "Jesus." She smiled and moved on with her talk. She explained in the time of the Roman Empire there was a rule that if a soldier or other important dignitary asked you to help carry some of their weaponry or baggage you were obligated to carry it one mile. Jesus, however, in Matthew chapter 5, said; "If someone has you carry their stuff one mile go ahead and make it two." The speaker continued; "The first mile is obligation the second mile is voluntary. It's the second-mile people remember. When you move beyond your comfort zone, when you give more than what you can afford to, do more than you were asked or expected, offer kindness, grace, and love abundantly, extravagantly."
As I reflected on her presentation it was a good reminder that what the world expects and usually gets is the minimum, the essentials. When someone digs deeper, cares greatly, meets the greatest of needs, it matters and stays with the one helped and the one helping.
"I've learned that people will forget what you said, people will forget what you did, but people will never forget how you made them feel." #MayaAngelou
blessings,
@BrianLoging (Twitter)
thewannabesaint.com
Excuse Me –
Someone asked me today; "Who's your favorite killer?" I did a double take and asked in return; "My favorite what?" "Color,' came the response, 'favorite color?" "Oh!, blue," I said. I was told I needed to work on my Tennessean listening skills.
It was a good laugh at my expense and a good reminder about listening. Each of us come from a unique background. We often forget that when we are speaking and listening to someone. People speak using words we don't use, wouldn't use, aren't sure how to use. Folks speak with biases, colored by experiences, influenced by generational cycles of positive and negative cultural, religious and familial understandings.
This is why it is so important to listen with our whole being, not casually while we mess with our phones, distract ourselves with "more important" things or not honor the person who is speaking with mindfulness and focus.
Listening is a sacred gift we can give one another.
blessings,
@BrianLoging (Twitter)
thewannabesaint.com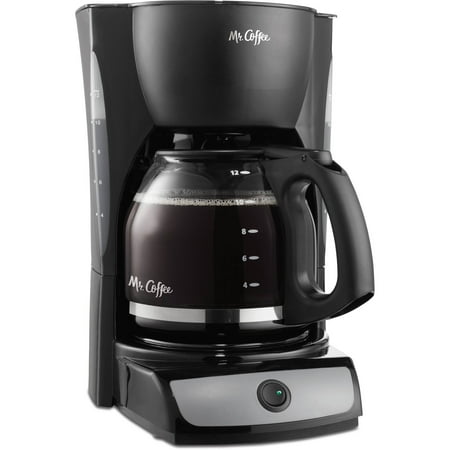 Aging –
I think I am getting old.
This morning I woke up and is my custom headed to the kitchen to put on a pot of coffee. I pulled out a filter, placed the proper amount of coffee grounds into it, put it back into the holder and turned on the coffee maker. I then walked out of the kitchen, did a few other things, walked back in and noticed there was no coffee in the maker. Why? Oh wait, I forgot to add the water.
Yesterday, I was doing some yard work which included mowing. I started the mower, began riding over the grass and after a few rounds looked down and realized I hadn't engaged the blades. Basically, I'd just been taking a ride around the yard.
As a man in his mid 40's I hope I have a few more years before I can blame aging for my forgetfulness but getting older is a part of the transience of life. It happens every day whether we can see it or not, acknowledge it or not, accept it or not.
"As a parent has compassion on their children, so the Lord has compassion on those who love him; for he knows how we are formed, he remembers that we are dust. The life of a human is like grass, they flourish like a flower of the field; 16 the wind blows over it and it is gone, and its place remembers it no more."
The Book of Psalms 103
Remembering our frailty and shortness of life is not a reason to despair but to celebrate every moment and breath knowing it could be our last.
blessings,
@BrianLoging (Twitter)
thewannabesaint.com
Unforgiven –
Someone asked me this week; "What if they never ask for forgiveness? What if it's beyond them? What if they don't believe they need forgiveness? How can I move on? How do I get rid of this burden if they never take it from me?" I've been there. We've all been there. That place where forgiveness seems to the be the only balm which would heal our wounds. Forgiveness is a tricky thing. We often believe it's a one time,
Forgiveness is a tricky thing. We often believe it's a one time, magical incantation of words which, uttered from the offending party, will make us feel better, forget the dastardly deed done to us, and move on with life. However, forgiveness, real forgiveness, is a journey and though our desire may be for the offending other to admit their role, their sin, their purposeful hurting of us, there is never a guarantee it will happen.
We must decide if we are going to wait, stuck on the side of the path, waiting for the apology that may never come. We can strand ourselves or decide to walk the path with the burden of unforgiveness. There will come a time, several of them, when we will either choose to continue carrying the heavy load or drop it and realize forgiveness never starts with the other. It always comes from inside where love, grace, and kindness reside.
blessings,
@BrianLoging (Twitter)
thewannabesaint.com
This morning I was in a hurry! I don't like being late. I'd rather be one hour early than one minute late to an appointment. I grabbed my keys, wallet, pen, wedding ring and phone as I rushed out the door. Shoving varying items in available pockets I opened the door to the truck and tossed my wallet onto the passenger seat with the intention of placing it in my back pocket when I arrived at my destination. However, when I pulled into a parking space my mind was elsewhere and I left my wallet in a prominent, highly visible spot on the front seat. I never even thought about it until I finished my meeting, came back out to the truck, opened the door and spied it lying there waiting to be seen by anyone and possibly stolen. "Whew!"
In life we often leave what's important behind as we rush to and fro. There are schedules to keep, people to meet, places to go and it seems our life is lived in fast forward. It takes discipline and awareness to make sure what's important doesn't get left behind but is remembered and treasured.
"For what will it profit a man if he gains the whole world and forfeits his soul? Or what shall a man give in return for his soul?" -the Master
blessings,
@BrianLoging (Twitter)
http://www.thewannabesaint.com