Blog Archives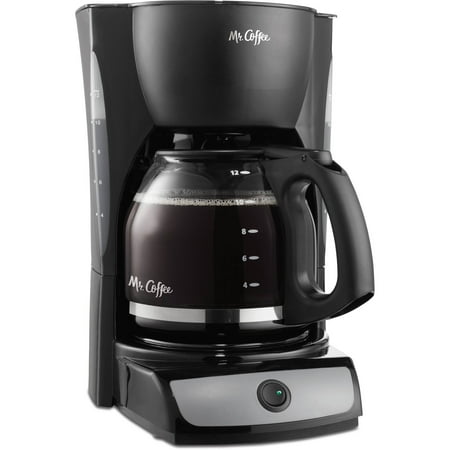 Aging –
I think I am getting old.
This morning I woke up and is my custom headed to the kitchen to put on a pot of coffee. I pulled out a filter, placed the proper amount of coffee grounds into it, put it back into the holder and turned on the coffee maker. I then walked out of the kitchen, did a few other things, walked back in and noticed there was no coffee in the maker. Why? Oh wait, I forgot to add the water.
Yesterday, I was doing some yard work which included mowing. I started the mower, began riding over the grass and after a few rounds looked down and realized I hadn't engaged the blades. Basically, I'd just been taking a ride around the yard.
As a man in his mid 40's I hope I have a few more years before I can blame aging for my forgetfulness but getting older is a part of the transience of life. It happens every day whether we can see it or not, acknowledge it or not, accept it or not.
"As a parent has compassion on their children, so the Lord has compassion on those who love him; for he knows how we are formed, he remembers that we are dust. The life of a human is like grass, they flourish like a flower of the field; 16 the wind blows over it and it is gone, and its place remembers it no more."
The Book of Psalms 103
Remembering our frailty and shortness of life is not a reason to despair but to celebrate every moment and breath knowing it could be our last.
blessings,
@BrianLoging (Twitter)
thewannabesaint.com
Unforgiven –
Someone asked me this week; "What if they never ask for forgiveness? What if it's beyond them? What if they don't believe they need forgiveness? How can I move on? How do I get rid of this burden if they never take it from me?" I've been there. We've all been there. That place where forgiveness seems to the be the only balm which would heal our wounds. Forgiveness is a tricky thing. We often believe it's a one time,
Forgiveness is a tricky thing. We often believe it's a one time, magical incantation of words which, uttered from the offending party, will make us feel better, forget the dastardly deed done to us, and move on with life. However, forgiveness, real forgiveness, is a journey and though our desire may be for the offending other to admit their role, their sin, their purposeful hurting of us, there is never a guarantee it will happen.
We must decide if we are going to wait, stuck on the side of the path, waiting for the apology that may never come. We can strand ourselves or decide to walk the path with the burden of unforgiveness. There will come a time, several of them, when we will either choose to continue carrying the heavy load or drop it and realize forgiveness never starts with the other. It always comes from inside where love, grace, and kindness reside.
blessings,
@BrianLoging (Twitter)
thewannabesaint.com
This morning I was in a hurry! I don't like being late. I'd rather be one hour early than one minute late to an appointment. I grabbed my keys, wallet, pen, wedding ring and phone as I rushed out the door. Shoving varying items in available pockets I opened the door to the truck and tossed my wallet onto the passenger seat with the intention of placing it in my back pocket when I arrived at my destination. However, when I pulled into a parking space my mind was elsewhere and I left my wallet in a prominent, highly visible spot on the front seat. I never even thought about it until I finished my meeting, came back out to the truck, opened the door and spied it lying there waiting to be seen by anyone and possibly stolen. "Whew!"
In life we often leave what's important behind as we rush to and fro. There are schedules to keep, people to meet, places to go and it seems our life is lived in fast forward. It takes discipline and awareness to make sure what's important doesn't get left behind but is remembered and treasured.
"For what will it profit a man if he gains the whole world and forfeits his soul? Or what shall a man give in return for his soul?" -the Master
blessings,
@BrianLoging (Twitter)
http://www.thewannabesaint.com