Blog Archives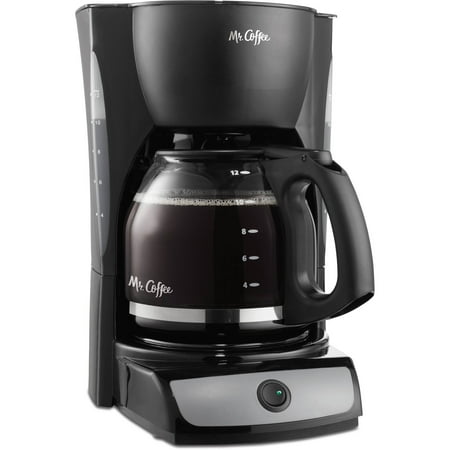 Aging –
I think I am getting old.
This morning I woke up and is my custom headed to the kitchen to put on a pot of coffee. I pulled out a filter, placed the proper amount of coffee grounds into it, put it back into the holder and turned on the coffee maker. I then walked out of the kitchen, did a few other things, walked back in and noticed there was no coffee in the maker. Why? Oh wait, I forgot to add the water.
Yesterday, I was doing some yard work which included mowing. I started the mower, began riding over the grass and after a few rounds looked down and realized I hadn't engaged the blades. Basically, I'd just been taking a ride around the yard.
As a man in his mid 40's I hope I have a few more years before I can blame aging for my forgetfulness but getting older is a part of the transience of life. It happens every day whether we can see it or not, acknowledge it or not, accept it or not.
"As a parent has compassion on their children, so the Lord has compassion on those who love him; for he knows how we are formed, he remembers that we are dust. The life of a human is like grass, they flourish like a flower of the field; 16 the wind blows over it and it is gone, and its place remembers it no more."
The Book of Psalms 103
Remembering our frailty and shortness of life is not a reason to despair but to celebrate every moment and breath knowing it could be our last.
blessings,
@BrianLoging (Twitter)
thewannabesaint.com
Stench of Death –
Earlier this week we had a visitor. I was getting ready for bed and was walking into the kitchen for something to drink. As I did a little furry rodent ran in front of me. I chased it into the reading room but by the time I flipped the light switch on it had vanished. Usually, mice aren't a problem as the days get warmer and we've had an unusually warm winter so they've been few and far between. I set up a couple of traps and waited.
To my surprise, I didn't catch one but four of them in less than 24 hours. Now, 5 days later, there's no sign of mice anywhere.  To dispose of them I used plastic store bags, tying them as air tight as I could get them and threw it into the kitchen waste basket. We've had a busy week and the trash can didn't fill up as fast as it usually does. I forgot about the mice until we got back home from church today and there was a stench, a smell that made our noses crinkle and our eyes water. It was then I remembered the deceased creatures in our trash. I took the bag outside, sprayed Lysol in the can, replaced the bag and lit a scented candle.
It was a smelly and good lesson on dead things in our life. Whether it's a relationship, a job, a habit, a hurt or a hangup if we don't take care of things which will bring death to our physical, emotional or spiritual lives we will end with a stench surrounding us. Through self-awareness and spiritual guidance, we can identify the decay, clean it out of our lives and not be haunted any longer.
blessings,
@BrianLoging (Twitter)
thewannabesaint.com
Yesterday, on my way back to Columbia, TN from Bedford county, I passed a cable laying company and noticed a large empty wooden spool. I pulled into the business' parking lot, walked in and asked if they would sell, or even better, give it to me. The owner was willing to part with it at no cost and helped me load it into the back of my truck. There were already some other building materials in the bed so we positioned it on top and I tied it down. However, because of the other materials the tailgate was lowered and the spool couldn't be turned sideways. I am fairly confident in making a knot that'll stay secure but I kept a close eye on the big wooden spool all the way home. There were two fears; one that it would roll out the back and into another vehicle, two that it would roll forward and break out my back window. Slowly navigating the back hills to my home I held my breath on every incline and decline, turn and stop. Finally, I pulled into the driveway and exhaled! "Whew!" I gathered my work things from the crew cab and started to go inside. I walked around the truck and to my surprise and amusement I spied the chrome metal toolbox that's attached to the bed of the truck just below the back window. I've owned my vehicle for almost a year and a half and have used this toolbox many times but today completely forgot it was there. The back window was never in danger of being broken because this forgotten protector would've stopped it from getting that close.
My worry was that my knot, my ability, my attempt to keep myself and others from pain and loss wasn't enough. I was so concerned and focused on this obstacle of potential destruction I never considered there was something else stronger, sturdier, in place to keep me from harm. Looking through my rear-view mirror I only saw the spool, never the toolbox.
It was a needed reminder that our focus determines our state of mind, emotions and overall well being. When our vision is obscured because of forgetfulness or refusal to look at other things our minds, bodies and spirits are tied in knots, our energy strapped, living itself becomes a labor. However, when we remember our protector, even though unseen, is keeping us safe we are able to let go and trust even in the most anxious and stress filled circumstances.
blessings,
@BrianLoging (Twitter)
http://www.thewannabesaint.com