Blog Archives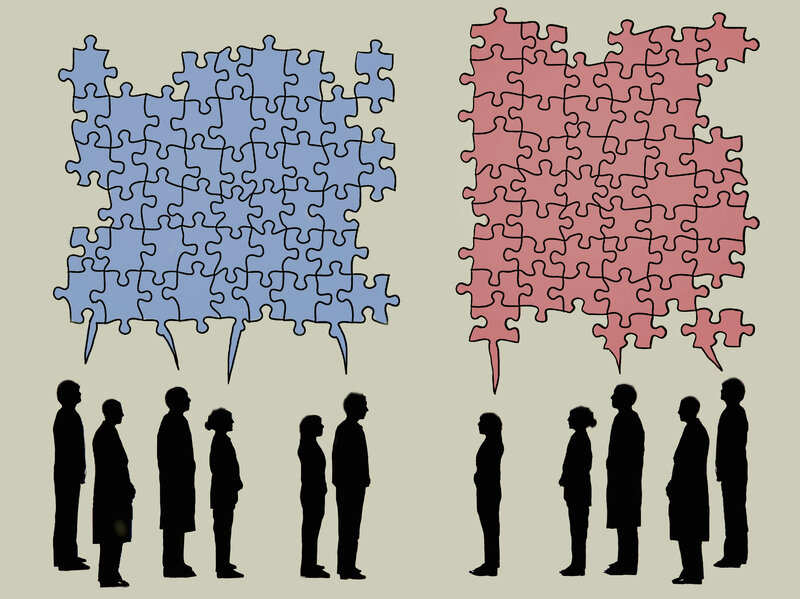 Tribalism –
It is incredibly easy to start an argument these days. Declare your allegiance to a political party, voice your opinion on an issue, talk about who you voted for or why you didn't vote for the other person, accuse someone of not caring because they don't share the same convictions you do.
I am amazed, but not really, how terribly divided our world, nations, states, communities and even our families are over matters of the mind and heart. We are so quick to pick a fight, defend our position, be suspect of anyone and everyone.
I was reflecting today over what it will take to bring us back together again. Then I wondered if we had ever, truly, been together. Maybe all the hate and vitriol had been under the surface all along and we couldn't keep it hidden any longer. I don't like thinking that way. I'd rather believe we, humanity, are going through a rough spot and, in time, something deeper will bring us back together. To be honest I don't have much hope in what's deeper being what's better. Throughout human history we have hated, warred, fought against, killed and used one another to further our own goals with little thought of how it impacts the other.
Wisdom teaches humility first. Serving, helping, putting our neighbor (hint: everyone's our neighbor, including our "enemies") and their needs above our own. It doesn't seem likely to happen soon, if ever, but it starts with the choice to love, be kind, refusing to see the other as separate, apart from us. We are human. If we could only find our purpose, our "being".
For more reflections, posts, and other writings, please visit: http://www.thewannabesaint.com
blessings,
@BrianLoging
In Memory of –
This is a strange holiday for me. It's not strange in the sense that I don't understand it or think it necessary but strange because I did not serve in the armed services nor lost a loved one while in military service. I don't know what it's like to charge up a hill with my unit, share foxholes with people who I depend on for my life, find the courage to carry out orders that put my life and others in danger and know not everyone is coming back from the mission. I don't know what it is to get a knock on my door, a phone call, by servicemen or women to inform me a loved is not returning home. I can't imagine the pain, heartache, loss, or pride that comes with Memorial Day.
I once served on a staff with a war veteran and we liked to talk politics, history, and war. He had seen action in the military while I sat in the safety of a university classroom. We'd have conversations about the justifications of war. I'd voice my opinion that Christians should follow Jesus' example and be pacifists, opposed to all violence and then he'd tell me when and why I was wrong. I didn't agree with everything he said about the military, nation-building, and protection but I was also humbled and silent as he spoke. I understood that he had served, put his life on the line for us to disagree and still be friends, still call ourselves by the same name; Americans.
"The brave men, living and dead, who struggled here, have consecrated it, far above our poor power to add or detract. The world will little note, nor long remember what we say here, but it can never forget what they did here. It is for us the living, rather, to be dedicated here to the unfinished work which they who fought here have thus far so nobly advanced. It is rather for us to be here dedicated to the great task remaining before us — that from these honored dead we take increased devotion to that cause for which they gave the last full measure of devotion — that we here highly resolve that these dead shall not have died in vain — that this nation, under God, shall have a new birth of freedom — and that government of the people, by the people, for the people, shall not perish from the earth."
#AbrahamLincoln #GettysburgAdress
Blessings & Thank you,
@BrianLoging (Twitter)
thewannabesaint.com
Putting Feet to Your Faith –
This morning, in worship service, when one of the staff members went up on stage and gave the announcements she talked about a missions class. She said; "This class will help you put feet to your faith!"  To my knowledge, this is the first time I heard this phrase or at least the first time it resonated with me. I liked the idea of beliefs and action coexisting, what I think, say and do being in sync.
Later I reacted to a post from someone on Facebook who's having a rough couple of weeks. There has been progressing in the recent past but for some reason, the last month or so battles thought won were being fought again. I replied to her post; "I understand and live these "honest and ugly" truths. It's tough, feeling like you have to start over, but I'm reminded by wisdom and therapy that we've grown, have learned/are learning, experienced a new normal and the starting line has been moved. We may not be where we want to be but thankfully are not where we started."
Even when it seems like our journey is two steps forward and three, maybe five, steps back we are making progress. We ask, no plead, for the faith to keep walking, to put feet to our faith.
blessings,
@BrianLoging (Twitter)
thewannabesaint.com