Blog Archives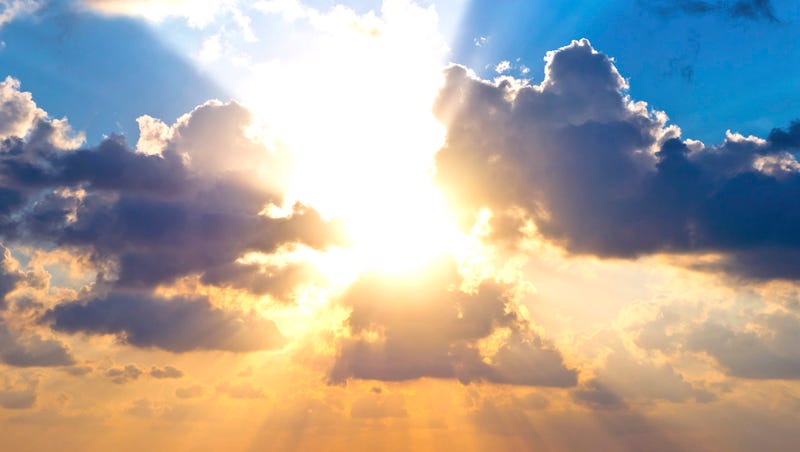 Three Surprises –
In a recent conversation that included a range of topics including heaven, I told a friend what had been said to me many years ago. "There will be three surprises when we get to heaven. People will be surprised who made it. People will be surprised who didn't make it. Lastly, people will be surprised we made it!" It's a humorous yet true statement about the afterlife and Heaven's membership. There will be surprises aplenty so don't be so convinced in your beliefs, ability, and acceptability that you lose the mystery of a God who knows more than you, sees more than you, and is bigger than you can imagine. Heaven mirrors God's nature and love not ours.
Wisdom teaches us that our ways are not God's ways, our thoughts are not God's thoughts. In the Benedictine tradition, we are to keep our; "eyes tilted toward the ground." We are to keep our sin and shortcomings always in front of us. Not as a burden to bear but a constant reminder of God's goodness and a reason to rejoice.
Several years ago I was leading a Bible study and we were talking about God's grace. I made the statement; "Without God, no matter what we said or did, we had no true goodness or love." A man in our group spoke up and asked; "If we don't have anything worth redeeming why does God love us?" "That,' I answered, 'is why they call it grace."
For more posts, reflections, poems, and other writings, please visit:
http://www.thewannabesaint.com
blessings,
@BrianLoging (Twitter)
"The world today tends to be cynical about most things. We have a hard time believing in an enchanted world, a sacred or benevolent universe. Why would we if we see only at the surface level? Everywhere we turn, every time we watch the news, we see suffering. We have become skeptical about God's goodness, humanity's possibilities, and our planet's future. We can't help seeing what is not and are often unable to recognize or appreciate what is. I see this temptation in myself almost every day. I have to pray and wait for a second gaze, a deeper seeing. This is my daily bread." (https://cac.org/category/daily-meditations/) #RichardRohr
The quote above, from Richard Rohr, was part of my devotional reading this morning. I quickly took the phrase; "Second Gaze" to heart. I hadn't heard it before but it is a primary wisdom discipline. It is the understanding that if we only see with our physical sight we will miss the goodness, the light, the continuing blossoming of creation all around us. We will also miss the ways in which we can be a part of creation by loving, acts of kindness, a gentleness of spirit and humility to each person and everything we include in the circle of our lives.
Let us look around us today without the cynicism and negativity which often plagues our sight. May we behold and become a part of the ongoing miracle that is life in all its universal glory.
blessings,
@BrianLoging (Twitter)
thewannabesaint.com