Blog Archives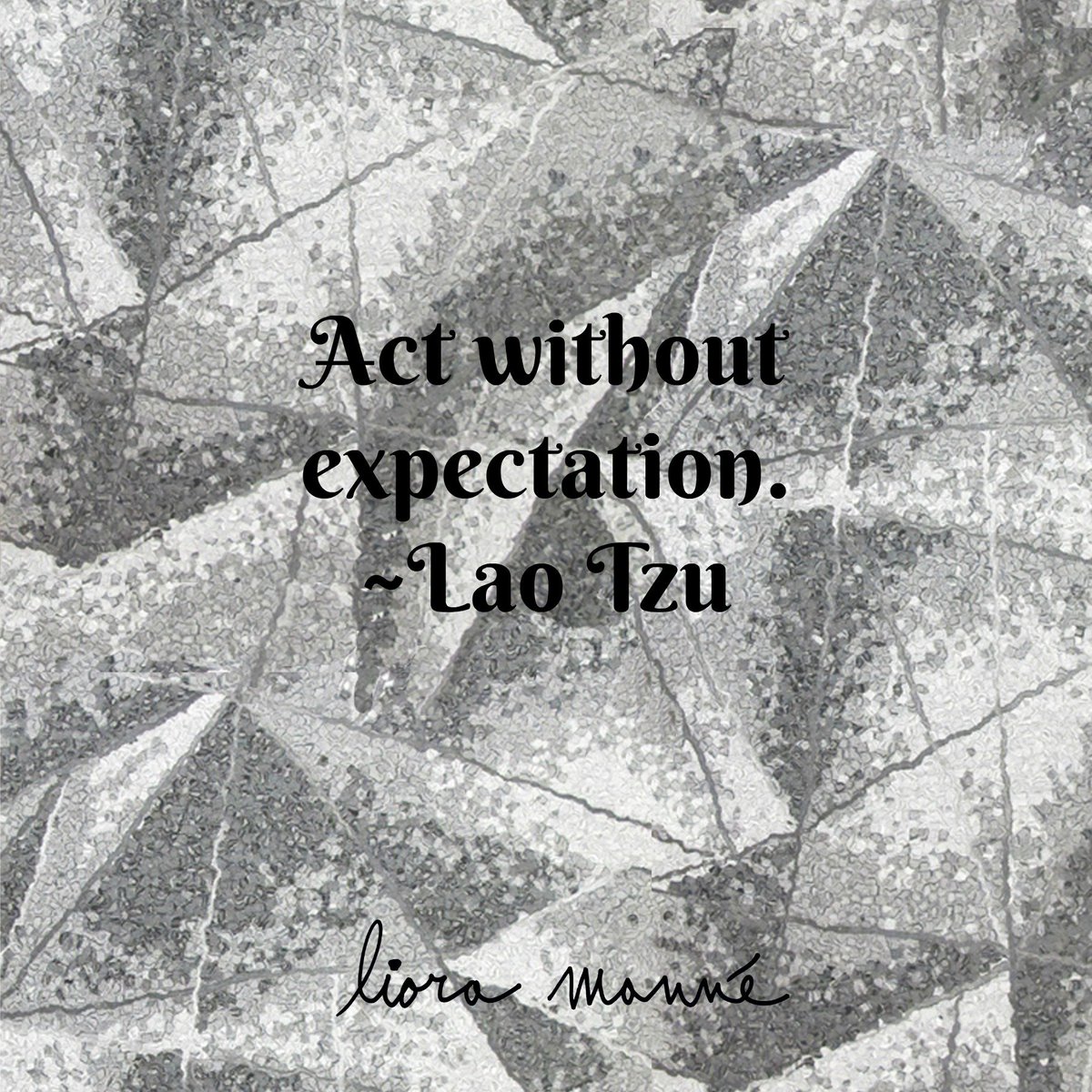 Expecting –
It is so had to do, acting without expecting. Two plus two equals four but life is not mathematics. One action does not necessarily equal an expected result.
Several years ago I was on staff at a large organization and following a particularly long meeting I was among a group of members talking in a hallway. The conversation didn't last long but I said something in passing that hurt the feelings of a fellow staff member. I didn't realize it until that evening when I received a long email about what I had said and done. It took me by complete surprise. I sent an email back immediately apologizing and promising to be more careful with my words and received another email outlining other things I had done that this staff member found irritating and insulting. Again, I apologized and began looking at my words and behavior to see if I could find all of these faults. I didn't agree with everything this staff member wrote but I felt they deserved enough respect from me to pray for greater self-awareness in all my interactions.
This is why expectations can be so dangerous. We may know, or hope we know, our intentions as we develop and cultivate relationships, make our way with others along this path called life. We may not wish to hurt others or offend them. Our life can be about peace and kindness but it may not always be perceived that way. We must purposefully live well but not expect our lives to be beyond questioning. When we make a mistake or someone is hurt by something we have done, even if we believed we acted innocently, we seek forgiveness and restoration so that our lives match the intent of our hearts.
blessings,
@BrianLoging (Twitter)
thewannabesaint.com
Bullets and Breaks – 
I saw my first bullet hole in a human body this week. Well, what it looks like with a thin bandage over it anyway. The leg and the hole belonged to one of the men I teach in my incarcerated father's class. I had noticed last week he was limping and when he came in on Wednesday I asked how he was doing and what had happened. I had no idea the story which would be told.
The tale included drugs, friends pulling guns on one another, a high-speed car chase, resisting arrest, guns on all sides and finally an arrest and a charge of nine felonies. Whew! By the time he finished I was worn out! The most important detail he shared was before everything fell apart, when he was sitting on the couch with a friend and things began to escalate, he said; "If I would've stopped for thirty seconds and thought about what I was doing. If I would have just walked away, none of this would have happened."
Although there was much in his story I couldn't relate to I certainly know the harm of acting in haste, not taking time to think before I said or did something harmful, in the heat of the moment, only to regret it soon after. The difficulty is that once we do anything good, bad, positive, or negative the consequence will follow. We can't take it back. "When we pick up one end of the stick, we pick up the other."
One of the most difficult yet important disciplines wisdom teaches is the; "space in the middle." It is that place between the event, the action and our response, our reaction. Usually the less space we allow the higher possibility of making a bad decision and dealing with the results of our choices.
The young man with the bullet hole in his leg is looking at a long sentence in the state penitentiary. I hope that he, all the students and their teacher will learn and put into practice the lesson of; "the space in between."
blessings,
@BrianLoging
thewannabesaint.com
This morning, Beth and I celebrated Easter Sunday with our brothers and sisters at a small Lutheran church. I have enjoyed being a part of this intimate faith community several times over the last eighteen months. However, this is Easter Sunday and there were many more people than on an average Sunday. We found our seat and soon there were two women who occupied the wooden pew (another reason I like the church) in front of us. It didn't take me long to notice them noticing others who walked in and found a space to sit with their families. A mom, whose hair was the color of a red came in and the two women looked at her and then each other. Another family with two rambunctious kids sat down and the two women again caught each other's eye. Throughout the service they would look at each other and smile a slight grin. I wondered what they were thinking and if their glances signaled judgement, curiosity, or something entirely different.
At the end of the service everyone was invited to the front and receive the communion elements of bread (a symbol of Christ's body) and wine (a symbol of Christ's blood). We were sitting in the back and able to watch as others partook of the Eucharist. Everyone kneeled in front of the cross. All were equal. Moms with red hair, kids who had a hard time sitting for long periods of time, elderly and young, those in their new Easter outfits, those wearing shorts and sweat pants and two women. None were greater or less but all in a position of humility at the feet of the One Master.
blessings,
@BrianLoging (Twitter)
thewannabesaint.com