Blog Archives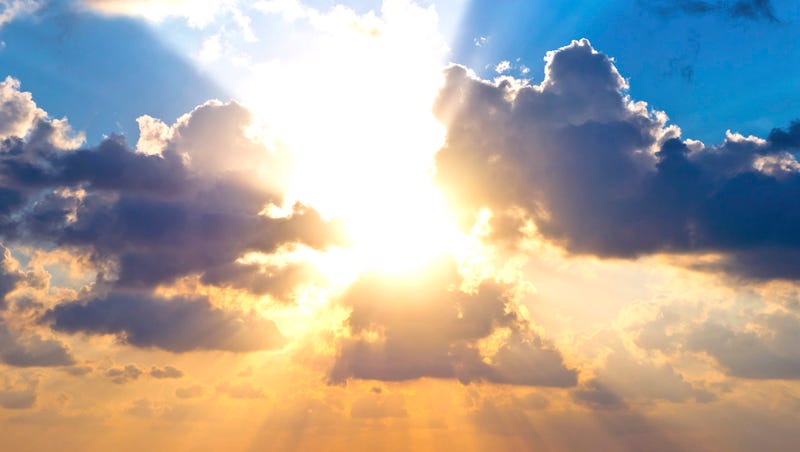 Three Surprises –
In a recent conversation that included a range of topics including heaven, I told a friend what had been said to me many years ago. "There will be three surprises when we get to heaven. People will be surprised who made it. People will be surprised who didn't make it. Lastly, people will be surprised we made it!" It's a humorous yet true statement about the afterlife and Heaven's membership. There will be surprises aplenty so don't be so convinced in your beliefs, ability, and acceptability that you lose the mystery of a God who knows more than you, sees more than you, and is bigger than you can imagine. Heaven mirrors God's nature and love not ours.
Wisdom teaches us that our ways are not God's ways, our thoughts are not God's thoughts. In the Benedictine tradition, we are to keep our; "eyes tilted toward the ground." We are to keep our sin and shortcomings always in front of us. Not as a burden to bear but a constant reminder of God's goodness and a reason to rejoice.
Several years ago I was leading a Bible study and we were talking about God's grace. I made the statement; "Without God, no matter what we said or did, we had no true goodness or love." A man in our group spoke up and asked; "If we don't have anything worth redeeming why does God love us?" "That,' I answered, 'is why they call it grace."
For more posts, reflections, poems, and other writings, please visit:
http://www.thewannabesaint.com
blessings,
@BrianLoging (Twitter)
Don't Resist –
This afternoon I stepped outside and the warmer temperatures wrapped me like a blanket. The sun shone on me and the warm breeze stirred my soul. It's been cold the past few weeks. Only a couple of days ago the ground was covered with snow and ice. Today, there is little snow to be seen and the remnants are being chased away by the balmy weather. The kicker is I didn't have anything to do with the high and low temps, the sun or the clouds filling the sky, the wild difference between now and the near past. All I did was stay warm on the cold days and breathe in the warmth this afternoon.
Life is mostly filled with things we have no control over. We want the ability, the power to make things bend to our will but this is an illusion. If we pursue this type of control our lives will be filled with suffering. The secret to contentment and peace is to allow life to progress at its pace and accept what we think is good and bad, wanted and unwanted, desired and abhorred.
When we are able to practice this discipline we discover the ever-present now is exactly what it needs to be and so are we.
blessings,
@BrianLoging (Twitter)
thewannabesaint.com
Keep Your Feet –
Yesterday we had snow and ice fall in our area. As a result, today's travel by truck and foot has been perilous. I drove extra slow around some of the country back roads that were hills and curvy. At each place I arrived, I carefully exited the truck and made sure my feet were on solid ground and not icy patches before fully placing my weight upon them. I walked slowly, deliberately and kept my feet where I could see them to be sure I didn't slide, fall and hurt myself. This evening when I pulled into the driveway I checked the mail and walking to the house I continued my deliberate pace. Finally, once inside I put on a pair warm PJs and felt I could fully relax.
As I traversed the ice and snow today I remember the wise saying; "Keep your feet beneath you. Don't let them wander off or there's no telling where you will end up." I kept my feet and they led me home.
blessings,
@BrianLoging (Twitter)
thewannabesaint.com