Blog Archives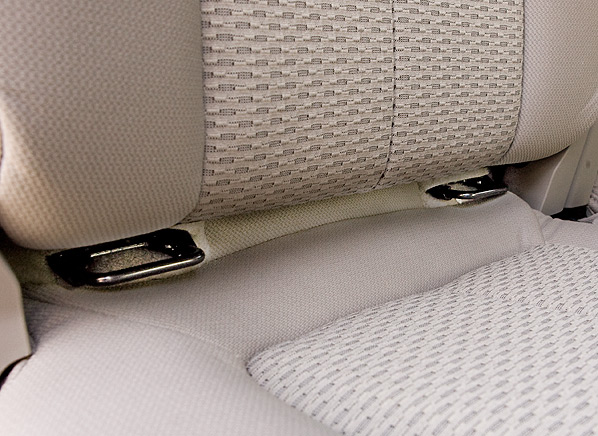 Anchors –
Today I participated in a class which is teaching those attending about the importance of car seats. It is an in-depth look at this important safety product. One wouldn't think there's a lot to know about car seats and how to put them in correctly but one would be wrong. My brain was frazzled with terms, mechanical processes and the different laws and rules. One of the things I learned is that there are hidden latches and anchors on many vehicles which car seats are to be attached to for them to be as safe and secure as possible. Even if you can't see the anchors there are symbols and signs to alert you of their presence.
After the class dismissed today I began reflecting on the "anchors" in our lives. Often when life turns upside down, runs into trouble, leaves us stranded and lost we can feel discombobulated and adrift in unfamiliar places. In these moments and seasons, we need people and truths upon which we can anchor our life. This wisdom, family, and friends keep us grounded, help us remember what's important and not forget that which makes life worth living.
blessings,
@BrianLoging (Twitter)
thewannabesaint.com
Grounded, Simple, Generous, Controlled, Joyful, Present –
The contemplative life isn't hard to understand. Most of the teachings can be learned in a day but they offer a lifetime of wisdom.
A few moments ago I was sitting on the porch basking in the sun. It was wonderful. I had brought my phone with me but not sure why. I laid it down beside me and closed my eyes. It's warm for the month of January. Yesterday it was cloudy and cool but in that present moment of sitting on the porch, the skies were a brilliant blue. Our Siberian Husky was sprawled out on the driveway, not a care in the world. As I embraced the beauty and warmth my attention kept going to the phone. I knew there wasn't anything on it I needed to read or respond to but the fact it was there distracted me.
This is why simplicity is important in the contemplative life. Everything we own, invest our ourselves in, give our passion, energy and time takes a piece of us. The more we have in our lives the less contemplative we are able to be. Letting go of all that is superfluous allows us to focus on what's important while the fluff floats away.
blessings,
@BrianLoging (Twitter)
thewannabesaint.com
dandelion, sitting on a hill
rooted, grounded, in place, until
a mighty force arose and lifted
carried your essence far from home
floating in all directions at once
never letting you settle
dropping and raising
bouncing between stillness and gales
yet in the chaos, swirling turmoil
your beauty decorated the wind
the gift of recognized breezes
making that which could not be seen
now traced over meadows, fields, hills and valley
where you take root again is unknown
until then your untamed spirit
alights upon my shoulder for a glimpse
of what it means to be unleashed
—
bdl 6/4/2016
blessings,
@BrianLoging (Twitter)
thewannabesaint.com