Blog Archives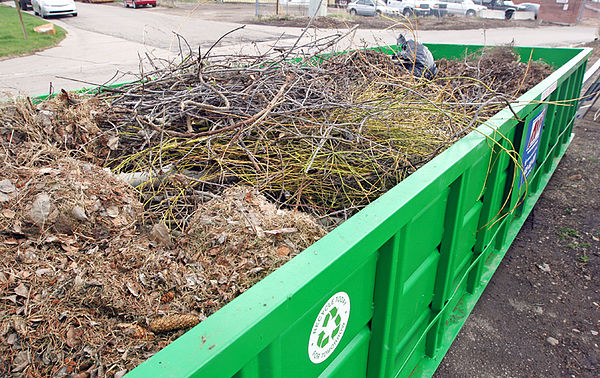 Like Him –
I spent most of last week helping a friend clean up and prepare her yard for winter. There were other friends helping. On Friday, there were several trailer and truck full of limbs, trees, and yard debris. Almost everyone had a truck so we teamed up and began taking loads to the local Refuse and Recycle Center. There was a dump designated for yard trash and my partner and I pulled up and began unloading. There was a lot to put in the dumpster and towards the bottom of the pile I bent down to pick up a dropped limb and when I stood back up my partner was gone! I looked to see if he was in the truck ready to leave, if he'd fallen, or what happened. Then I spotted him. He was at another dumpster over helping an elderly couple with their trash. I hadn't even seen them but he did and left to offer aid. I was impressed by his sight and his willingness to serve even as he was serving someone else. Even now my heart is warmed by his empathy.
I've decided, even though I'm almost 50 as I grow up I want to be like him.
blessings,
@BrianLoging (Twitter)

For more posts, reflections and other writings please visit: http://www.thewannabesaint.com
Change Myself –
The older I get the less knowledge and wisdom I think I possess. They say the beginning of wisdom and knowledge is two-fold; fearing God and knowing you know nothing. As each year passes the second part seems to get easier.
There was a time when I believed I knew much. Not just about myself but also about others. I could perceive motives both inward and outward, judge with impunity, and thought myself better and more able to live a life pleasing to God and myself than most other people. Then, I began to grow up.
The word growing brings with it a sense of serenity but growing is painful. It is bursting through old barriers, going places that are uncomfortable and unknown, daring to die in order to live, braving the challenges and elements that surround you.
With growth comes the realization you cannot force others to change. You do not have that power. You cannot stop the world from spinning out of control. You don't have that ability. You can't even get past your own hurts, habits, and hangups most days. You, I, am a perfect example of imperfection.
Wisdom and knowledge. They are as different as night and day but compliment each other when embraced and allowed to exist mentally, emotionally and spiritually.
"My Lord God, I have no idea where I am going. I do not see the road ahead of me. I cannot know for certain where it will end. Nor do I really know myself, and the fact that I think that I am following your will does not mean that I am actually doing so. But I believe that the desire to please you does in fact, please you."
#ThomasMerton
blessings,
@BrianLoging (Twitter)
thewannabesaint.com