Blog Archives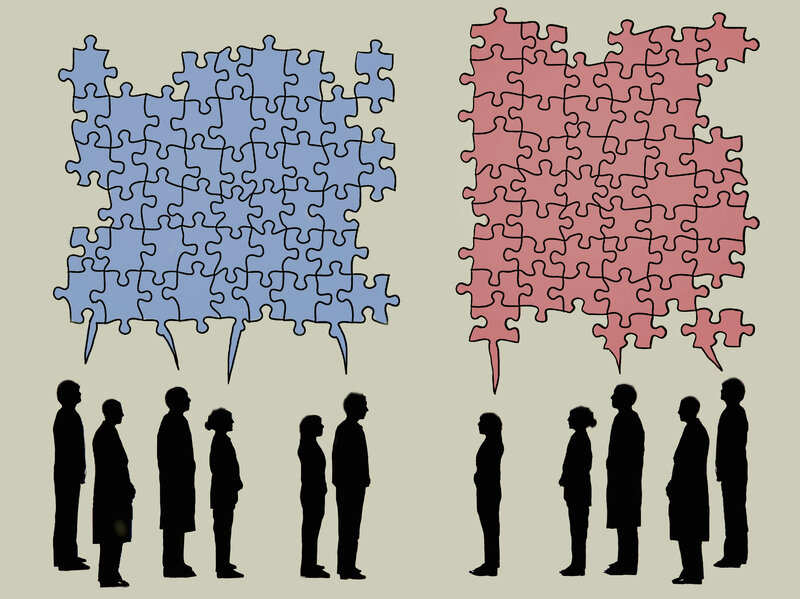 Tribalism –
It is incredibly easy to start an argument these days. Declare your allegiance to a political party, voice your opinion on an issue, talk about who you voted for or why you didn't vote for the other person, accuse someone of not caring because they don't share the same convictions you do.
I am amazed, but not really, how terribly divided our world, nations, states, communities and even our families are over matters of the mind and heart. We are so quick to pick a fight, defend our position, be suspect of anyone and everyone.
I was reflecting today over what it will take to bring us back together again. Then I wondered if we had ever, truly, been together. Maybe all the hate and vitriol had been under the surface all along and we couldn't keep it hidden any longer. I don't like thinking that way. I'd rather believe we, humanity, are going through a rough spot and, in time, something deeper will bring us back together. To be honest I don't have much hope in what's deeper being what's better. Throughout human history we have hated, warred, fought against, killed and used one another to further our own goals with little thought of how it impacts the other.
Wisdom teaches humility first. Serving, helping, putting our neighbor (hint: everyone's our neighbor, including our "enemies") and their needs above our own. It doesn't seem likely to happen soon, if ever, but it starts with the choice to love, be kind, refusing to see the other as separate, apart from us. We are human. If we could only find our purpose, our "being".
For more reflections, posts, and other writings, please visit: http://www.thewannabesaint.com
blessings,
@BrianLoging
Hate –
I listened to a conversation this week where the person told another, to their face, that they hated them. "I hated you when you left," they said. "It took a long time to not hate you anymore." It was an honest and startling admission. Most times people are adept at not showing the person they hate their true feelings.
It left me with a question; "Have I ever, in my life, hated someone?" I define hate; as the inability to see the good in someone. As I reflected on the question a person came to mind. If I've ever hated someone, according to my definition, this man fit the criteria. I had the hardest time seeing the good, the light, the benefit of his existence, the unique expression of God in him. It was, at times, impossible to not be suspicious of his motives, think of the worst outcome of his decisions, belittle his beliefs and talents. Then, one day, ranting in my head about something he had done the question came from out of the blue; "Can you see any good in this man?" My mind stopped dead in its tracks. The answer was "no, I couldn't." It was then I realized the problem wasn't him it was me.
I'd love to post about how this moment fixed everything but it didn't. However, it did give me a new way of looking at this person and my role in the frustration, anxiety, and chaos within me. It took me a long time to forgive the hurt and betrayal he had caused but I began focusing on what was going on inside of me instead of what someone was doing on the outside. This made all the difference.
"You will never see God until you can see Him in every next face you see." #SaintMotherTeresa
blessings,
@BrianLoging (Twitter)
thewannabesaint.com
Hate –
Someone asked me today to define hate. I knew what they were asking. They were wanting to know if their dislike of another had gone far enough, grown enough to call it the "H" word. I described hate this way; "…an intense feeling of disdain, a lack of love and grace toward another, a set of blinders placed over one's eyes and soul to stop from seeing anything good about the person."
I'm not sure this is the best definition but it was one which resonated with my feelings of someone several years ago who had hurt me into the depths of my spirit. I couldn't please this person, who focused on what I did wrong and rarely noticed what I did right, complained, criticized, isolated me from others and used up everything they needed and then threw me away like an empty beer can, never looking back.
If I'd ever hated someone this would be the person, but as I thought about them today the intensity was no longer there. It takes a lot of energy, passion, time, to hate someone. Hate occupies a lot of space in your brain, emotions, spirit and life. You dwell on the other, fueled by your extreme contempt. Hatred consumes you and there comes a point when you have to make a choice; "Will I allow my pain and scorn to become who and what I am? Or, do I begin to let it go?"
It's not an easy decision but its the only option which leads to wholeness and peace.
blessings,
@BrianLoging (Twitter)
thewannabesaint.com