Blog Archives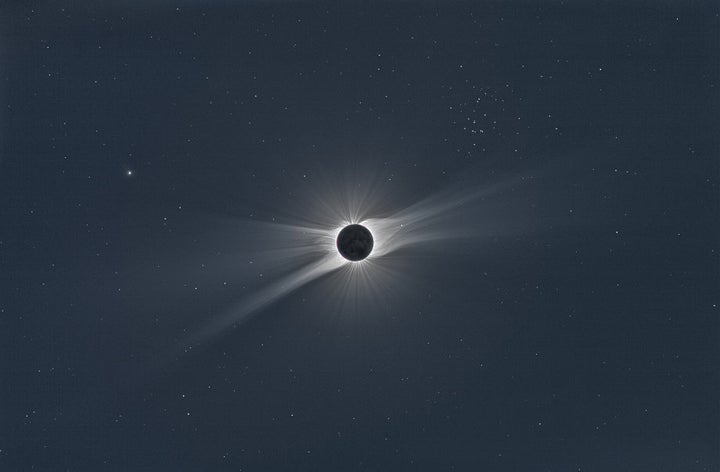 Eclipse –
I'm not sure I've seen as many people standing outside in the middle of a hot and humid day in mid-August staring at the sky. On my way to the county detention center, where I teach a class on Monday afternoons, it seemed there were groups of people at churches, grocery stores, restaurants, manufacturing plants and yes, even at the jail, looking up, waiting for the eclipse.
I didn't pick up a pair of "NASA approved glasses" to watch the eclipse. I figured someone, somewhere would have some if I time to watch the eclipse. Sure enough, there was a corrections officer who let me use his and we handed them back and forth. The day turned a grayish hue. The crickets and other insects began to chirp. It was eerie for a few moments and then it started to get light again, I thanked the officer who let me borrow his glasses, and I went inside to my class.
Afterward, I reflected on the experience and I thought about all the people standing outside looking into the heavens. They knew what they were looking for and most were prepared to see it. However, I wondered how often, on a normal every day, we encounter people who are looking for something greater than themselves and the lives they are currently living? Do we offer them words of wisdom to help show them the way? Do we live in such a way that reveals truth and peace? Will our lives eclipse the other bright shiny trinkets humans so often chase and allow them to know where to look and what to look for?
blessings,
@BrianLoging (Twitter)
thewannabesaint.com
Almost There
April showers might bring May flowers but very little rain in May might not be a good sign for the rest of the summer.
Yesterday evening the Mrs. and I were outside looking at the skies hoping for rain. It was cloudy, gray and looked promising. As we watched it began to rain on a field across the street. We stood and watched the rain so tantalizingly close but seemingly not moving our way. "Come on!" I yelled, not sure if rain had ears but willing to take a chance. After what felt like forever the drops of rain began to move across the field and toward our house. Slowly, steadily we watched it soak the street, the driveway and then it began pouring all over the yard. It was wonderful! (If I had known yelling at rain would make it come to me, I'd have done it sooner.)
Life can be this way at times. We enter a season of dryness when our spirits and emotions are barren. We search for renewal and restoration and may even feel they are incredibly close but nothing seems to happen. We shout at the heavens pleading for the rejuvenation we so desperately need. Wisdom teaches us that in time, and on time, revitalization will come. It cannot be forced or coerced but if we are willing to accept, what is beyond our power to control, we will be strengthened and enlightened when the moment and our path are in sync with our need.
blessings,
@BrianLoging (Twitter)
thewannabesaint.com