Blog Archives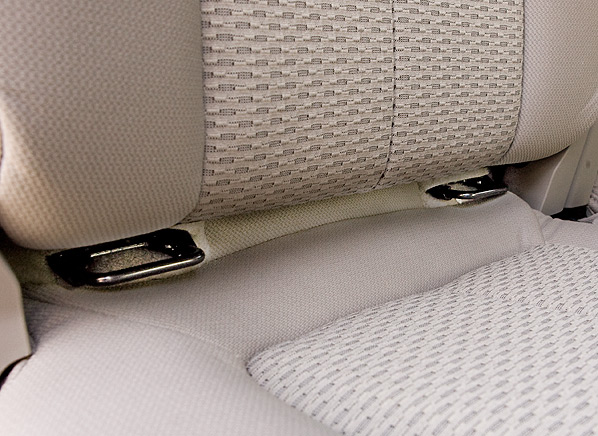 Anchors –
Today I participated in a class which is teaching those attending about the importance of car seats. It is an in-depth look at this important safety product. One wouldn't think there's a lot to know about car seats and how to put them in correctly but one would be wrong. My brain was frazzled with terms, mechanical processes and the different laws and rules. One of the things I learned is that there are hidden latches and anchors on many vehicles which car seats are to be attached to for them to be as safe and secure as possible. Even if you can't see the anchors there are symbols and signs to alert you of their presence.
After the class dismissed today I began reflecting on the "anchors" in our lives. Often when life turns upside down, runs into trouble, leaves us stranded and lost we can feel discombobulated and adrift in unfamiliar places. In these moments and seasons, we need people and truths upon which we can anchor our life. This wisdom, family, and friends keep us grounded, help us remember what's important and not forget that which makes life worth living.
blessings,
@BrianLoging (Twitter)
thewannabesaint.com
Confusion –
Earlier today I was trying to get the mowing done before a storm front moved through our area. I saw Beth come outside with our Siberian Husky, Trooper and waved at her. My attention went back to the mowing and when I looked up again she had Trooper by the collar with one hand and was shooing two brown dogs with the other. I quickly disengaged the blades and drove down the hill in our backyard to help.
The two dogs didn't seem aggressive just curious but Trooper was also curious and you're never sure what's going to happen when unfamiliar dogs get too near each other. I jumped off the mower and had the brown dog's attention now and Beth was able to get ours inside. I clapped my hands, marched toward the dogs, while yelling; "Go home! Now!" The younger of the two dogs began trotting home but the older one looked at me and wasn't intimidated. Once I noticed Beth and Trooper inside I made my way back to the mower and headed again to the backyard. The older dog followed. I tried yelling again. It used the bathroom and continued to go wherever I drove and mowed. Finally, I finished mowing and told it to; "Please! Go home!" and thankfully, it did.
I don't know whose dog exactly it was but I think it confused me with its owner. It never growled nor did its hair stand up, it just wanted to be loved, petted, played with? I'm not sure what it wanted which makes me confused as well.
Life is never predictable. We get confused and this makes us frustrated and desperate. We follow what seems familiar only to find ourselves in a strange place with no sense of direction. Hopefully, eventually, someone or something will help us find our way.
blessings,
@BrianLoging (Twitter)
thewannabesaint.com