Blog Archives
Stalking –
"Waiting on a hurricane is like being stalked by a homicidal turtle!" I read this statement the other day and thought it was humorous and true. My wife and I have friends up and down the east coast and they are preparing for the worst and hoping for the best with Hurricane Florence looming as she's still deciding when and where to make landfall. The slow-moving storm has people on edge. There's something to be said for a challenge or difficulty that comes out of nowhere to cause chaos in life and then goes as fast as it came. It's hard but at least one doesn't have the agony of waiting.
I was talking with a friend last night about depression and anxiety and the way they steal the joy out of life. It's a dark storm that hovers filling you with dread as you prepare for the full brunt of the fury. You wait, you pray, you look for signs of the storm passing but it stays in one place and never gives you a true moment's rest. Your strength is sapped by the anxiety of the approaching darkness and when the storm finally hits its wave and winds batter and beat you into submission. Rest is elusive when something is stalking you, wearing you out with threats and anticipation, and finally, when it strikes, you're too weak to fight back.
Be kind to each other. You never know the storms that are brewing in each of us.
For more posts, reflections, and other writings, please visit: http://www.thewannabesaint.com
blessings,
@BrianLoging (Twitter)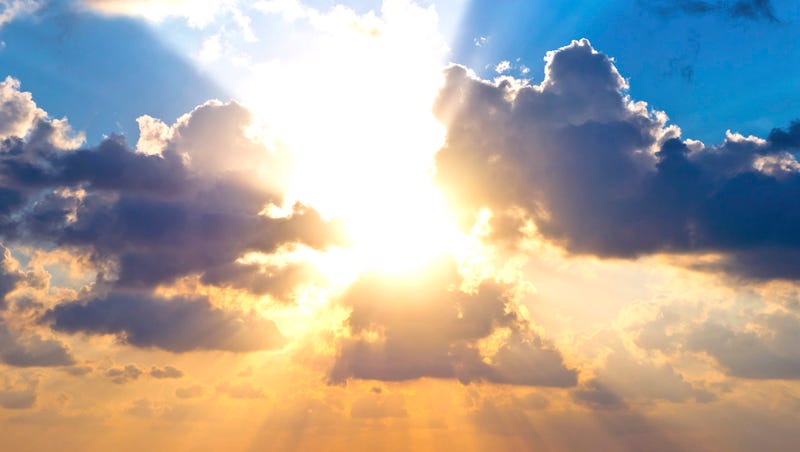 Three Surprises –
In a recent conversation that included a range of topics including heaven, I told a friend what had been said to me many years ago. "There will be three surprises when we get to heaven. People will be surprised who made it. People will be surprised who didn't make it. Lastly, people will be surprised we made it!" It's a humorous yet true statement about the afterlife and Heaven's membership. There will be surprises aplenty so don't be so convinced in your beliefs, ability, and acceptability that you lose the mystery of a God who knows more than you, sees more than you, and is bigger than you can imagine. Heaven mirrors God's nature and love not ours.
Wisdom teaches us that our ways are not God's ways, our thoughts are not God's thoughts. In the Benedictine tradition, we are to keep our; "eyes tilted toward the ground." We are to keep our sin and shortcomings always in front of us. Not as a burden to bear but a constant reminder of God's goodness and a reason to rejoice.
Several years ago I was leading a Bible study and we were talking about God's grace. I made the statement; "Without God, no matter what we said or did, we had no true goodness or love." A man in our group spoke up and asked; "If we don't have anything worth redeeming why does God love us?" "That,' I answered, 'is why they call it grace."
For more posts, reflections, poems, and other writings, please visit:
http://www.thewannabesaint.com
blessings,
@BrianLoging (Twitter)
How Do You Feel?
Yesterday was my three-month check-up with the doctor in charge of the medicinal portion of my mental health plan. As someone with Chronic Severe Depression and a Severe Anxiety Disorder, the psychology group I go to has doctors who specialize in medical therapy and others who specialize in talk therapy. Together with the patient a plan is developed and intended to help them as much as possible.
Yesterday's appointment was; "Meh, okay." The therapist asked standard questions; "Are you taking your meds? How do you feel? Have you noticed any changes in mood or behavior? Any major life changes?"  I answered all of them and told her I was following my plan except for one suggestion she's made many times. We don't agree and I don't think it's a big deal. She, the professional, thinks otherwise. I told her; "Yes, I am still…" she simply replied; "You know how I feel about that!" and we kept going with the conversation. I found it humorous that's all she has to say and it's enough. I either have to trust her and do it or not. She's told me the benefits and even though I don't see them I choose to fully follow the mental health plan or not. Sigh.
We've all been there with people we love and care for. We give them advice about life and after a point, we decide not to tell them again and again. We let them choose and deal with the results. I've done this with many of the people I work with but it's interesting, and a little uncomfortable, to be on the other side.
blessings,
@BrianLoging (Twitter)
thewannabesaint.com