Blog Archives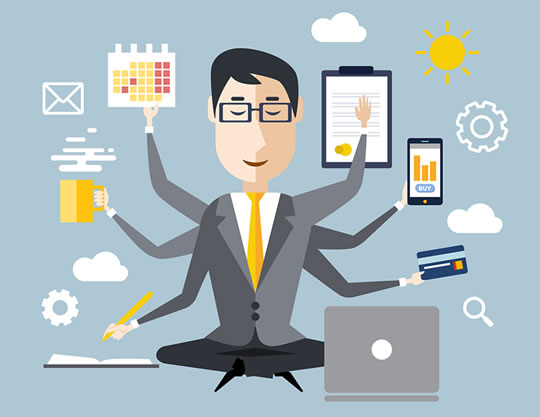 Distraction –
I watched a video today about distraction. It explained how the brain can become accustomed to being unfocused and our inability to change it back. The presenter gave the example of someone having a cellphone in their hand, laying on their desk, next to their plate at a restaurant, or pulling it out of a pocket or purse during a conversation. At this moment the person with whom they are conversing or meeting with realizes they are not the most important person or thing in the room. The cellphone says to the other; "Someone may call who's more important than you. Something might 'ding' indicating a happening that's more important than you." It also impacts the person who has the phone because now they have to look at the screen, see any notifications, continue to check for changes and updates.
I was talking with a group today and part of the session was on; "Listening more than you speak." I used the adage; "You have two ears and one mouth so you can listen twice as much as you speak." We spoke about respect and giving the person you are interacting with your eyes, ears, and mind. Focusing on the other when we are talking, engaging, communicating, connecting, experiencing each other is vital for all participants. When we are made to feel like we one of the many tasks a person has that day we lose our focus and become distracted by their distractions.
blessings,
@BrianLoging (Twitter)
thewannabesaint.com
On the Inside –
This weekend has been hot! Temps and humidity in the 90's.  In spite of the temps, I did some yard work on Friday and Saturday and I made my self sick. I took water, Gatorade, breaks. I sat down in the shade several times and laid down with my feet up to avoid heat exhaustion. Even with all these precautions I still sweated buckets and became too hot for my own good. The result was major fatigue and a nauseated stomach. Today, I determined it wasn't healthy for me to get outside again and so I've taken it easy. My stomach is still not normal but better than it was Friday and Saturday. Being sick to your stomach is a terrible feeling. It impacts everything from your appetite to sleeping and doing even the simplest of chores or hobbies.
When I read the quote in the picture (included in post) my stomach troubles are of what I immediately thought. The nauseated feeling is similar to how I feel when I have an anxiety episode so it not a new sensation. I reflected on the truth of how what's going on in the inside impacts the way see and experience each other, every situation and life. Only when the inside is calm, settled, still are we able to accept life and all of its unpredictability.
"The only peace you find at the top of the mountain
is the peace you bring with you."
– Wisdom Proverb
blessings,
@BrianLoging (Twitter)
thewannabesaint.com