Blog Archives
Wandering –
This afternoon I let our Siberian Husky, Trooper, outside to take care of some business. It didn't take long but then he started to wander. I've noticed over the last few months his hearing is fading. I have to speak loud or clap my hands to get his attention and when he gets too far away he doesn't hear either. I'm going to have to get into the habit of walking with him, staying close, so when it's time to come inside he can hear the invitation.
After I brought him in today I reflected on his loss of hearing and the voices I listen to. The world is full of voices, good, bad, and in between. Sometimes it's hard for me to decide to which one I should listen. I like to think God knows I'm hard of hearing and have a tendency to wander. He isn't passive or ignorant of my wandering ears and spirits. God understands and stays close so that his still small voice is loud enough to get my attention and be heard.
In a world of noise, his voice brings peace and an invitation home.
For more posts, reflections, poems, and writings please visit
http://www.thewannabesaint.com
blessings,
@BrianLoging (Twitter)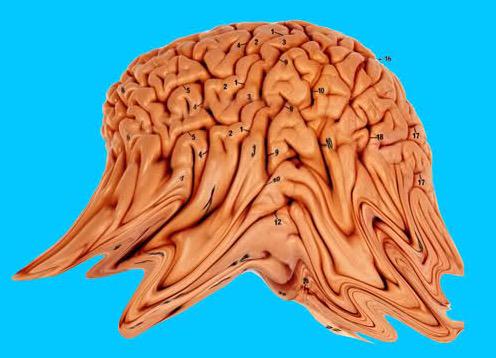 Mush –
My brain has officially turned to mush! After two full days of training in Nashville, my head organ can take no more! It is full of pieces of information, stories, facts, figures, graphs, bars, charts and more. I know in a few days when everything I received processes everything it will be worth the mental fatigue but right now it's like my brain is in a blender set on high. My eyes are heavy from lack of sleep, my back hurts from sitting for two straight days in a non-reclining chair, my stomach hungry for homemade food and nothing pre-packaged. It's amazing, or horrifying, that your body, mind, and spirit can be so out of sync after a couple of days.
This morning, on my way into Nashville, I listened to a prayer app and it has a time, after the invitation to pray, to pause and be silent. As silence filled the car I thought about how disjointed I felt, vowed to never work in Nashville and drive into the city every day, reflected on the difference between a room full of forty people plus four teachers and the quietude of the moment and then the app started playing scripture. I wasn't ready for the noise. I said out loud; "Not long enough!", then sighed and continued.
Silence is underrated.
blessings,
@BrianLoging (Twitter)
thewannabesaint.com
Posted in Mindfulness
Tags: ##brain, #amazing, #back, #bars, #besilent, #blender, #blessings, #body, #charts, #continued, #difference, #disjointed, #eyes, #facts, #fatigue, #figures, #full, #graphs, #head, #heavy, #homemade, #horrifying, #hungry, #hurts, #information, #invitation, #lackofsleep, #listened, #loud, #mental, #Mush, #Notlongenough, #organ, #outofsync, #pause, #pray, #pre-packaged, #processes, #quietude, #ready, #received, #reflected, #scripture, #sighed, #Sitting, #spirit, #stomach, #thewannabesaint.com, #time, #training, #turned, #underrated, #vowed, #worth, @BrianLoging, Mind, moment, Noise, Prayer, Silence, Stories, Thought