Blog Archives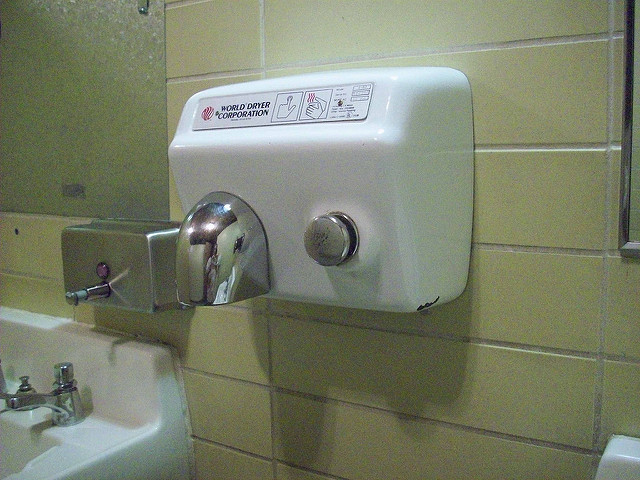 Blow Over –
I have a confession. I don't like air dryers in public restrooms. They either blow too lightly and just move the water further up your arm or they're so powerful they make the skin on your hands look like ripples on a lake. I would rather have paper towels. They're quicker and paper towels are something you can grip, and apply as much or little pressure as you like. You can get them into the crevices and all sides of your hands. When you finish you crumple them up and throw them away,
Today, at a community baby shower in Coffee county, Tennessee, there were booths and tables all over the local mall. Parents, expectant parents and anyone else could discover a lot of information and hands on experience from family experts. Every booth or table had free giveaways. Our table had books and free book bags for families if you listened to my "speech" to help dads understand the importance of reading and being involved in the education of their children.
Each of the community and faith-based organizations were there to help. They allowed parents to know the help and support that was available in the community. The baby shower itself was like a blower in a bathroom covering a lot of things but to get the full coverage, the assistance a family might require, a follow-up would be needed. An opportunity for the organization to get more than a name and contact information. A chance for the family to see the organization in action.
Wisdom teaches us that we must be careful not just to "blow over" each other with banal gestures of friendliness but rather to connect with others in a deep way. Our relationships are not to be a mile wide and an inch deep.
For more posts, reflections and other readings, please visit: http://www.thewannabesaint.com
blessings,
@BrianLoging (Twitter)

When Truth Isn't Truth –
This past Sunday, on a news show, President Donald Trump's attorney uttered an interesting phrase; "Truth isn't truth." I don't want to get into the politics of why it was said and how similar the statement was to Bill Clinton's; "It depends on the definition of what 'is' is." For those who know their history, this whole investigation is eerily similar to what happened in the late 1990's except the two parties have switched sides.
My question is; "What is truth?"
It is the same question Pontius Pilate asked Jesus before he was crucified. In the gospel of Saint John, chapter eighteen reads; "Jesus answered, "You say that I am a king. In fact, the reason I was born and came into the world is to testify to the truth. Everyone on the side of truth listens to me." 38 "What is truth?" retorted Pilate."
Pilate's world was politics, not conviction. He was stuck in this black hole of a place called Jerusalem and wanted to get out as soon as possible. Jesus had upset some influential people and he wanted the mess to go away. Later in the chapter, he gives Jesus over to these people to have him killed and even "washed his hands" of the whole situation as if choosing not to be involved is not being involved. He even questions Jesus, stands toe to toe with the Master, declares that he has no evidence against Jesus, but allows his crucifixion anyway. The truth was too dangerous.
"What is truth?" "Truth isn't truth." "I am the truth." "Know the truth and it will set you free."
Wisdom is the search for truth and to accept it wherever it leads us. The problem is that the truth leads us on a journey that often stands against power, sides with the poor and downtrodden, make choices that angers influential people, puts us on the side that often loses. Truth has never been and will never be an easy way.
blessings,
@BrianLoging (Twitter)

Might Be –
One of the greatest senses we can develop is that of self-awareness. It's the discipline of being able to look into an existential mirror and see who we really are, no delusion or illusion. We can see ourselves, the good and the not so good, discover what we do well and what needs to be improved.
Most live in a constant state of denial of who they are and/or who they should be. They allow others, culture, reputation, ego, the false self to define them. If we are not self-aware the world has a limitless number of fake identities to slap on us. If we aren't careful we can settle for these alter-egos and never take off the masks too many wear for a lifetime.
Letting go of who we've always thought we should be isn't easy. There is pain involved on the journey of self-discovery. However, if we dare, the challenges and difficulties can be overcome, the illusions and delusions shattered, and we become what most dare not hope for; at peace.
blessings,
@BrianLoging (Twitter)
thewannabesaint.com