Blog Archives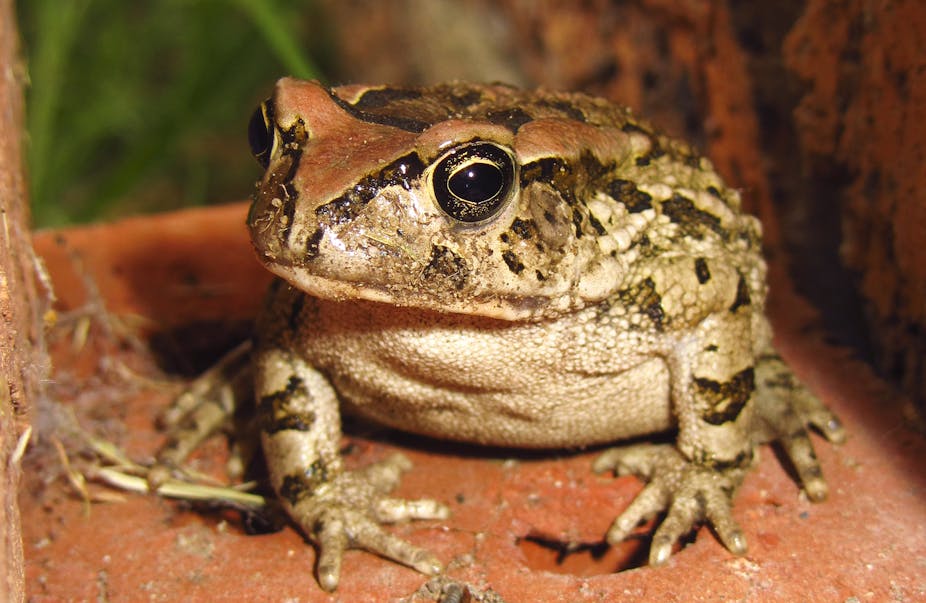 Jumping –
This morning I set out early cutting and weed eating the grass. There was rain in the forecast and temperatures getting into the nineties. Used the riding mower without any trouble, push mowed around hard to reach areas and then retrieved the weed eater and noticed it needed extra string. On a shelf, in my workshop, is where I keep it and finding it I reached down to get it when something moved and jumped toward me. I had my sunglasses on and couldn't see well but when it jumped I jumped! It landed on the ground and I realized it was a frog. I don't know how he got up that high but he survived the fall and hopped away. "Whew!" as I exhaled and finished up the yard work without any further excitement.
As I carried the weed eater I thought about life and how the unexpected keeps us on our toes. Whether it's something silly like a nimble reptile or more serious events which change our lives forever we never know what's around life's next corner. Being aware, adaptable, accepting are ways we can adjust to whatever surprise that jumps on life's path.
blessings,
@BrianLoging (Twitter)
thewannabesaint.com
Empathy –
My wife is a wonderful woman, and brave. Brave because she went to Wal-Mart on Saturday afternoon! There are many reasons she's wonderful but her concern and empathy for people and other things overwhelms me sometimes. Today, on her way to what we infamously call; "Wally World" a chipmunk jumped on the road and tried to run across when Beth was at the same spot with her car. "Thump, thump," was all she heard but it was enough. She called me a few minutes after leaving the house and I knew something had happened. "Hello?" I answered. "Hey. I ran over a chipmunk," she replied on the verge of tears. "It came out of nowhere and I tried to stop but couldn't and that's when I heard the 'Thump!'" I listened to her and told her I was sorry. "I know you would never do that if you could avoid it." She knew this also and after a while she was okay. I asked her to be safe and remember that I love her. We hung up and the rest of the day has been without incident but the confession over her accidentally taking the life of a rodent is one of the many reasons my life is better because she's in it.
While she was gone, after the phone call, I reflected on her having a heart big enough that a chipmunk she didn't know existed a moment before the incident could have an impact on her. I wondered what our families, communities, nation, and the world would be like if each of us had the respect, concern, and empathy for all things, especially each other. I think we'd all live and be in a happier, safer, place.
blessings,
@BrianLoging (Twitter)
thewannabesaint.com