Blog Archives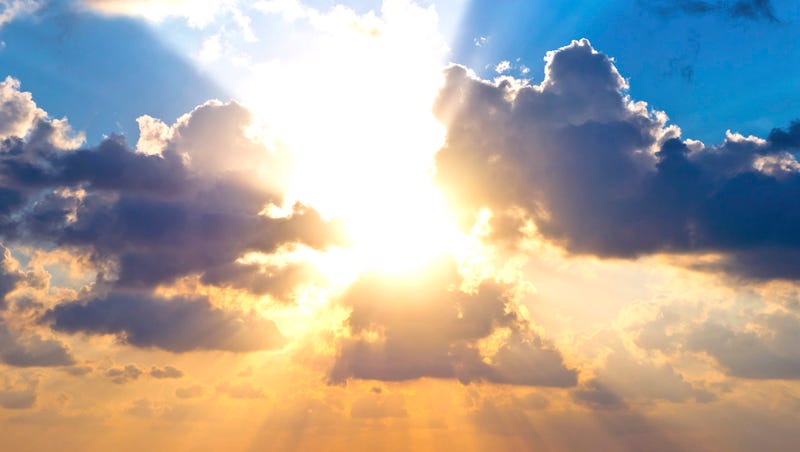 Three Surprises –
In a recent conversation that included a range of topics including heaven, I told a friend what had been said to me many years ago. "There will be three surprises when we get to heaven. People will be surprised who made it. People will be surprised who didn't make it. Lastly, people will be surprised we made it!" It's a humorous yet true statement about the afterlife and Heaven's membership. There will be surprises aplenty so don't be so convinced in your beliefs, ability, and acceptability that you lose the mystery of a God who knows more than you, sees more than you, and is bigger than you can imagine. Heaven mirrors God's nature and love not ours.
Wisdom teaches us that our ways are not God's ways, our thoughts are not God's thoughts. In the Benedictine tradition, we are to keep our; "eyes tilted toward the ground." We are to keep our sin and shortcomings always in front of us. Not as a burden to bear but a constant reminder of God's goodness and a reason to rejoice.
Several years ago I was leading a Bible study and we were talking about God's grace. I made the statement; "Without God, no matter what we said or did, we had no true goodness or love." A man in our group spoke up and asked; "If we don't have anything worth redeeming why does God love us?" "That,' I answered, 'is why they call it grace."
For more posts, reflections, poems, and other writings, please visit:
http://www.thewannabesaint.com
blessings,
@BrianLoging (Twitter)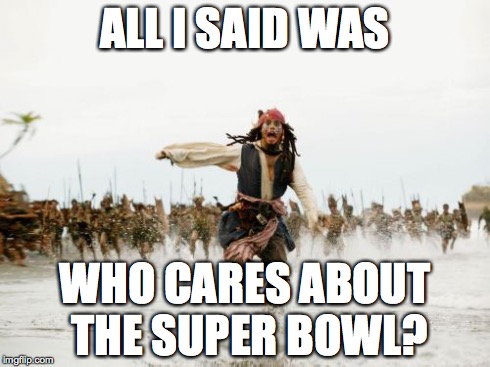 Who Cares?
This morning, in worship service, the pastor asked; "Who's rooting for the Philadelphia Eagles tonight? Who's going for the New England Patriots? Who doesn't care? Who didn't know the Superbowl was being played today?" There were hands and voices raised for each question.
Around 120 million people will watch the Superbowl tonight. That's over a third of the population of this country which is roughly 323 million. Amazing to me that we can watch a football game together but can't seem to unite over much else. It's also a surprise the 2/3 of America doesn't care about the game at all!
I will be rooting for the Philadelphia Eagles. I don't have anything against the Patriots they've just won it so many times I think it would be nice to give it to someone else for a change. The coverage for the big game started early this morning. The network broadcasting the Superbowl had a great interview with a Patriot's receiver, his wife, and children. It was a reminder that individual people, with unique stories, make up the teams.
It's a shame we don't remember that when we are attacking others for their political, cultural and religious opinions and beliefs. We cast a large net over those who don't think like us and label them; "bad" or "good" according to our own fallible judgments.
Maybe, if we could see the individual, listen to their story, discover we're all trying to make it the best we know how, we would realize when we fight all of us lose.
blessings,
@BrianLoging (Twitter)
thewannabesaint.com
Ego breeds ego.
I have a friend who is dealing with the impact of another person's giant ego. This person throws his weight around, reminds subordinates of their place in the company's food chain, bullies, threatens and seems completely unaware of his self obsession. He feeds his ego by feasting on others. Meetings are uncomfortable because other employees aren't sure who the target of wrath will be for the day. "It seems selfish,' says my friend; 'but when he chooses someone else I'm relieved that it isn't me even though I feel the other person's pain.'" My friend has tried fighting back, confronted his rudeness, challenged his preconceptions, pointed out mistakes, but it hasn't seemed to matter. "I've found that when I begin to focus on taking him down a notch or two, proving he's not as great as he thinks, my ego begins to grow and manifests itself in ugly ways."
As we worked though this issue I reminded my friend that; "Ego breeds ego. When your goal is to win or someone else to lose, you both suffer." One of the most difficult people to deal with are those with an inflated opinion of themselves, especially when they are in positions of power. Wisdom teaches us that humility, even in the face of the egotistical, is the path we should walk. Power, pride, personal gratification always slips through the fingers of the grandiose. Starve ego, don't feed it or breed it.
blessings,
@BrianLoging (Twitter)
thewannabesaint.com