Blog Archives
Yesterday I had a scheduled meeting with a man at his residence. I hadn't been to the area he lived at before and when I saw his mailbox I noticed his driveway was long and winding, deep into the woods. It was eery as I slowly made my way and then I saw his house, surrounded by dense brush and trees on all sides. The front door faced the woods and I had an uneasy feeling. I got out of the truck and slowly looked around. I wasn't sure it was the right place until a door to the house opened and he came outside. The man had an odd way of speaking and walking. He invited me into his home but said he needed to tell his mother to put the dogs outside. He spoke to someone on the other side of the door and I told him I would wait until it was taken care of. He came back a few moments later and the dogs were no longer inside. I never saw his mom. The entire time I was in the house I never heard her moving around. Making my way inside the man began to tell me about his collection of chairs. "It's a wonderful collection of office chairs and recliners!" It was then all the pieces fell into place. An odd man, an invisible mother, a strange collection, alone, in an isolated location? I was in a Law & Order episode!
After looking at the chairs in the living room he took me to the kitchen and showed me more of his collection. "This one is my favorite,' he said, 'it's heavy and so comfortable." Picking up the chair he let out a small grunt and then asked me to lift it up. Feeling this was all wrong I stepped to the chair, lifted it up and put it down quickly saying; "Yes, that is heavy." Then he said, in a flat tone; "Sit in it. You'll die." My heart began to race and the anxiety which had been growing in me exploded. I sat down fast, stood up and said; "Yes, soft." He looked at me and asked if I would go to another room to see more of his chairs and that was it. "Nope! I exclaimed, I have another appointment and need to go!" We said our goodbyes as I made my way outside and didn't stop moving until I got back into the truck and locked the doors.
The strange this is I don't think the guy was a serial killer. I think his mannerisms were not what I was used to and this set me on a suspicious, weary, possibly paranoid(?) path. I called a friend on the way back into town and told them the story. They said I was lucky to get out of there alive!
As I look back on it today I don't know what happened yesterday but I do know that we act like those with whom grew up. As adults, we are mirrors of the house we spent our formative years in, reflections of the environment in which we were immersed. This gentleman was, most likely, not dangerous, and the incident was a good reminder not to judge others quickly but to also be aware of your surroundings, your judgments, and adapt accordingly.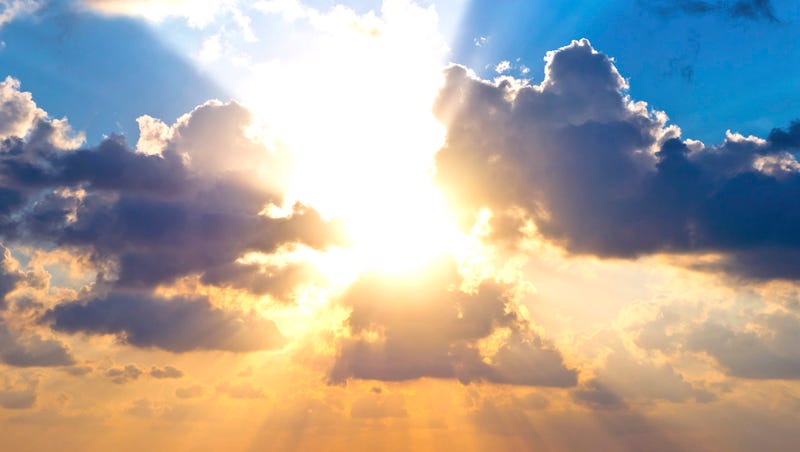 Three Surprises –
In a recent conversation that included a range of topics including heaven, I told a friend what had been said to me many years ago. "There will be three surprises when we get to heaven. People will be surprised who made it. People will be surprised who didn't make it. Lastly, people will be surprised we made it!" It's a humorous yet true statement about the afterlife and Heaven's membership. There will be surprises aplenty so don't be so convinced in your beliefs, ability, and acceptability that you lose the mystery of a God who knows more than you, sees more than you, and is bigger than you can imagine. Heaven mirrors God's nature and love not ours.
Wisdom teaches us that our ways are not God's ways, our thoughts are not God's thoughts. In the Benedictine tradition, we are to keep our; "eyes tilted toward the ground." We are to keep our sin and shortcomings always in front of us. Not as a burden to bear but a constant reminder of God's goodness and a reason to rejoice.
Several years ago I was leading a Bible study and we were talking about God's grace. I made the statement; "Without God, no matter what we said or did, we had no true goodness or love." A man in our group spoke up and asked; "If we don't have anything worth redeeming why does God love us?" "That,' I answered, 'is why they call it grace."
For more posts, reflections, poems, and other writings, please visit:
http://www.thewannabesaint.com
blessings,
@BrianLoging (Twitter)