Blog Archives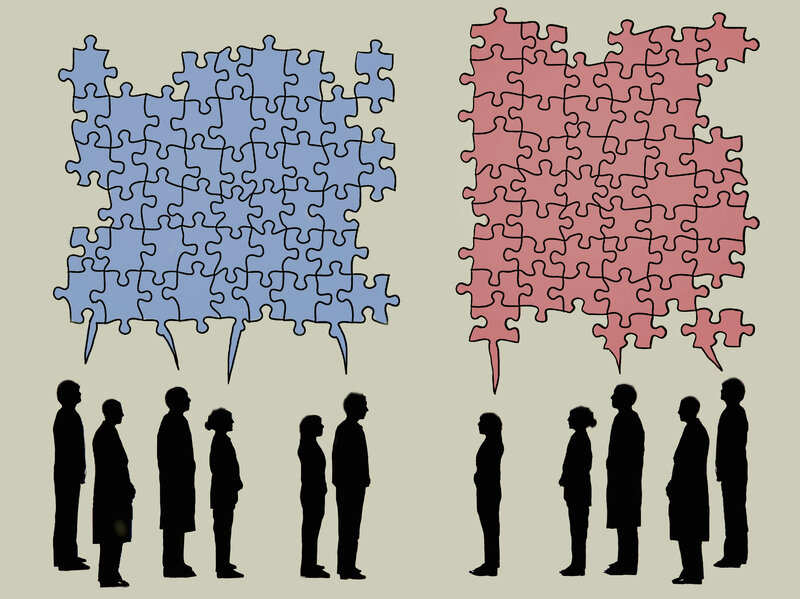 Tribalism –
It is incredibly easy to start an argument these days. Declare your allegiance to a political party, voice your opinion on an issue, talk about who you voted for or why you didn't vote for the other person, accuse someone of not caring because they don't share the same convictions you do.
I am amazed, but not really, how terribly divided our world, nations, states, communities and even our families are over matters of the mind and heart. We are so quick to pick a fight, defend our position, be suspect of anyone and everyone.
I was reflecting today over what it will take to bring us back together again. Then I wondered if we had ever, truly, been together. Maybe all the hate and vitriol had been under the surface all along and we couldn't keep it hidden any longer. I don't like thinking that way. I'd rather believe we, humanity, are going through a rough spot and, in time, something deeper will bring us back together. To be honest I don't have much hope in what's deeper being what's better. Throughout human history we have hated, warred, fought against, killed and used one another to further our own goals with little thought of how it impacts the other.
Wisdom teaches humility first. Serving, helping, putting our neighbor (hint: everyone's our neighbor, including our "enemies") and their needs above our own. It doesn't seem likely to happen soon, if ever, but it starts with the choice to love, be kind, refusing to see the other as separate, apart from us. We are human. If we could only find our purpose, our "being".
For more reflections, posts, and other writings, please visit: http://www.thewannabesaint.com
blessings,
@BrianLoging
Balancing Act –
There is an area in our yard next to the road that is tricky to mow. It is a sharp incline and in order to the get the job done the mower and the rider has to be at a steep angle. When I mow this particular spot in the yard I sit halfway on the seat with my body leaning in the opposite direction of the incline. The balance has to be perfect. Too far off the seat the mower doesn't sense enough pressure on the seat and shuts off. Don't lean far enough and there's a chance the mower and rider could topple over. It's a twenty-five yard long, difficult and dangerous, balancing act.
Life is also a balancing act. We live in perilous times. All one has to do is turn on the television, log online, and get the sense our families, communities, nations, and world is one mistake from toppling over into a dangerous place and we may not recover.
The problem is balance.  Sides are chosen, political parties picked, litmus tests are given, judgments made and those on the other side, even ones seeking a middle way, are labeled as; "the enemy." I don't know if we are going to make it back from the edge of disaster but I do know it takes more strength to listen than to ignore, to understand than to shout down, to accept than to reject, to see others as us than 'less than,' to find balance than to demand conformity.
blessings,
@BrianLoging (Twitter)
thewannabesaint.com
Protests –
Yesterday, almost one million students across the United States of America, walked out en masse to protest school shooting and the inability of adults to agree upon how to make our schools safer.
There were two types of protests that were happening. One was #walkout which encouraged students to leave their school classrooms and #walkup which encouraged these young adults to find someone who seemed to exist "on the edges" and talk with them eat lunch and begin a conversation that hopefully would develop into a relationship. I supported the #walkout and the #walkup protests and thought both had merit and could change lives. Neither was a perfect way of protesting but each one was worth doing.
However, I noticed that many folks were for one or the other. Not many looked for balance in the two approaches. Students were either labeled #walkup or #walkout. It seemed not much conversation was happening between the quickly diverging groups. This made me sad. The reason the students were protesting is that adults can't talk to one another, find a compromise, work together on behalf of our nation's youngest and brightest. Now, it was happening again.
I am sick of litmus tests that divide us as a nation, community, and families. I am tired of people not being able to listen to one another even if we do not agree with the other. There is almost always a middle way where we remember we're all human, deserving of respect and kindness instead of disdain and meanness. Perhaps one day we will realize we have more in common than what we allow to tear us apart.
blessings,
@BrianLoging (Twitter)
thewannabesaint.com