Blog Archives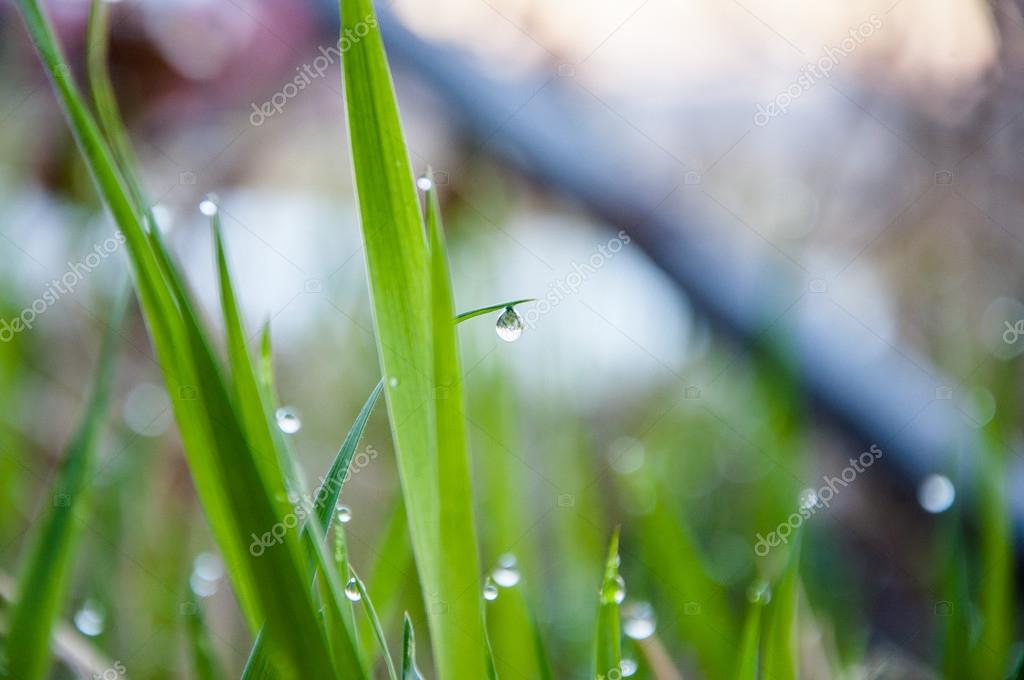 Rainfall –
We need rain! Our grass is turning brown from intense heat and barely any rain the last several weeks. The grass was a beautiful green most of the summer, with showers almost daily, and then not much since mid-July. I have a friend who keeps me informed of their weather and they said its raining almost every day. I asked them to send some our way but that didn't work. I mowed patches of grass and dirt last Friday and the lack of moisture was noticeable.
I'm curious how in some places they've had too much rain and its flooding, in other places like California forest fires rage and they are desperate for it. My friend who's been getting rain almost every day reminded me of the Biblical statement; "The rain falls on the just and the unjust." That didn't help because I don't know if I'm doing something right or wrong but I'd be happy to change to receive the needed rain.
Like summer droughts our souls are at times parched, cracked from dryness, and we need nourishment to replenish us. A person facing a difficult time asked a question yesterday about burnout and I told them some of my symptoms a few years ago and pointed them to my writings from the last several years as one person's experience of spiritual drought and emotional barrenness. I hope a post or a poem helps remind them what I have learned; the mountaintop highs and the valley lows are all part of this journey of life. Rain does indeed fall on the just and unjust. Don't let your desperation for rain, for nourishment, convince you the healing will be quick or easy. Rest. Find peace in the dust and dirt. Trust that it will not be like this forever.
For more posts, reflections, poems and other writings, please visit:
http://www.thewannabesaint.com
blessings,
@BrianLoging (Twitter)
Watering the Weeds –
Last night I took the dog outside and while he was doing his business I turned on the spigot and began watering the flowers we have on the front side of the house. There are flowers in barrels, long cement pots and hanging baskets. As I watered I kept an eye on the dog whose losing his hearing more each day. He began walking down the driveway and I wanted to call him before he was out of hearing range. I continued watering as I yelled his name and when he turned around I looked down to see I was watering a flower holder that we had not planted anything in this year. It was full of weeds. As I watched the water nourish them I asked myself; "Why are you watering weeds?"I stopped as soon as I realized what I was doing and began watering the flowers my wife had planted again.
I reflected on the wisdom in not watering the weeds in our lives. Too often there are habits, thought patterns, worries, difficulties, and challenges that our mind focuses on to the detriment of the good that needs attention. Instead of giving the energy needed to rid ourselves of these weeds or accept there is nothing we can do at this point in time, we obsess, ruminate, give these problems and issues valuable nourishment. We focus and feed the bad and not the good in our lives.
Our mental, emotional, and spiritual lives need nourishment not the weeds of discouragement, disillusion, and defeat.
blessings,
@BrianLoging (Twitter)
thewannabesaint.com
Rain –
For the last few days, we have had a lot of rain. It's remnants of Hurricane Harvey the horrendous storm which slammed into parts of Texas earlier this week leaving devastation in its wake. Most of the morning and afternoon I have listened to the rain fall on the tin roof of our porch. It's a mesmerizing and relaxing melody. There is a wisdom proverb which says; "Some people feel the rain other simply get wet." I am of the former variety. I feel rain, storms, overcast skies. There are times when a rainy day is nourishment to my soul. It's like the water falling from the sky is landing on my parched spirit and bringing needed comfort and nourishment. In other seasons the overcast clouds and rain dampen my motivation and put me in a trance where I get nothing done.
"Without rain, the flower does not grow."
-Wisdom Proverb
Like the flowers, trees, bushes, and grass we need rain in our lives. We need times of growth and blossoming. However, too much rain, as Houston and other Texas areas dealing with Hurricane Harvey's aftermath, can drown, devastate, and destroy.
Rain, like life, can be beautiful and dangerous.
blessings,
@BrianLoging (twitter)
thewannabesaint.com