Blog Archives
No Contact –
A cold front moved through our area last night and this morning bringing with it fall like temperatures and rain. On my way to work today I turned my wipers on to clear the water from my windshield and immediately heard an odd flapping noise. I looked at the wipers as they were swiping left to right and noticed on the passenger's side the rubber on the far side of right wiper had come off the wiper blade. It wasn't doing anything but flapping in the wind. As a result, where there should have been a clean windshield instead there was rainwater and condensation.
My day has been spent teaching others how to stay in connection with each other, themselves, emotions, thoughts and deepest selves. It's troubling that in a world where connection should be easy is getting more difficult. The various social media platforms have become places of strident opinions and harsh judgments. Workplace environments, sporting and other social events, community organizations and even our homes are places where we choose sides and the divisions are growing deeper and harder to cross. Where once there was contact and closeness now there are only people flapping their gums, pounding on their keyboards, yelling at the top of their lungs, and our closeness to each other is being lost.
blessings,
@BrianLoging (Twitter)
thewannabesaint.com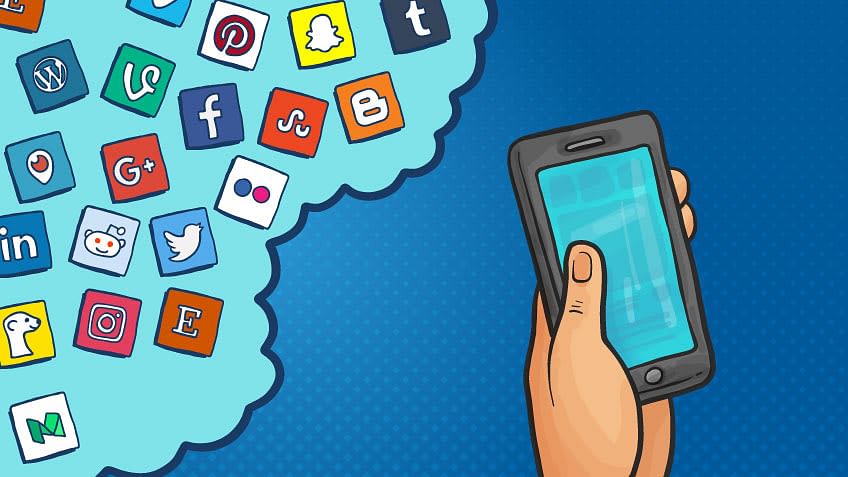 Comparisons –
Someone told me today about a friend they have who is unhappy. This is the opposite of her usual demeanor. By most accounts, she's always been a go lucky, chipper, satisfied, joyful person. However, in the last several months who mood has changed and the sparkle in her eye has dulled considerably. The person sharing this with me said her friend's unhappiness with life has increased along with her social media consumption. She's said; "When I read my friends' posts on Facebook, look at their pictures on Instagram, see their interactions with countless other folks on Twitter, my life seems rather dull, empty, lacking."
This isn't the first time I've heard someone relay this type of story to me. Social media can be a wonderful tool and a good way to share select moments of our lives with our friends and family but we must remember the words; SELECT MOMENTS. Those inspirational posts on Facebook often come from a book or web page of quotes. The beautiful pictures on Instagram don't show the before and after of getting ready to take the photo and recovering from it. Twitter can be an okay place to exchange ideas but more often its people shouting their opinions at each other.
Comparisons can be dangerous, especially on social media.  Most of what we see on these platforms are illusions. They rarely give us a real glimpse of who a person is and what their life is truly like. We have to be careful comparing our life, which we know intimately, with another's snapshots of theirs. Our life may seem bland, our thoughts benign, our family and friendships boring, but that's okay. Most of the time, if we were to see what a Facebook friend's life is like, or the reality behind a Twitter account, or the other moments when everyone isn't smiling on Instagram we might decide our life is good and worthy of our thanks.
blessings,
@BrianLoging (Twitter)
thewannabesaint.com
Posted in Mindfulness
Tags: # moments, #after, #before, #benign, #bland, #boring, #careful, #comparing, #Comparisons, #dangerous, #decide, #dull, #empty, #exchange, #Facebook, #friends, #glimpse, #ideas, #illusions, #inspirational, #interactions, #intimately, #lacking, #life, #opinions, #pictures, #platforms, #rarely, #recovering, #select, #share, #shouting, #snapshots, #socialmedia, #thanks, #tool, #Twitter, #wonderful, #worthy,  Family, Instagram, quotes