Blog Archives
Roots –
The other day I was outside and noticed a large weed had grown up in half of an old wine barrel we use for plants. I grabbed it as close to the soil as I could and pulled on it. Nothing. I reached down again and pulled with two hands and the weed came out slowly. When all of it had finally emerged the root of the weed was almost as long as the weed itself. I noticed another one and removed it. In another pot, there was also a tall weed. I yanked on it and it didn't budge. I tried again and zero gain. Even with two hands, it wasn't going anywhere. The roots of the weed had entangled themselves with the roots of the bush in this pot and were only coming out if the bush came out with it.
Reflecting back on the tall weeds I thought about how there are often weeds in our lives. Hurts, habits, and hang-ups that don't produce anything positive and affirming in us. Often before any of these "weeds" are noticed they have rooted themselves in our attitudes, personalities, words, and actions. When we become aware of them or someone else makes us aware we want to rid ourselves of them. We face our hurts, develop better, more mindful habits and try to untangle ourselves from hangups. Hopefully, they come out and goodness, kindness, and love take their place. However, if we aren't careful and allow these "weeds" to continue to take root, dig deeper into our souls they become a part of us and we can't tell where they end and we begin.
For more posts, reflections, and other writings, please visit: http://www.thewannabesaint.com
blessings,
@BrianLoging (Twitter)
Pure –
One of the images I like to use with the men I work with is an illustration about a sponge soaked in water.
If I were to go to a store, find the kitchen aisle, and buy a pack of sponges, I could take them home to use as I see fit. If I opened the packaging, took out one sponge and if my kitchen sink was clean I could fill it up with water, take the sponge which had never been used, ball it up in my hand, plunge it in the water, let it go and it would soak up clean water. If I then retrieved another sponge from the packaging, took it outside, found a mud puddle, balled up the sponge in my hand, plunged it in the murky water, let it go, it would soak up dirty water. The sponge isn't the difference, it's the water.
It's similar to our lives. We are mostly products of where we came from, where we are, and where we are going. If our intentions are good and our hearts are pure most likely we will produce good results and our minds and spirits will be at peace. If, however, our hearts and intentions are selfish we will have no peace and wreak havoc on the lives of others.
blessings,
@BrianLoging (Twitter)
thewannabesaint.com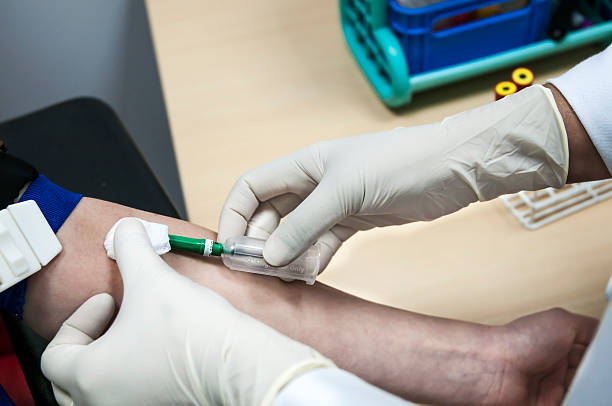 Rolling in the Deep –
Today I had my annual doctor's visit. It went well with lower weight and blood pressure. Although I was happy with the outcomes of these I knew what was coming. They had to draw blood. I don't like needles, small rooms, people breaking my personal space, so this was not going to be fun. The nurse was likable and chatty. I told her; "Just do what you have to do. I'm not going to look. I don't want a warning. I want it over." She understood and began tapping my veins to find a good one. She said; "Oh! This is going to be easy. You have nice big veins. What she didn't realize was my veins like to roll. She stuck me, "Ouch!", and began trying to pin on of them down. She couldn't do it. After trying to catch the vein with the big metal needle she had in my arm she took it out and tried to find another one. Locating it she stabbed me again and once again couldn't pin the rolling vein. Finally, she said; "Let me see if another person will have better luck." I waited and the next nurse came in, began exploring my other arm, found a vein, and struck blood on her first try. "Whew!" When she was finished I was thankful to get out of that office.
After leaving the office I thought about the interior work of wisdom. Sometimes it is a lot like drawing blood from an uncooperative vein. The lessons learned, bring pain and there doesn't seem anything to show for it. However, if we keep at it, sooner or later the innermost parts of us are touched and the fruits of our searching produce needed results.
blessings,
@BrianLoging (Twitter)
thewannabesaint.com