Blog Archives
Perspective –
I was talking with a friend recently who believes in Bigfoot. My friend is intelligent, philosophical, pragmatic and practical. When I found out he was a believer in Bigfoot I was surprised. At one time he was an avid outdoorsman and through his study and interviews with other people has been convinced by Bigfoot sightings and other evidence. When we talked about it I told him I didn't believe in Bigfoot. There simply isn't enough proof that people have seen what they think they saw or that the "evidence" is purposefully or accidentally being misinterpreted. However, I always make this caveat with my friend. "Just because I don't believe in Bigfoot doesn't mean it doesn't exist."
Wisdom teaches us to be careful about our beliefs. Too often we want to force our convictions on another and convince them to think like we do. The first step on the path of wisdom is the truth that we know nothing. It is the first and only place to begin and exist. Wisdom is a paradox. The more we know, learn, practice, the more we don't know.
We live in a world full of people convinced they see reality "as is" and if you don't see it their way you're wrong! Religion, politics, cultures, ethnicities, separate us into groups and life becomes about "us" and "them."  Maybe, if we listened attentively, spoke softly, and held our fragile beliefs as bubbles ready to pop any time and open us up to a world we didn't even know existed, we'd celebrate humility instead of hubris.
For more writings, articles, and posts, please visit: http://www.thewannabesaint.com
blessings,
@BrianLoging (Twitter)
Non-Action–
Today was busy! I know for some it was a holiday but my schedule was stuffed! The day started early and it felt like a sprint to the end of it. I don't mind busy days most of the time because it keeps the time moving and there's no boredom to fight off.
On the other hand, my wife had a holiday. Today is Martin Luther King day and she was able to sleep in, keep her PJs on and enjoy a wonderful day of doing nothing, purposefully. She's been incredibly busy since November of last year and a day home, without me!, and zilch on her schedule was what she needed.
There is a thin line between balancing a healthy life or action and inaction. Our chaotic world and its need for non-stop entertainment, to-do lists, places to go, things to experience, can set a pace where eventually we burn out, fall apart, or both. We need to know when to stop, take our foot off the gas and be still; not just emotionally and mentally but physically.
Knowing, sensing, its time for a break, a rest, a lazy day is an important sense to develop and put into practice.
blessings,
BrianLoging (Twitter)
thewannabesaint.com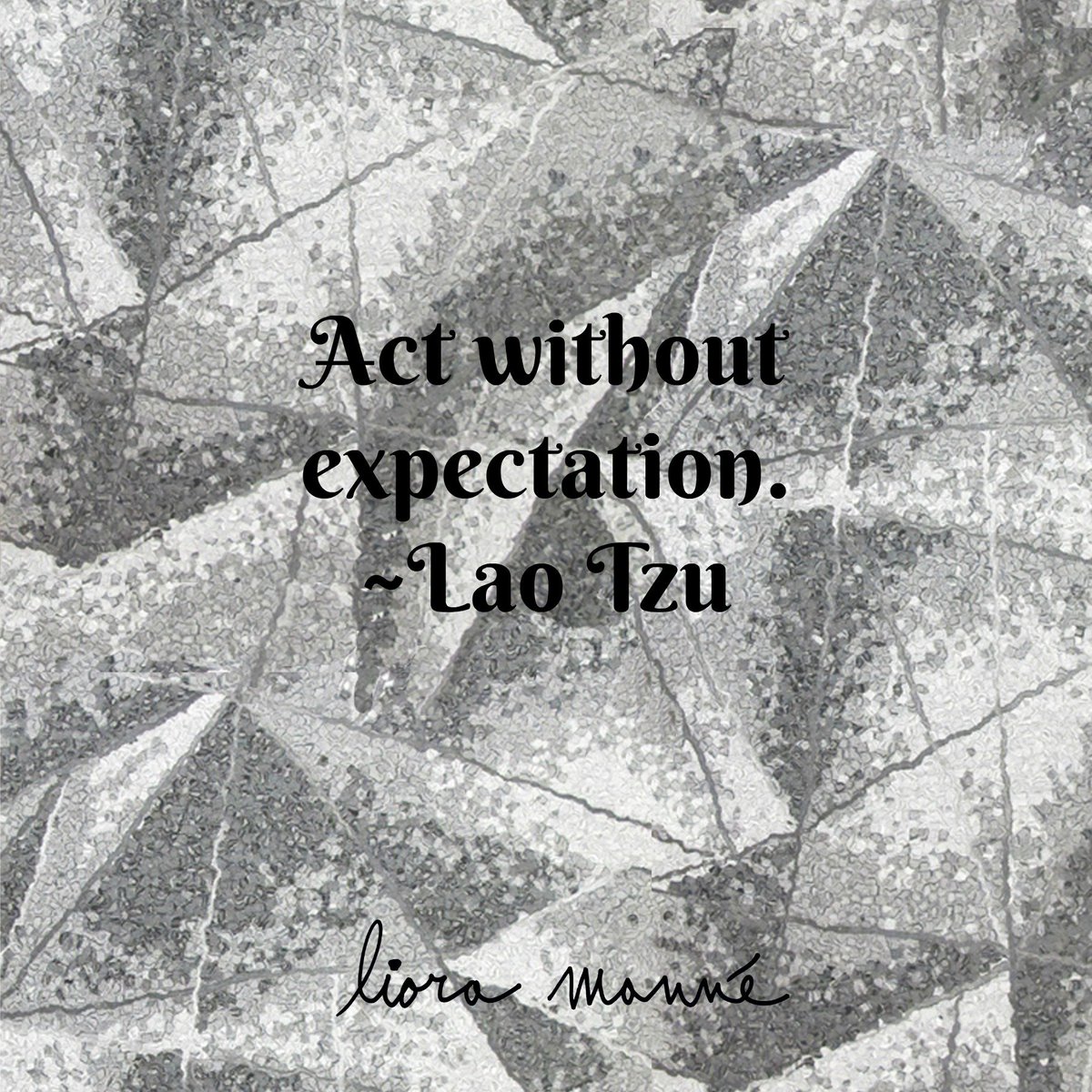 Expecting –
It is so had to do, acting without expecting. Two plus two equals four but life is not mathematics. One action does not necessarily equal an expected result.
Several years ago I was on staff at a large organization and following a particularly long meeting I was among a group of members talking in a hallway. The conversation didn't last long but I said something in passing that hurt the feelings of a fellow staff member. I didn't realize it until that evening when I received a long email about what I had said and done. It took me by complete surprise. I sent an email back immediately apologizing and promising to be more careful with my words and received another email outlining other things I had done that this staff member found irritating and insulting. Again, I apologized and began looking at my words and behavior to see if I could find all of these faults. I didn't agree with everything this staff member wrote but I felt they deserved enough respect from me to pray for greater self-awareness in all my interactions.
This is why expectations can be so dangerous. We may know, or hope we know, our intentions as we develop and cultivate relationships, make our way with others along this path called life. We may not wish to hurt others or offend them. Our life can be about peace and kindness but it may not always be perceived that way. We must purposefully live well but not expect our lives to be beyond questioning. When we make a mistake or someone is hurt by something we have done, even if we believed we acted innocently, we seek forgiveness and restoration so that our lives match the intent of our hearts.
blessings,
@BrianLoging (Twitter)
thewannabesaint.com