Blog Archives
Pulled Up through the Roots –
It was late last night when I finally sat down and read scripture for the day. It was Psalm 1. I read it as rain pounded on the roof, truly one of life's most beautiful sounds. We've been dry lately. The storms have passed us by leaving the ground, trees, and plants desperate for water. Earlier in the evening, I thought I heard raining so I turned off all the fans and listened as it pinged on our porch's tin roof. I checked again before heading to the bedroom and it was still coming down.
Psalm 1 says this:
-The Two Ways-

Blessed are those who do not follow the advice of the wicked,
or take the path that sinners tread,
or be counted among the malcontents;
their delight is in the of the Lord and his way,
and on him, they meditate day and night.

They are like trees planted by streams of water,
which yield their fruit in its season,
and their leaves do not wither.
In all that they do, they prosper.
The wicked are not so 
but are like dry leaves and bark that the wind drives away.

Therefore the wicked will not be found innocent,
nor sinners among the people who are humble;
for the Lord watches over the way of all,
but the way of the wicked will perish.
I reflected on these verses as I listened to the rain and it was a great reminder not to be an unpleasant person, not to choose a way of life that only benefits myself, to be rooted in God, pulling up through my roots; love, kindness, humility, and bloom in a too often evil world.
For more posts, reflections, poems, and other writings, please visit: http://www.thewannabesaint.com
blessings,
@BrianLoging (Twitter)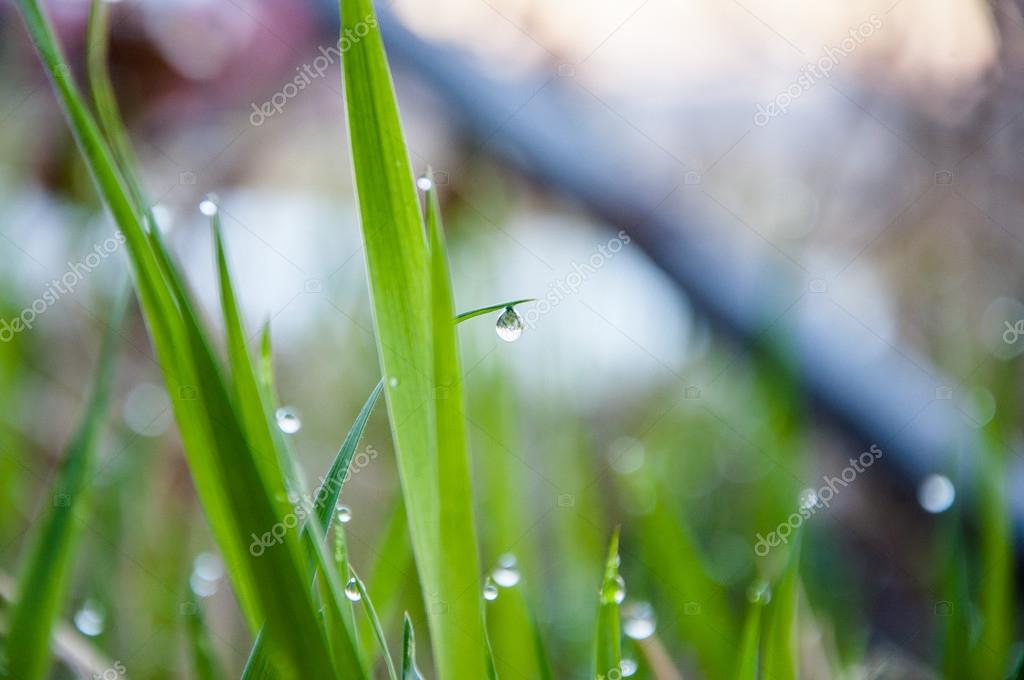 Rainfall –
We need rain! Our grass is turning brown from intense heat and barely any rain the last several weeks. The grass was a beautiful green most of the summer, with showers almost daily, and then not much since mid-July. I have a friend who keeps me informed of their weather and they said its raining almost every day. I asked them to send some our way but that didn't work. I mowed patches of grass and dirt last Friday and the lack of moisture was noticeable.
I'm curious how in some places they've had too much rain and its flooding, in other places like California forest fires rage and they are desperate for it. My friend who's been getting rain almost every day reminded me of the Biblical statement; "The rain falls on the just and the unjust." That didn't help because I don't know if I'm doing something right or wrong but I'd be happy to change to receive the needed rain.
Like summer droughts our souls are at times parched, cracked from dryness, and we need nourishment to replenish us. A person facing a difficult time asked a question yesterday about burnout and I told them some of my symptoms a few years ago and pointed them to my writings from the last several years as one person's experience of spiritual drought and emotional barrenness. I hope a post or a poem helps remind them what I have learned; the mountaintop highs and the valley lows are all part of this journey of life. Rain does indeed fall on the just and unjust. Don't let your desperation for rain, for nourishment, convince you the healing will be quick or easy. Rest. Find peace in the dust and dirt. Trust that it will not be like this forever.
For more posts, reflections, poems and other writings, please visit:
http://www.thewannabesaint.com
blessings,
@BrianLoging (Twitter)
Storms Pass By –
I stood on my porch a few moments ago watching the skies turn gray and the wind blow. I had received a weather warning earlier that thunderstorms were headed our way. I was excited because we need the rain. It was a wet late winter and early spring but it has been dry lately. However, the wind picked up and the skies became darker but no rain. Now it is sunny outside. More waiting and hand watering our plants and trees this evening.
Interesting how life works. There are actually storms we hope for and need and those from which we seek respite. I read an article this afternoon about "Introversion Hangovers." These occur when an introvert becomes overstimulated by too much time around extroverts, events, experiences. Afterward, they require a time of recuperation. Introverts need a quiet, space and the opportunity to rest. For me, this subdue weekend has been that after a busy past couple of weeks. I am thankful the rhythm of life can, hopefully, get back to normal.
Storms come and go, impact us or miss us all together. Wherever we find ourselves may we also find peace.
blessings,
@BrianLoging (Twitter)
thewannebsaint.com