Blog Archives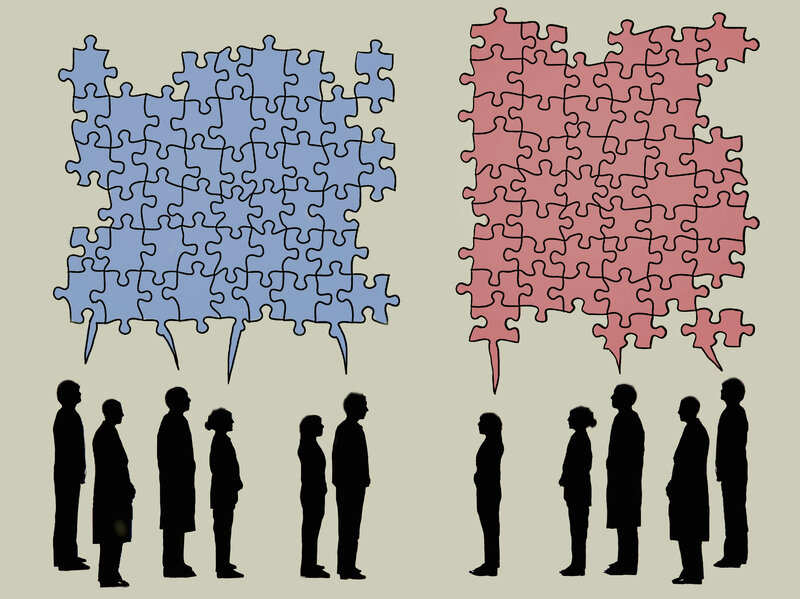 Tribalism –
It is incredibly easy to start an argument these days. Declare your allegiance to a political party, voice your opinion on an issue, talk about who you voted for or why you didn't vote for the other person, accuse someone of not caring because they don't share the same convictions you do.
I am amazed, but not really, how terribly divided our world, nations, states, communities and even our families are over matters of the mind and heart. We are so quick to pick a fight, defend our position, be suspect of anyone and everyone.
I was reflecting today over what it will take to bring us back together again. Then I wondered if we had ever, truly, been together. Maybe all the hate and vitriol had been under the surface all along and we couldn't keep it hidden any longer. I don't like thinking that way. I'd rather believe we, humanity, are going through a rough spot and, in time, something deeper will bring us back together. To be honest I don't have much hope in what's deeper being what's better. Throughout human history we have hated, warred, fought against, killed and used one another to further our own goals with little thought of how it impacts the other.
Wisdom teaches humility first. Serving, helping, putting our neighbor (hint: everyone's our neighbor, including our "enemies") and their needs above our own. It doesn't seem likely to happen soon, if ever, but it starts with the choice to love, be kind, refusing to see the other as separate, apart from us. We are human. If we could only find our purpose, our "being".
For more reflections, posts, and other writings, please visit: http://www.thewannabesaint.com
blessings,
@BrianLoging
Surfing or Drowning –
I just finished reading an article from seven years ago today about a father and son who were killed by a drunk driver. The mom shared it on social media and the heartache is still present and the wound raw. I can't imagine the pain. I knew the father a little. He was in our church's youth group. He was a few years older than me but always seemed cool. He was an athlete. He ran, biked, swam, and surfed. The morning dad and son were killed they were training for a triathlon. The father was named after his father and the son carried on the tradition. He was the III.
How do you have hope in the midst of such loss? How do you not drown in sorrow? How do you not get lost in such darkness? I don't think there's an easy answer. Quips and quotes don't begin to address the brokenness and reveal our lack of intimacy with death. We do everything we can to avoid it. Most of us try to prolong our lives by any means necessary. When death finally does come we are quick to make the arrangements, organize a memorial or funeral service and push past it as fast as possible. But even then, death finds a way to corner us, trap us, confront us. After the hustle and bustle of meals, flowers, sympathy cards, and services we find ourselves alone when death, misery, mourning, comes calling.
Experts tell us that when we are caught in a riptide to not fight the current or it will surely drown its victim. Let it grab you and then slowly, moving parallel to the shore, slip from its grip. I think this is how we deal with the loss of those we love. There's no escaping and fighting and refusing to acknowledge its power end in certain defeat. To allow it take hold, scare us, shake our faith, sweep our "normal" life away, but not giving up is the key. Slowly our strength returns, we regain our bearings, we slip from its grip, rise above the waters and live.
blessings,
@BrianLoging (Twitter)
thewannabesaint.com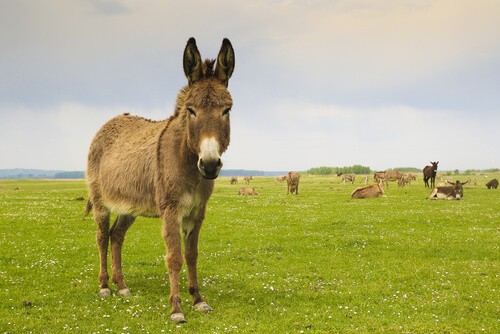 Stubbornness or Stillness?
This morning I had a meeting in Fayetteville, Tennessee. On my way, driving on country back roads I passed a Burro, standing by a fence. The other cows and critters in the pasture were nowhere near it but there it stood facing the morning sun. A few hours later I was returning home and passed the same Burro in almost the same spot as it was in earlier. It paid no attention to the automobiles coming and going or the other animals in the field.
As I watched the Burro I thought about its unwanted and unwarranted reputation of being resistant, refusing to obey, obstinately going its own way and doing its own thing. However, I did wonder; "Is he being stubborn or still?" I finally decided he was simply being still. He was facing the sun, he was on level ground, he wasn't distracted.
I reflected on my day and my mental state and thought; "I long to be like the Burro; enlightened, sure-footed and mindful."
blessings,
@BrianLoging (Twitter)
thewannabesaint.com