Blog Archives
Cling –
I spent the day helping a friend go through the belongings of a dear loved one who has passed. It's tough going. One might think it's the expensive toys, gadgets, and gizmos which you'd want to hold on to but instead, it's the little things; sheets of paper, old license plates, CDs, notepads. Items which wouldn't sell at a yard sale or purchased at Goodwill are of immense value, a treasure to the ones who remain.
Death is often an open wound. Scabs may form, some healing might occur, but grasping at past memories and experiences, strains and pulls apart the wound and the pain, heartbreak of loss returns. Its hard letting go. It's difficult to say; "goodbye." but death demands we do it again and again in many ways, on many occasions and you wonder if it will ever be the last time.
Moving on requires that one live open-handed, no clinging to earthly, temporal things, allowing the shared life of the one who is gone to be enough.
blessings,
@BrianLoging (Twitter)
thewannabesaint.com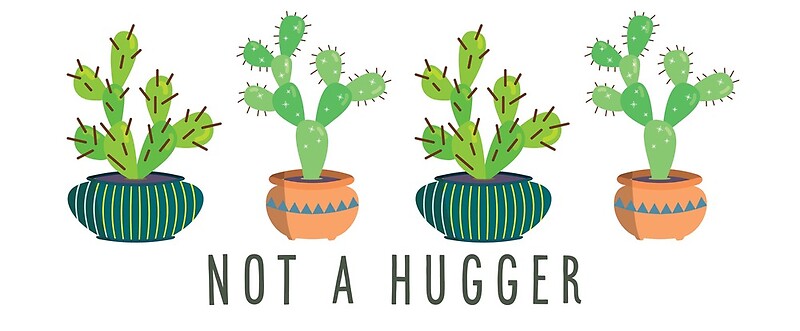 Seriously –
I saw her when we came into the church this morning. She was standing far enough away from us that I found my seat before she zeroed in. This woman, this hugger, does not take "No thanks!" for an answer. A couple of weeks ago she was standing at the front door of the church greeting folks as they came in. She hugged my wife, who is a great hugger! and then extended her arms to me. I tried to fend off her advances by grabbing a hand and shaking it but she was too quick. I even told her; "I'm not a hugger." Didn't matter. She replied as she thwarted my defenses; "Well I am and you're a man and can handle it." I didn't have time to answer and had no desire to debate so once she was finished I found my seat but never the rhythm of the service. I was thankful this morning she was far enough from me I could slip in under her radar.
"You're a man and can handle it." Actually, no, I can't. I have a well established large personal space. It comes from being introverted, claustrophobic and someone who deals with social anxiety. When someone insists on hugging me it's not about me it's about them. She would respond; "I'm friendly." Imagine me saying that to a woman who didn't want a hug and then forcing one upon her. I don't think "friendly" is what she'd feel about me.
It's a reminder that we are all wired differently. Some people are talkers, others observers. One person may love being a social butterfly while another can think of nothing more joyful than a night at home. Extroverts, introverts, center of attention and wallflower. Knowing people, respecting them and helping them feel comfortable and at ease requires a relationship. When someone tells you, asks you to do or not to do something don't dismiss it. Listen to it, take it seriously, and proceed with kindness and caution.
blessings,
@BrianLoging (Twitter)
thewannabesaint.com
Posted in Mental Health
Tags: #actually, #advances, #answer, #asksyou, #blessings, #canhandleit, #caution, #centerofattention, #claustrophobic, #comfortable, #debate, #defenses, #desire, #Didntmatter, #differently, #dismiss, #doesnottake, #ease, #established, #extended, #Extroverts, #farenough, #feel, #fendoff, #finished, #folks, #forcing, #found, #grabbing, #greathugger, #greeting, #helping, #Hug, #hugged, #hugger, #hugging, #Iam, #Imagine, #Imfriendly, #Imnotahugger, #insists, #introverted, #introverts, #Joyful, #kindness, #knowing, #large, #never, #noIcant, #notaboutme, #Nothanks, #observers, #person, #personalspace, #proceed, #quick, #radar, #reminder, #requires, #respecting, #respond, #rhythm, #Seriously, #Shaking, #slipin, #socialanxiety, #socialbutterfly, #standing, #talkers, #tellsyou, #thankful, #thewannabesaint.com, #thwarted, #tried, #Under, #upon, #wallflower, #wired, #woman, #zeroed, @BrianLoging, Listen, love, Relationship, thwarting
Another Way –
This morning the pastor spoke from a selection of scripture regarding the story of how David, from the Bible, became King and conquered Jerusalem. It is an interesting story from the book of Second Samuel. When David, newly anointed, marched with his armies to the city of Jerusalem to reclaim it from the Jebusites, the foreigners were unimpressed. A ragtag, wannabe, King with his little army? How could they defeat the Jebusite army who far outnumbered them and were held up in the city of Jerusalem which had a great wall around it to repel invasion forces? They mocked David and told him they could put blind and lame men at the main gate and David still wouldn't get in. However, David knew there was an access to the city through its water supply and his men came up through a well in the city and mounted a surprise attack to conquer the Jebusites.
"The king and his men marched to Jerusalem to attack the Jebusites, who lived there. The Jebusites said to David, "You will not get in here; even the blind and the lame can ward you off." They thought, "David cannot get in here." Nevertheless, David captured the fortress of Zion—which is the City of David.

On that day David had said, "Anyone who conquers the Jebusites will have to use the water shaft to reach those 'lame and blind' who are David's enemies.[a]" That is why they say, "The 'blind and lame' will not enter the palace."

David then took up residence in the fortress and called it the City of David. He built up the area around it, from the terraces[b] inward. And he became more and more powerful because the Lord God Almighty was with him."
-Book of Second Samuel, Chapter 5
As I listened to the story I thought of challenges, difficulties, illnesses and other "enemies" had strongholds in my life. It seemed no matter what I tried I couldn't defeat them. It was only after I stopped trying to take them "head on" that wisdom made known to me another way. There are battles for our spirits, emotions, our innermost being that requires us to be not frantic but still, not exhausting ourselves but saving our strength, not egotistical but willing to ask for and accept help, not stubborn but soft and bending, not stronger but wiser.
blessings,
@BrianLoging (Twitter)
thewannabesaint.com
Posted in Life
Tags: #accept, #access, #another, #anotherway, #area, #askfor, #attack, #battles, #being, #bending, #blessings, #blind, #builtup, #called, #captured, #challenges, #chapter, #conquer, #defeat, #difficulties, #egotistical, #emotions, #enemies, #exhausting, #forces, #frantic, #greatwall, #headon, #heldup, #help, #Illnesses, #innermost, #interesting, #Invasion, #inward, #lame, #life, #listened, #marched, #mocked, #mounted, #ourselves, #outnumbered, #powerful, #ragtag, #reclaim, #repel, #requires, #residence, #Samuel, #saving, #second, #secondsamuel, #seemed, #shaft, #soft, #spirits, #spoke, #still, #stopped, #strength, #stronger, #strongholds, #stubborn, #supply, #surprise, #thewannabesaint.com, #tried, #trying, #unimpressed, #wannabe, #ward, #water, #way, #well, #willing, #wisdom, #wiser, @BrianLoging, Pastor, Thought