Blog Archives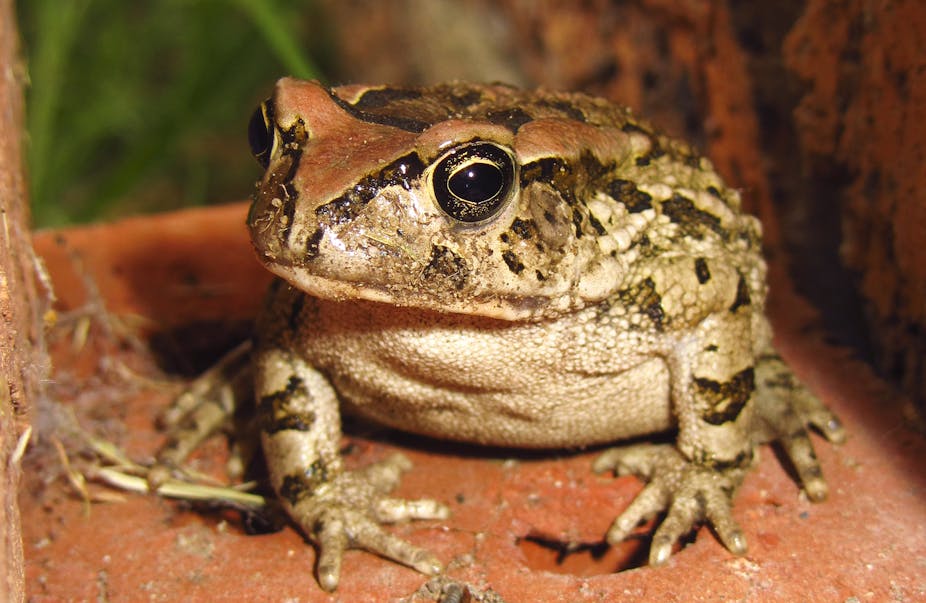 Jumping –
This morning I set out early cutting and weed eating the grass. There was rain in the forecast and temperatures getting into the nineties. Used the riding mower without any trouble, push mowed around hard to reach areas and then retrieved the weed eater and noticed it needed extra string. On a shelf, in my workshop, is where I keep it and finding it I reached down to get it when something moved and jumped toward me. I had my sunglasses on and couldn't see well but when it jumped I jumped! It landed on the ground and I realized it was a frog. I don't know how he got up that high but he survived the fall and hopped away. "Whew!" as I exhaled and finished up the yard work without any further excitement.
As I carried the weed eater I thought about life and how the unexpected keeps us on our toes. Whether it's something silly like a nimble reptile or more serious events which change our lives forever we never know what's around life's next corner. Being aware, adaptable, accepting are ways we can adjust to whatever surprise that jumps on life's path.
blessings,
@BrianLoging (Twitter)
thewannabesaint.com
Pure –
One of the images I like to use with the men I work with is an illustration about a sponge soaked in water.
If I were to go to a store, find the kitchen aisle, and buy a pack of sponges, I could take them home to use as I see fit. If I opened the packaging, took out one sponge and if my kitchen sink was clean I could fill it up with water, take the sponge which had never been used, ball it up in my hand, plunge it in the water, let it go and it would soak up clean water. If I then retrieved another sponge from the packaging, took it outside, found a mud puddle, balled up the sponge in my hand, plunged it in the murky water, let it go, it would soak up dirty water. The sponge isn't the difference, it's the water.
It's similar to our lives. We are mostly products of where we came from, where we are, and where we are going. If our intentions are good and our hearts are pure most likely we will produce good results and our minds and spirits will be at peace. If, however, our hearts and intentions are selfish we will have no peace and wreak havoc on the lives of others.
blessings,
@BrianLoging (Twitter)
thewannabesaint.com