Blog Archives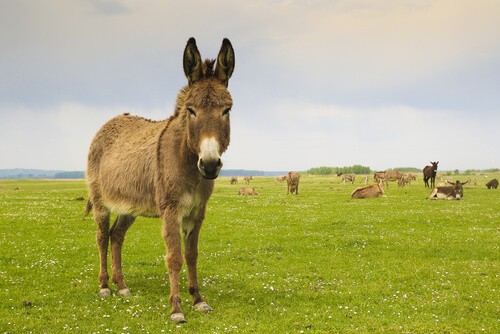 Stubbornness or Stillness?
This morning I had a meeting in Fayetteville, Tennessee. On my way, driving on country back roads I passed a Burro, standing by a fence. The other cows and critters in the pasture were nowhere near it but there it stood facing the morning sun. A few hours later I was returning home and passed the same Burro in almost the same spot as it was in earlier. It paid no attention to the automobiles coming and going or the other animals in the field.
As I watched the Burro I thought about its unwanted and unwarranted reputation of being resistant, refusing to obey, obstinately going its own way and doing its own thing. However, I did wonder; "Is he being stubborn or still?" I finally decided he was simply being still. He was facing the sun, he was on level ground, he wasn't distracted.
I reflected on my day and my mental state and thought; "I long to be like the Burro; enlightened, sure-footed and mindful."
blessings,
@BrianLoging (Twitter)
thewannabesaint.com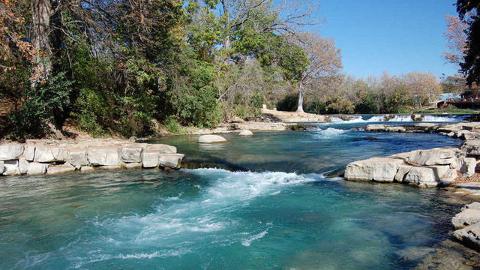 The River –
"Imagine yourself sitting on the bank of a river. The river is your stream of consciousness. Observe each of your thoughts coming along as if they're saying, "Think me, think me." Watch your feelings come by saying, "Feel me, feel me." Acknowledge that you're having the feeling or thought. Don't hate it, judge it, critique it, or move against it. Simply name it: "resentment toward so and so," "a thought about such and such." Then place it on a boat and let it go down the river. When another thought arises—as no doubt it will—welcome it and let it go, returning to your inner watch place on the bank of the river."
#ThomasKeating, "Open Mind, Open Heart: The Contemplative Dimension of the Gospel"
One of the greatest and most difficult realizations is the truth that we are not our thoughts. We are not our actions. We are not our egos. True, each of these can reveal things about us and to the world but we are not these things.
The problem is we've been taught the opposite most of our lives. The famous quote; "Reap a thought, a word, an action, then a destiny," seems right but our thoughts do not have to lead us to who we ultimately become. We can choose to go deeper, change paths, refuse to be captive to our thoughts by breaking free of them.
blessings,
@BrianLoging (Twitter)
thewannabesaint.com