Blog Archives
In Memory of –
This is a strange holiday for me. It's not strange in the sense that I don't understand it or think it necessary but strange because I did not serve in the armed services nor lost a loved one while in military service. I don't know what it's like to charge up a hill with my unit, share foxholes with people who I depend on for my life, find the courage to carry out orders that put my life and others in danger and know not everyone is coming back from the mission. I don't know what it is to get a knock on my door, a phone call, by servicemen or women to inform me a loved is not returning home. I can't imagine the pain, heartache, loss, or pride that comes with Memorial Day.
I once served on a staff with a war veteran and we liked to talk politics, history, and war. He had seen action in the military while I sat in the safety of a university classroom. We'd have conversations about the justifications of war. I'd voice my opinion that Christians should follow Jesus' example and be pacifists, opposed to all violence and then he'd tell me when and why I was wrong. I didn't agree with everything he said about the military, nation-building, and protection but I was also humbled and silent as he spoke. I understood that he had served, put his life on the line for us to disagree and still be friends, still call ourselves by the same name; Americans.
"The brave men, living and dead, who struggled here, have consecrated it, far above our poor power to add or detract. The world will little note, nor long remember what we say here, but it can never forget what they did here. It is for us the living, rather, to be dedicated here to the unfinished work which they who fought here have thus far so nobly advanced. It is rather for us to be here dedicated to the great task remaining before us — that from these honored dead we take increased devotion to that cause for which they gave the last full measure of devotion — that we here highly resolve that these dead shall not have died in vain — that this nation, under God, shall have a new birth of freedom — and that government of the people, by the people, for the people, shall not perish from the earth."
#AbrahamLincoln #GettysburgAdress
Blessings & Thank you,
@BrianLoging (Twitter)
thewannabesaint.com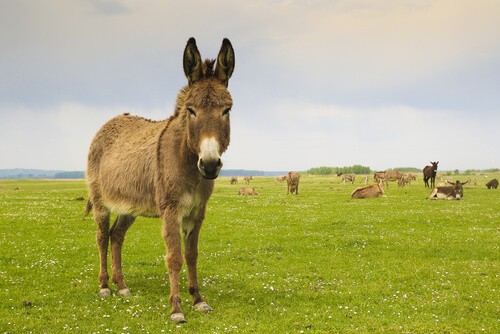 Stubbornness or Stillness?
This morning I had a meeting in Fayetteville, Tennessee. On my way, driving on country back roads I passed a Burro, standing by a fence. The other cows and critters in the pasture were nowhere near it but there it stood facing the morning sun. A few hours later I was returning home and passed the same Burro in almost the same spot as it was in earlier. It paid no attention to the automobiles coming and going or the other animals in the field.
As I watched the Burro I thought about its unwanted and unwarranted reputation of being resistant, refusing to obey, obstinately going its own way and doing its own thing. However, I did wonder; "Is he being stubborn or still?" I finally decided he was simply being still. He was facing the sun, he was on level ground, he wasn't distracted.
I reflected on my day and my mental state and thought; "I long to be like the Burro; enlightened, sure-footed and mindful."
blessings,
@BrianLoging (Twitter)
thewannabesaint.com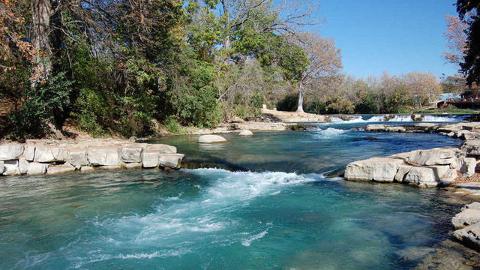 The River –
"Imagine yourself sitting on the bank of a river. The river is your stream of consciousness. Observe each of your thoughts coming along as if they're saying, "Think me, think me." Watch your feelings come by saying, "Feel me, feel me." Acknowledge that you're having the feeling or thought. Don't hate it, judge it, critique it, or move against it. Simply name it: "resentment toward so and so," "a thought about such and such." Then place it on a boat and let it go down the river. When another thought arises—as no doubt it will—welcome it and let it go, returning to your inner watch place on the bank of the river."
#ThomasKeating, "Open Mind, Open Heart: The Contemplative Dimension of the Gospel"
One of the greatest and most difficult realizations is the truth that we are not our thoughts. We are not our actions. We are not our egos. True, each of these can reveal things about us and to the world but we are not these things.
The problem is we've been taught the opposite most of our lives. The famous quote; "Reap a thought, a word, an action, then a destiny," seems right but our thoughts do not have to lead us to who we ultimately become. We can choose to go deeper, change paths, refuse to be captive to our thoughts by breaking free of them.
blessings,
@BrianLoging (Twitter)
thewannabesaint.com