Blog Archives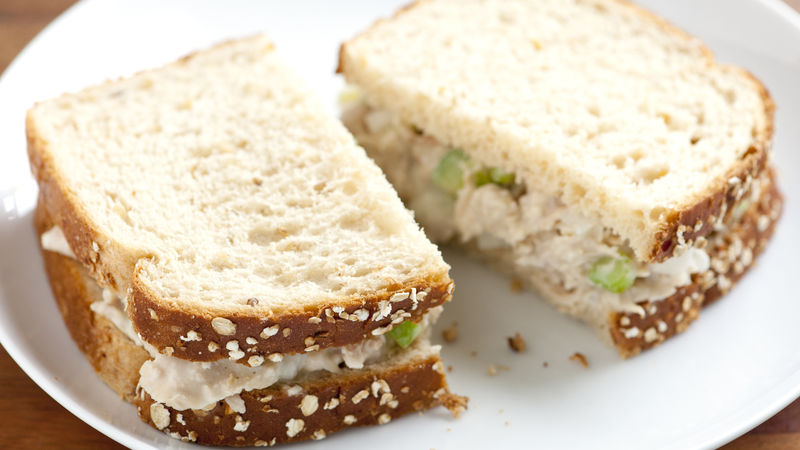 The Smell of a Tuna Fish Sandwich –
My wife came home early from work on Friday. She wasn't feeling well and had a stomach bug. I'm not a natural caretaker but was able to get her settled in the bed and bring her something to drink with saltine-crackers. She slept most of Friday and Saturday was feeling better. She still wasn't eating much and when I asked if she would like lunch she opted for a bland bowl of cereal. I, on the other hand, fixed myself a fresh can of tuna, with mayo and pickles. When Beth fixed her cereal I noted she was on the far side of the counter. "What are you doing over there?" I asked. "The smell of your tuna is not helping my stomach!" she replied and told me it was the last thing she ate Friday before getting sick. The smell of my Tuna Fish sandwich was threatening to make her sick again.
Scientists tell us that smell is one of the greatest memory triggers. However, all our senses, particular situations, certain people, can trigger pain, shame, emotional, mental and even physical reactions in us or others. This is why it's so important making sure we don't judge or label others who may react differently to events and experiences. The path of their life, which intersects ours, could be fraught with challenges and difficulties we've never encountered. Knowing each person has a unique path helps us be aware, accepting, adaptable, and non-judgemental toward each other.
blessings,
@BrianLoging (Twitter)
For more posts, reflections and other writings, please visit: http://www.thewannabesaint.com
Might Be –
One of the greatest senses we can develop is that of self-awareness. It's the discipline of being able to look into an existential mirror and see who we really are, no delusion or illusion. We can see ourselves, the good and the not so good, discover what we do well and what needs to be improved.
Most live in a constant state of denial of who they are and/or who they should be. They allow others, culture, reputation, ego, the false self to define them. If we are not self-aware the world has a limitless number of fake identities to slap on us. If we aren't careful we can settle for these alter-egos and never take off the masks too many wear for a lifetime.
Letting go of who we've always thought we should be isn't easy. There is pain involved on the journey of self-discovery. However, if we dare, the challenges and difficulties can be overcome, the illusions and delusions shattered, and we become what most dare not hope for; at peace.
blessings,
@BrianLoging (Twitter)
thewannabesaint.com
In the Air –
A couple of weeks ago the Mrs. and I were sitting by the firepit talking about our day with our Siberian Husky, Trooper, laying beside us. One of us were in mid-sentence when he popped up and began sniffing the air. He smelled…something. We weren't sure what. We hadn't heard, seen or smelled anything but he has the stronger; "sniffer" so his alertness got our attention. I grabbed the flashlight and began shining it all over the area and sure enough, there was a possum ambling through the yard. Possums aren't dangerous but I wouldn't want one to waddle through my legs and Beth might still be running today if it had scurried past her. Thanks to our dog's senses we had ample warning of the encroaching critter.
Wisdom can give us an extra sense of perception, a radar of sorts, which alerts us when something isn't right, a correction needs to be made, or heightened alert is in order. It's in these times we want to shine a light in the dark places, be vigilant, ready to make a course adjustment, be still or move forward cautiously. Finding our way can be difficult. We must be sure that every sense is used and heeded.
blessings,
@BrianLoging (Twitter)
thewannabesaint.com