Blog Archives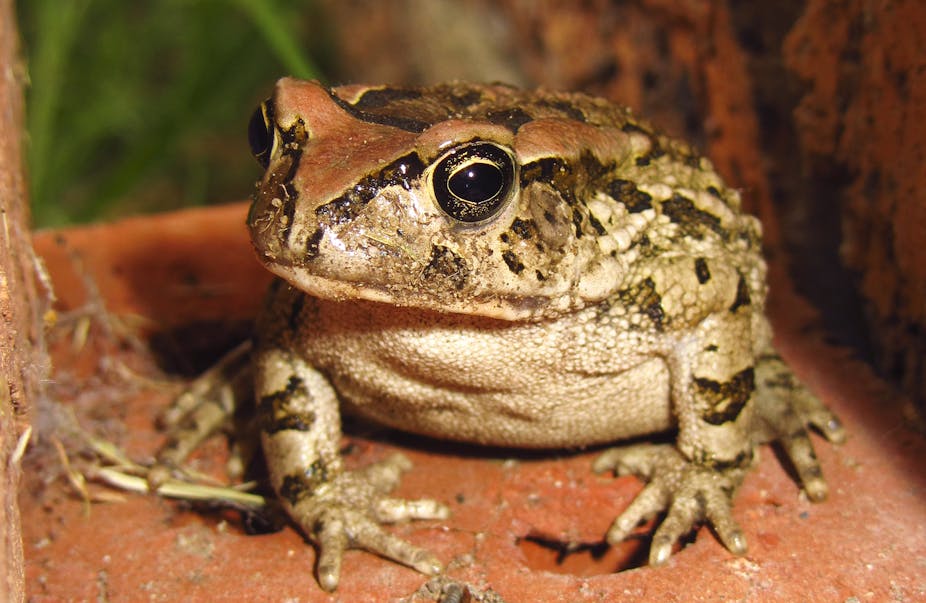 Jumping –
This morning I set out early cutting and weed eating the grass. There was rain in the forecast and temperatures getting into the nineties. Used the riding mower without any trouble, push mowed around hard to reach areas and then retrieved the weed eater and noticed it needed extra string. On a shelf, in my workshop, is where I keep it and finding it I reached down to get it when something moved and jumped toward me. I had my sunglasses on and couldn't see well but when it jumped I jumped! It landed on the ground and I realized it was a frog. I don't know how he got up that high but he survived the fall and hopped away. "Whew!" as I exhaled and finished up the yard work without any further excitement.
As I carried the weed eater I thought about life and how the unexpected keeps us on our toes. Whether it's something silly like a nimble reptile or more serious events which change our lives forever we never know what's around life's next corner. Being aware, adaptable, accepting are ways we can adjust to whatever surprise that jumps on life's path.
blessings,
@BrianLoging (Twitter)
thewannabesaint.com
Support –
I think the world stinks! Somedays. Other days its okay and on a rare occasion I see the best in humanity and what we're capable of and it makes the day brighter. 
Earlier this week a man was contemplating ending his life. It's not an easy decision to make but he had decided at least to walk to the bridge and then choose his next step. People say that those who threaten don't want to commit suicide they want attention. It's only those who choose to do it secretly, commit the act in privacy who are serious. This is not true. When someone decides to take their own life they may choose to do it in any number of ways, telling or not telling any number of people. This is why all threats of suicide should be taken seriously.
Back to the man on the bridge, contemplating his existence, his purpose in life and whether both were at an end. As he wrestled with one of life's ultimate decisions police and crisis personnel tried to persuade him not to do it. Then, semi-truckers began to pull under the bridge and stop! They were doing their best to fill up enough space under the bridge that the man couldn't end his life. They had loads to deliver, jobs to do, families to feed and paychecks to earn but they put their livelihoods aside to try to convince this man that people cared. Read story: (https://www.washingtonpost.com/news/inspired-life/wp/2018/04/24/a-man-nearly-jumped-off-an-overpass-13-truckers-made-a-safety-net/?noredirect=on&utm_term=.006906aecec9)
Life is hard, the world is a mess, our nation is falling apart. Each of us can do something to show someone who feels unloved how much we care, clean up our part of the planet, heal our community and be the difference between life and death.
blessings,
@BrianLoging (Twitter)
thewannbesaint.com
This morning I woke up about ten minutes before the alarm was scheduled to go off and noticed my bladder was telling me to; "get up!" The bed however was giving me another message; "be still, stay, relax."  I compromised. Normally I hit the snooze three times before dragging myself out of the bed but today, because of my bladder's urgency, it was only twice.
Life is filled with experiences in which we try to find the balance between stillness and urgency. There are moments, times, seasons when urgency is not only needed but necessary. Emergencies, crises, or other situations may require us to be more hurried in order to avoid dire, serious or even grave consequences. However, mostly our days are filled with the temptation to turn ordinary, normal occurrences and happenings into times of great stress and anxiety. Instead of allowing the usual to become the urgent wisdom teaches us to take a breath and let go of that which is not truly critical so we can embrace the crucial.
blessings,
@BrianLoging (Twitter)
thewannabesaint.com